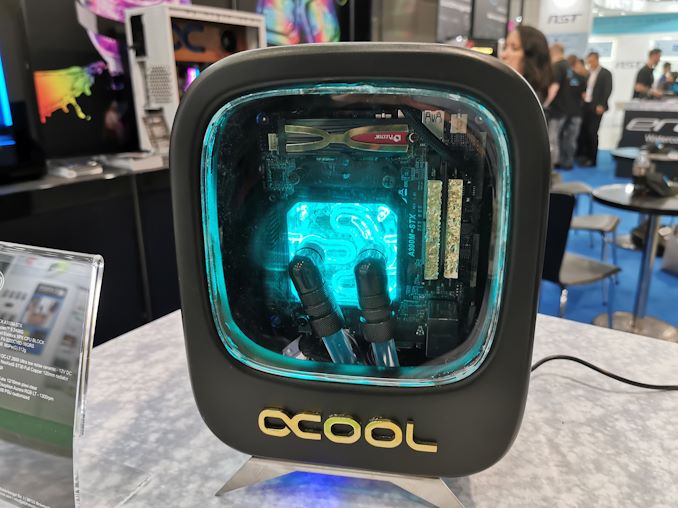 A common marketing tool at trade show events is for companies to commission custom PC builds to showcase their hardware and products. Modding is an interesting aspect to our industry, with each one unique, but it has to be substantially different. Cue this build at the Alphacool booth.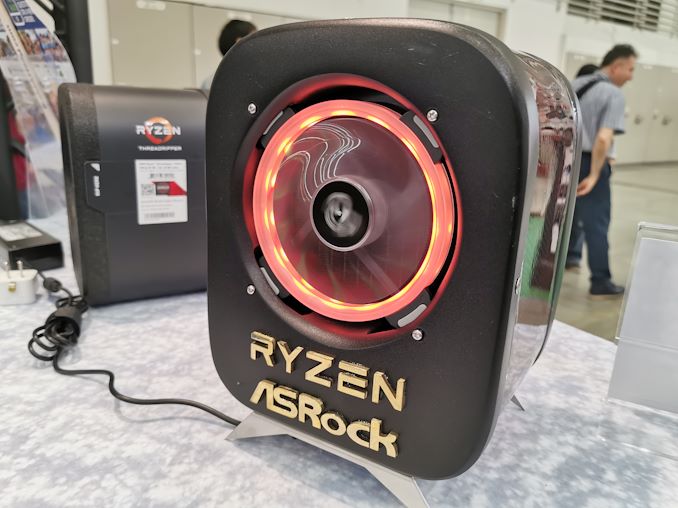 In the size of a Ryzen Threadripper retail box, we have an Asrock A300M-STX motherboard, an AMD APU, two G.Skill Trident Royal SO-DIMMs, and a small mini-ITX Alphacool custom liquid cooling setup, all with RGB LEDs. The case is an adjusted mix of plastics and carbon fiber designed to imitate the retail box, along with additional motifs on the front for Alphacool and on the rear for Ryzen and ASRock. The rear also has a fan for the radiator to help cooling.
This. I want this. @AMDRyzen @ASRockInfo @alphacool #Computex2019 pic.twitter.com/rdRsOPH280

— Ian Cutress (@IanCutress) May 31, 2019
So it might not technically be in an original Threadripper retail box, but it's as close of a facsimile as you can get, and equal in size. I can't help think that if the system was scaled up and had one of ASRock's new mini-ITX boards with a Thunderbolt 3 port, that we could also equip a system with an eGPU box and go completely wild, pairing it with one of the new Ryzen 3000 65W CPUs. Yes please.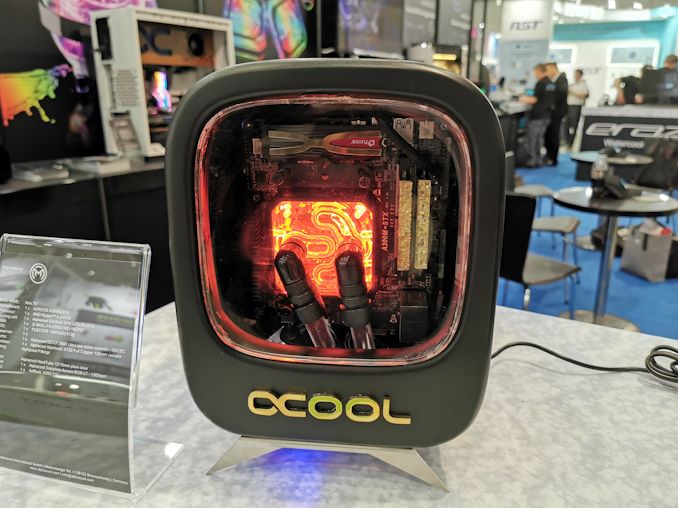 The modder who did the design is known as Mark's Fabrication (@Marks.Fab), who did a number of designs on the Computex show floor this year for a number of vendors.
Want to keep up to date with all of our Computex 2019 Coverage?

Laptops

Hardware

Chips
Follow AnandTech's breaking news here!