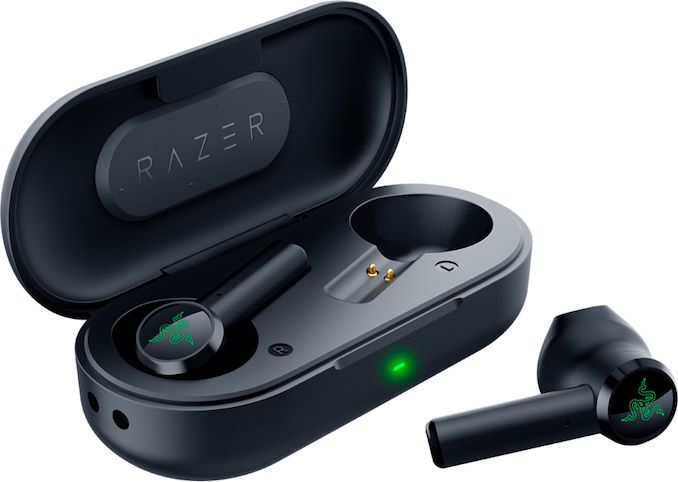 Razer this year has been on the rampage of new product announcements, bringing dozens of devices to the market and entering new categories. Adding to the company's lineup, this week the company introduced its Hammerhead wireless earbuds, which promise to reduce the audio lag that Bluetooth headphones are typically known for. The headset is compatible with all Bluetooth devices and supports touch controls to control calls, music, and virtual assistants.
Razer's Hammerhead True Wireless earbuds use a 13-mm driver with a 20 Hz – 20 KHz frequency response, a 32 ± 15% Ohms impedance, and a 91 ± 3 dB @ 1 kHz sensitivity; as well as an omnidirectional MEMS microphone with a -42 ± 3 dB sensitivity, a ≥55 dB signal-to-noise ratio, and a 300 Hz – 5 kHz frequency response. Each earbud is equipped with a 275 mAh rechargeable Li-Po battery, with Razer touting a battery life of up to three hours.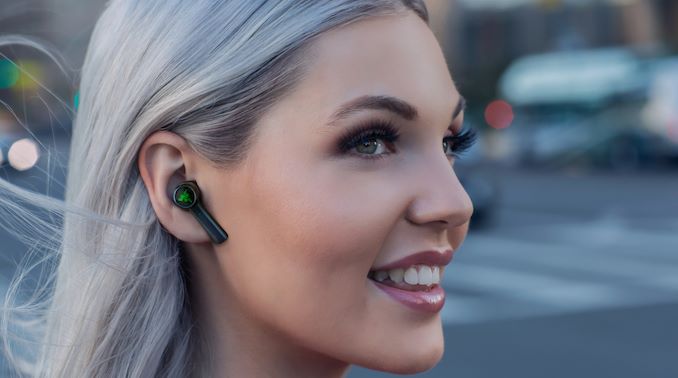 The headset connects to smartphones (or other devices) using 'a customized ultra-low latency' Bluetooth 5.0 connection that reduces lag in Gaming Mode (enabled in a special app that accompanies the product) down to 60 ms. Low latency is particularly useful for playing games and watching movies as audio that is lagging behind video is clearly annoying. Razer does not say whether the fast BT connection is enabled by a special piece of hardware, though it looks like the manufacturer has customized its BT-enabling chip and radio using firmware tweaks.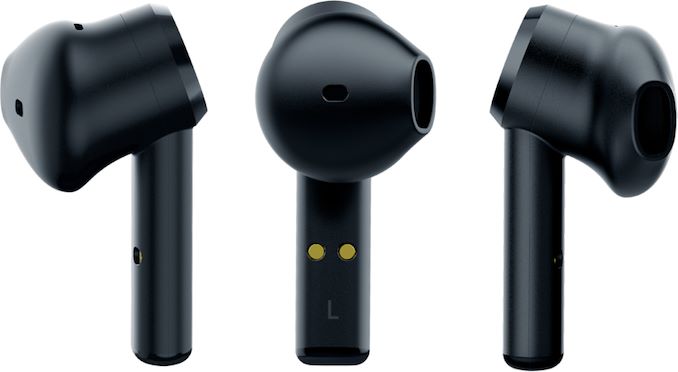 Form-factor wise, the Hammerhead are black in-ear earbuds with silicon ear sleeves that are IP4X rated for sweat and splash protected. The earbuds are not meant to block all the environment noises and they also do not feature active noise cancellation, so they perform like the majority of headsets available today. As for controls, the earbuds can detect single press, double tap, triple tap, triple tap & hold last tap, and hold for two seconds gestures to control various aspects of their operation. The gestures can be customized in a companion app for Apple's iOS and Google's Android operating systems.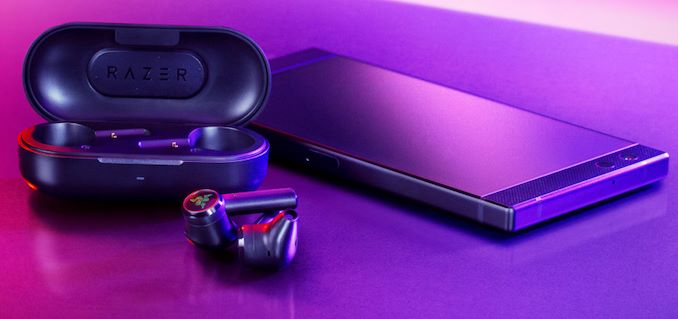 The Hammerhead True Wireless headset comes in a charging case that can charge it for up to four times, enabling up to 16 hours of total battery life, according to the manufacturer. The case connects to its power brick using a USB Type-C cable.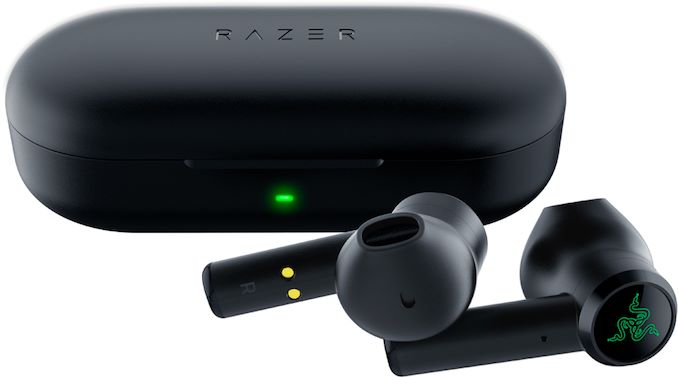 Razer's Hammerhead wireless earbuds are now available directly from the company for $99.99 in the US and €119.99 in Europe.
Related Reading:
Source: Razer