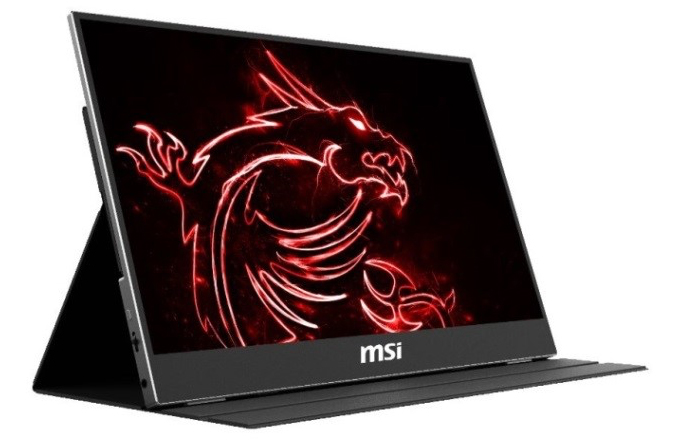 In a bit of offbeat monitor news, MSI has teased via its CES award announcements that it is working on an external display for notebooks that is geared towards gaming. Seemingly externalizing one of MSI's gaming laptop displays, the upcoming Optix MAG161 is a 15.6 monitor with a blistering 240Hz refresh rate.
While few details are available today, it is safe to say that MSI's Optix MAG161 uses the same 15.6-inch Full-HD 240 Hz LCD panel as the company's high-end gaming notebooks (such as the GS65 Stealth). The display is said to feature wide viewing angles, so this is not a typical cheap TN-type unit with poor color reproduction.
The industry's first 240 Hz external monitor for notebooks is said to be 5 mm thick and features HDMI and USB Type-C connectors to maintain compatibility with various laptops. The device will come with a special folio that will protect it during handling and will serve as a stand while in use.
The Optix MAG161 has already won a CES 2020 innovation award (ed: these get issued 2 months in advance of the show itself), so expect to see MSI is set to formally roll-out the external monitor at CES 2020 when it kicks off in January.
Related Reading:
Source: MSI