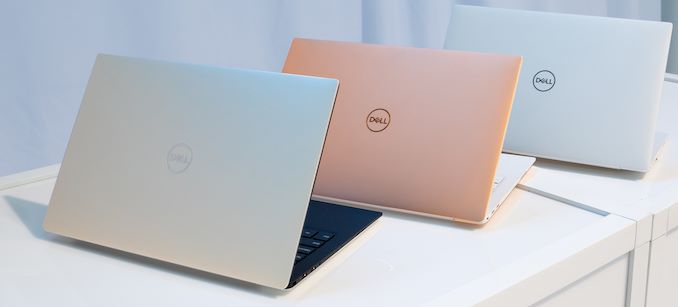 Shortages of Intel's CPUs have persisted for well over a year now, but according to Dell, they actually got worse in the ongoing quarter because of unexpectedly high demand for client computers and servers. As a result, the company had to cut its revenue forecast for the fourth quarter as sales of its PCs were impacted by the tight supply.
Last week Intel issued a letter apologizing for CPU shipment delays because despite of the fact that it increased its 14 nm capacity by 25% year-over-year in 2019, demand still outpaced supply. Furthermore, Intel experienced production variability in the fourth quarter and because it had limited inventory buffers, it could not absorb the impact. Intel did not explain what variability meant in this case, but based on comments from Dell, it looks like Intel could not produce enough processors for commercial and premium system.
Here is what Jeffrey Clarke, COO of Dell, had to say:
"Intel CPU shortages have worsened quarter-over-quarter the shortages are now impacting our commercial PC and premium consumer PC Q4 forecasted shipments."
Even though Intel's supply and demand balance is not favorable to makers of systems, Dell's PC business revenue was on the rise in Q3 increasing to $11.4 billion by 5% year-over-year. Sales of commercial PCs were up 9% to $8.3 billion, whereas shipments of consumer computers were up 6% to $3.1 billion.
It is particularly noteworthy that Dell remains cautious about Intel CPU supplies going forward, though it naturally does not make any actual predictions, but rather promises to monitor situation and adjust forecasts. Dell is not the first PC company that is cautious about Intel's ability to meet demand as ASUS also expressed similar concerns earlier this month.
Related Reading: