In our Ultrabook article from earlier this evening I mentioned that Intel would be enabling a new technology with Ultrabooks that allows your applications that require real time updates (e.g. email, twitter) to keep receiving data even when your PC is asleep. In its opening keynote at Computex, Intel shed some more light on the technology.
It's called Intel's Smart Connect Technology. Using a software layer it'll periodically wake up your machine while in a sleep state to check for updates for things like email, Twitter, Facebook, etc... My guess is the software will just reactivate the network connection at a not-short interval so those applications can get updates. The result will be a machine that seems like it's been connected and constantly receiving updates while it was asleep.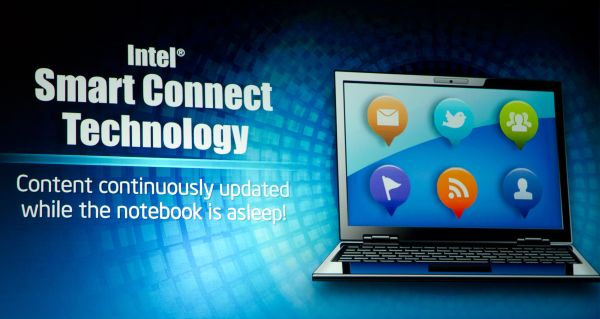 Smart Connect Technology will debut in some Ultrabooks shipping at the end of this year, but with Ivy Bridge the technology will move to a push model instead of a pull model - which should be better for battery life.
The next technology is called Rapid Start. Rapid Start is simply hibernate to NAND, which allows your notebook to resume from a zero-power hibernate state in 5 - 6 seconds.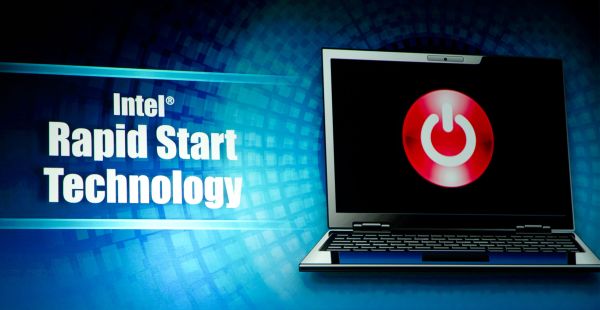 Expect both features in Ultrabooks starting at the end of the year.