Zotac has two mini-ITX Z68 motherboards on display at Computex: the Zotac Z68-ITX WiFi A and B models (Z68ITX-A-E and Z68ITX-B-E). Both feature Intel's Z68 chipset with all of the goodness that brings along with it (mainly SSD caching). The A model has a PCIe x16 slot for discrete graphics and uses standard DDR3 DIMMs. The B model features a GeForce GT 430 on-board and thus uses SO-DIMMs to save on space.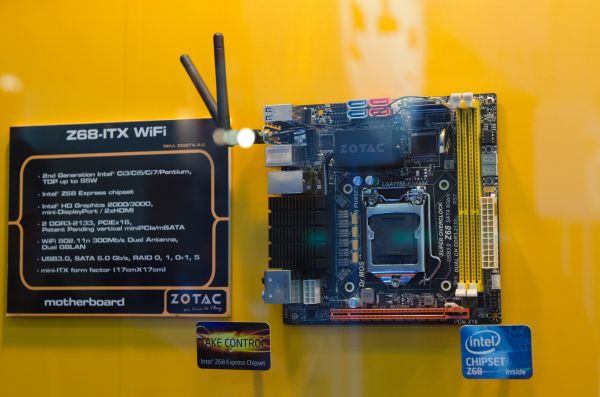 Both boards feature four SATA ports, WiFi and accept standard ATX power (4-pin 12V and 8-pin 12V connectors on the B and A models, respectively).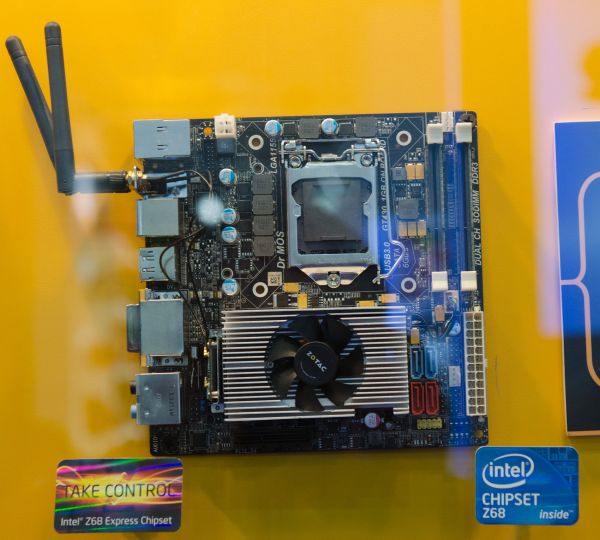 The A model has two HDMI outputs and one miniDP out, while the B model has two DVI, HDMI and one DP output thanks to the on-board GT 430.