Bigger and Faster but Still Inexpensive: Budget Laptops
Let's just get this out of the way: budget laptops inherently come with some compromises. I love using laptops with good quality displays, but finding a good display in a budget laptop is practically impossible. Last time I saw a decent display in something that didn't cost over $500 (outside of tablets and smartphones), it was the ASUS Eee PC 1001P, and unfortunately a good display on an Atom-based netbook means you're still saddled with Atom netbook performance. Outside of that one example, we haven't tested any budget laptops in the past three years where the display was significantly better than average. Playing modern games on a budget laptop is also a stretch; AMD's Llano (A-series) APUs may be a step up from Intel's integrated graphics, but they still struggle to run many games at native resolution and medium quality settings. We'll look at a budget gaming laptop below (which will cost a bit more), but the quick summary is that you have to know what you're getting and set expectations accordingly. So just what would we recommend for around $500-$600?
Recommended Budget Laptop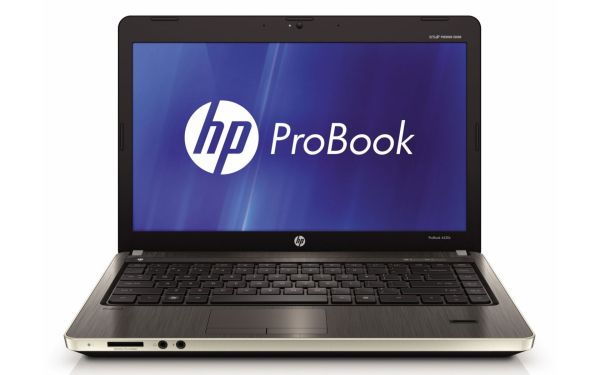 Amazing what you can get for half a grand: HP ProBook 4430s for $500
Finding sub-$500 laptops is relatively easy; finding something that doesn't have a larger-than-necessary 15.6" chassis (and still with a 1366x768 resolution) is far more difficult. I've mentioned in the past that 14" laptops are my personal sweet spot for mobility without compromising on other areas, and finding HP's ProBook for $500 was a pleasant surprise. The ProBook line isn't quite at the level of HP's EliteBook, but you get a full-blown Sandy Bridge Core i3-2310M processor, 4GB RAM, a 320GB hard drive, and an aluminum cover, which is more than I can say for most budget laptop. The display is also a matte finish, the keyboard is a decent chiclet-style offering with the added benefit of being spill resistant. In the past it has been very difficult to find recent Intel laptops for under $600 that didn't severely trim features—e.g. Celeron or Pentium CPUs instead of Core i3/i5, smaller batteries, no USB 3.0, etc. Intel's HD 3000 Graphics may limit your ability to play games, but outside of that use case they're sufficient for regular SOHO/student use. You'll still need to uninstall a lot of bloatware on the ProBook (par for the course these days), but once you're done with that there's very little left to complain about.
Budget "Gaming" Laptops
If you want to keep costs down but you still would like the ability to run some games, you'll want a bit more than Intel's HD 3000 Graphics. AMD's A-series APUs are one route, but we'd suggest skipping the A4 models and shoot for an A6 or A8 if you're after graphics performance. If you want an AMD A-series APU and like me you'd prefer a 14" chassis, pickings are very slim—the one laptop that meets those requirements at Newegg is the Toshiba L745D-S4230. It's an updated take on the L645D we reviewed earlier this year, or a smaller version of the L775D we tested in August; unfortunately, at $600 it's a tough sell considering the overall features and performance. As much as it pains me, we'll have to bump up to 15.6" laptops to get something with gaming potential without spending $600 or more. The good news is that by moving to a 15.6" chassis, the price drops quite a bit.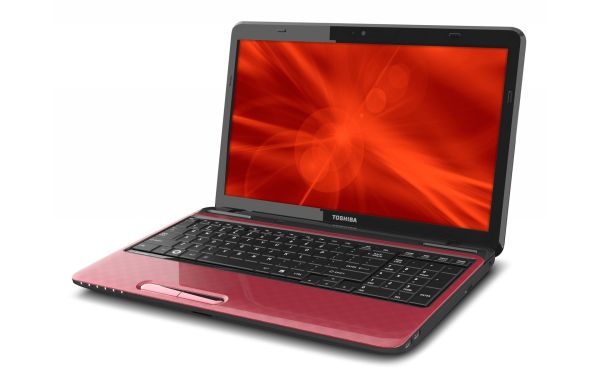 AMD's Llano does gaming for less: Toshiba L755D for $430
Yup, we're back at Toshiba again. Toshiba is a good way to go if you're looking for something with an AMD processor that won't cost too much, and for just $430 you can pick up an A6-3400M APU with 4GB RAM and a 320GB hard drive. If those specs sound familiar, it's because other than the APU/CPU that's exactly what you can get in the HP ProBook listed above. You're basically trading CPU performance for GPU performance and saving $70 in the process, although the 15.6" chassis isn't nearly so enticing in my book.
If you want some other options, the 1.4GHz quad-core CPU falls behind Intel's i3-2310M in areas where the GPU/IGP doesn't come into play; for that matter, even Intel's last-gen Arrandale i5-460M (as an example) surpasses the A6-3400M in CPU related benchmarks. Elsewhere, the HD 6520G (and even the A8 series HD 6620G) still comes in behind discrete GPUs like the GeForce GT 525M and Radeon HD 6630M. So if you'd like a laptop that can handle games better and provides better CPU performance, we're back to Intel offerings.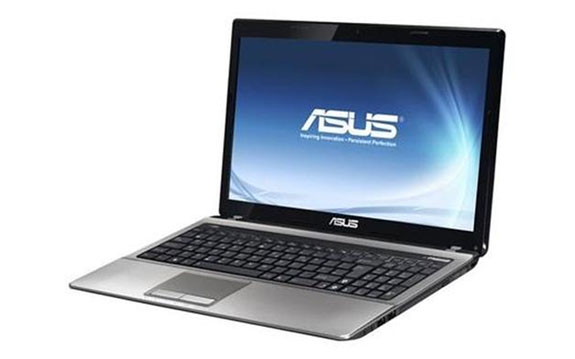 Budget gaming with Intel and Optimus: ASUS A53SV for $620
Scouring the Internet, we came up with two contenders for the budget gaming throne: Acer's Aspire AS5755G-6823 for $550 and the ASUS A53SV-NH51 for $620. Both feature Intel's i5-2430M CPU and NVIDIA's GeForce GT 540M GPU with Optimus Technology dynamically switching between the two. They also have other similarities like using a mediocre 1366x768 resolution with a 15.6" LCD. Ultimately, it comes down to price and features, and between the two we're going to recommend the ASUS A53SV. The main reason is that we prefer the ASUS chiclet keyboard to Acer's floating-island keys (Dustin would use stronger language), but you also get a larger HDD and more memory as a bonus. If you don't mind the Acer keyboard, either laptop will suffice.