Mixed Workloads: Mild Gains
The one thing all of the following benchmarks have in common is they feature more varied CPU utilization. With periods of heavy single and all core utilization, we also see times when these benchmarks use more than one core but fewer than all.
SYSMark has always been a fairly lightly threaded test. While there are definite gains seen when going from 2 to 4 cores, this is hardly a heavily threaded test. The performance impact of the hotfixes is negligible in the overall performance result or across the individual benchmark suites however: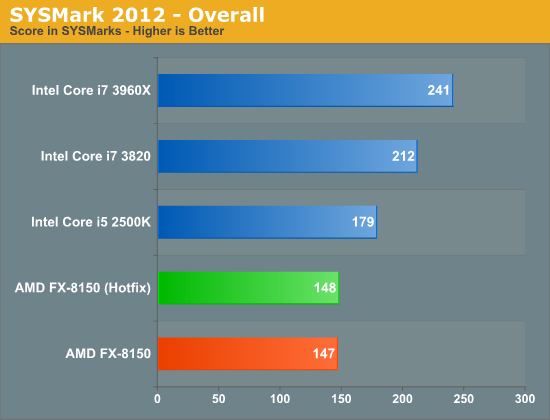 Our Visual Studio 2008 compile test is heavily threaded for the most part, however the beginning of the build process uses a fraction of the total available cores. The hotfixes show a reasonable impact on performance here (~5%):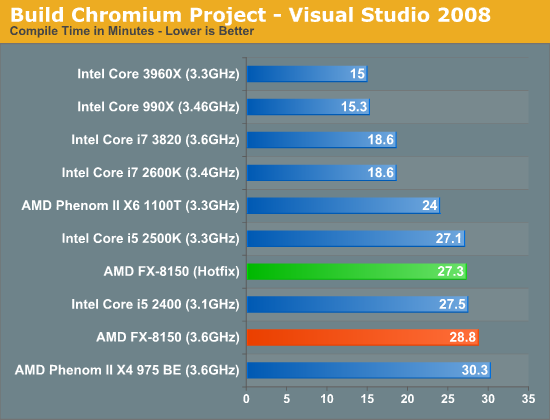 The first pass of our x264 transcode benchmark doesn't use all available cores but it is more than just single threaded: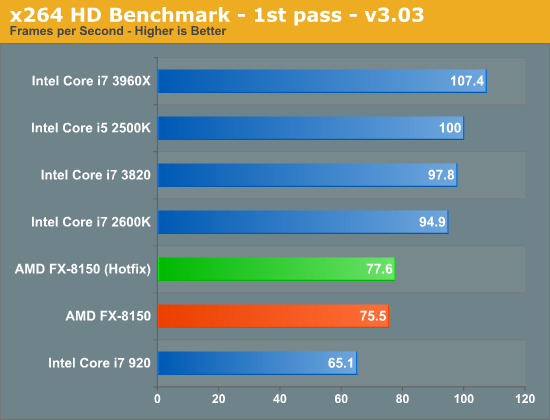 Performance goes up but only by ~2% here. As expected, the second pass which consumes all cores in the system remains unchanged: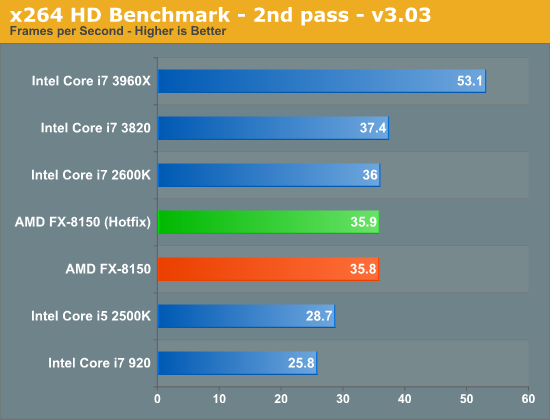 Games are another place we can look for performance improvements as it's rare to see consistent, many-core utilization while playing a modern title on a high-end CPU. Metro 2033 is fairly GPU bound and thus we don't see much of an improvement, although for whatever reason the 51.5 fps ceiling at 19x12 is broken by the hotfixes.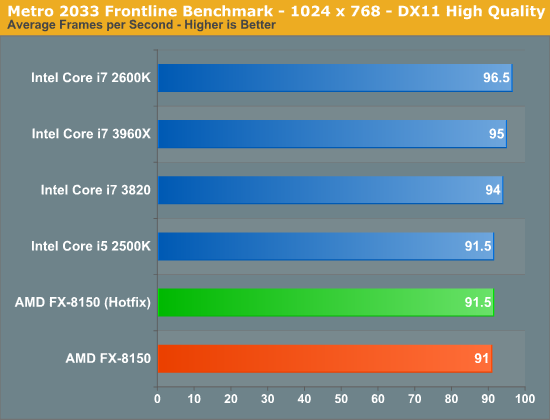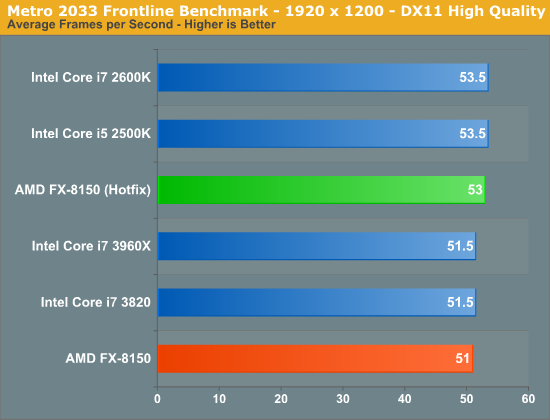 DiRT 3 shows a 5% performance gain from the hotfixes. The improvement isn't enough to really change the standings here, but it's an example of a larger performance gain.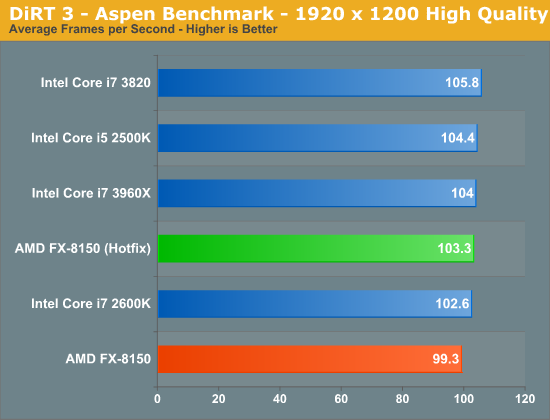 Crysis Warhead mirrors the roughly 5% gain we saw in DiRT 3: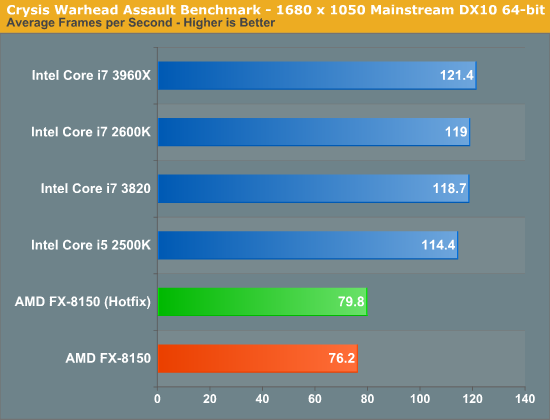 Civilization V's CPU bound no render results show no gains, which is to be expected. But looking at the average frame rate during the simulation we see a 4.9% increase in performance.