System Performance
One thing I'd like the readership to keep in mind when looking at these charts is that the Alienware X51 review unit we have on hand is just $999, and the $949 version with only 6GB of RAM will probably perform comparably. That means the desktops it's competing with here are almost all between two to three times more expensive; the only one in the same price bracket is the WarFactory Sentinel, but that system was reviewed nearly a year ago.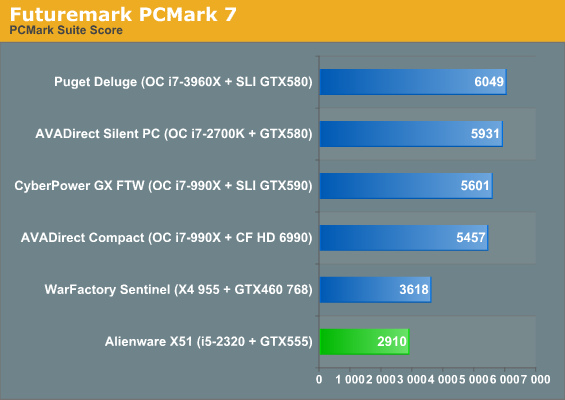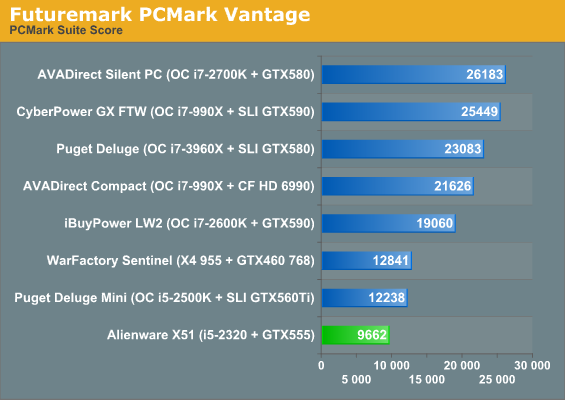 PCMark certainly takes the X51 to task, but keep in mind that every other system tested here is sporting an SSD while the X51 is making do with a mechanical hard disk. PCMark skews very heavily towards SSD-enabled systems; that's why the AMD Phenom II X4 955 in WarFactory's tower is able to post a lead on the Alienware's substantially faster i5-2320. Nnot that we're disputing how big of an impact that can have in the real world--in many use cases, a moderate Phenom II system with an SSD will feel snappier than a faster Core i5/i7 with a hard drive.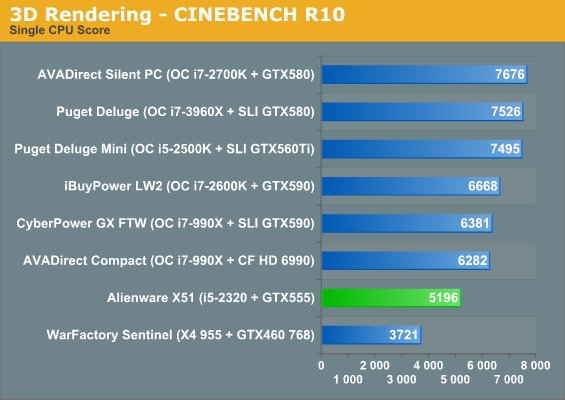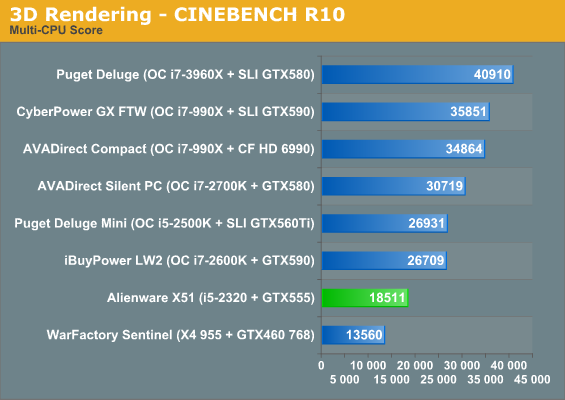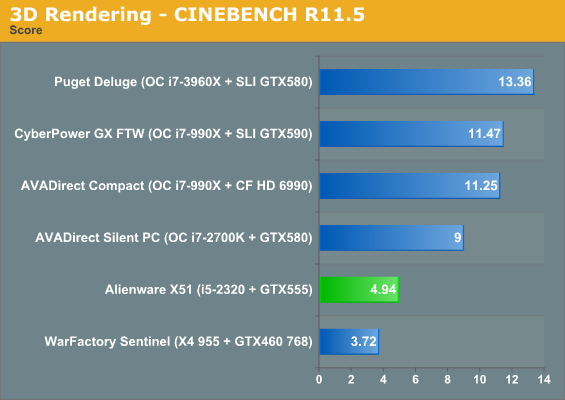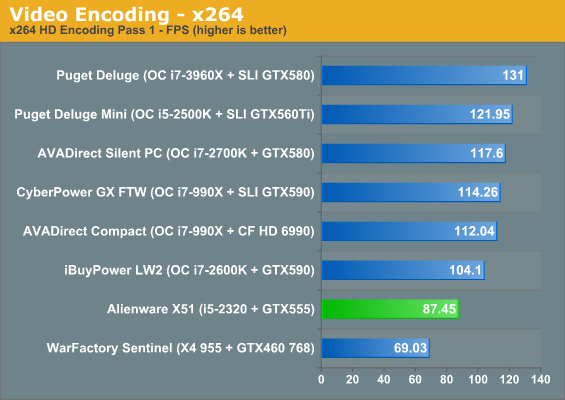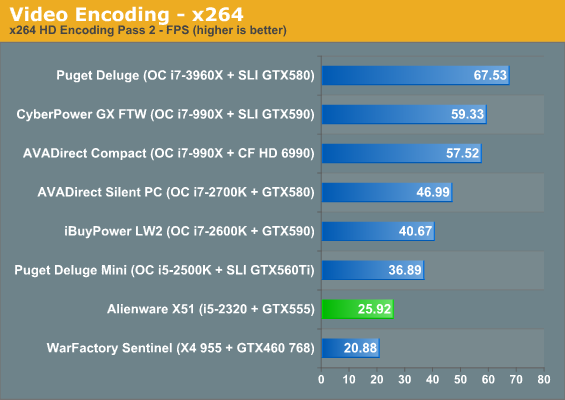 Once we get to the more CPU-centric application tests the X51 fares a bit better, and again here it's competing with desktops that are almost all running 4GHz or better overclocked processors. CPU performance is still actually quite good, and the i5 definitely offers a better value now than the Phenom II in WarFactory's machine did.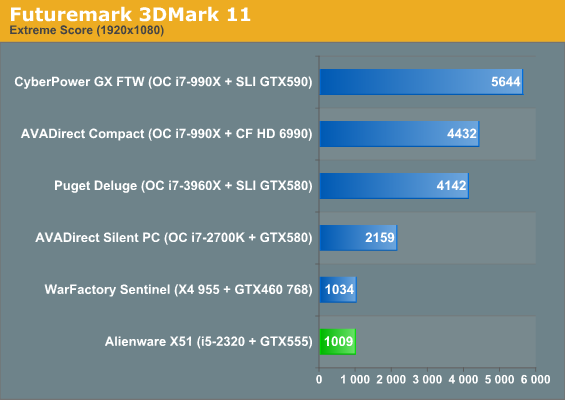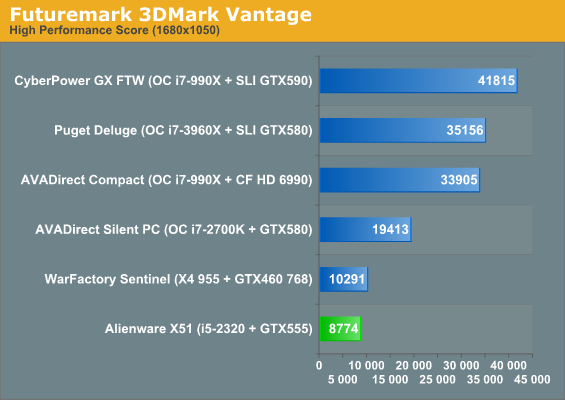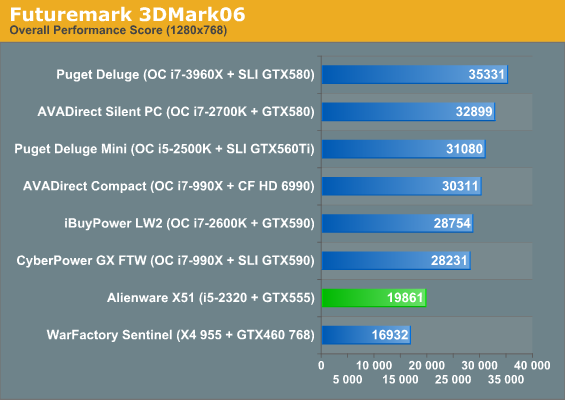 On the other hand, the GeForce GTX 460 in the WarFactory machine is definitely a faster video card than the X51's GTX 555, but it's not the most massive lead in the world, and in 3DMark06 the Sentinel winds up being CPU limited. The GTX 555 may very well have its work cut out for it, though; Alienware promises the X51 is able to deliver a compelling gaming experience, but is it going to be able to hack 1080p gaming?