Gaming Performance
At this point, the NVIDIA GeForce GTX 680's gaming prowess should be relatively well known. AVADirect has elected not to pursue any performance tuning on the GTX 680, but the boost clock should do most of the work for them anyhow given the high thermal headroom of the massive heatsink and fan unit on the card. I do appreciate that NVIDIA got with the times with the Kepler generation and supports more than two simultaneous video outputs (allowing us to test single card systems at surround resolutions); they've even done one better than AMD in this case by not requiring the third video output to be DisplayPort.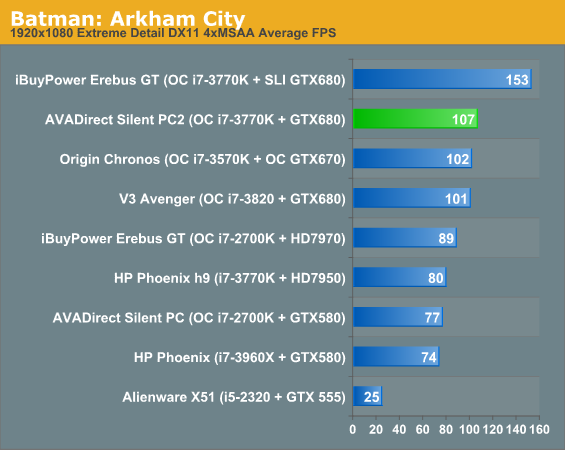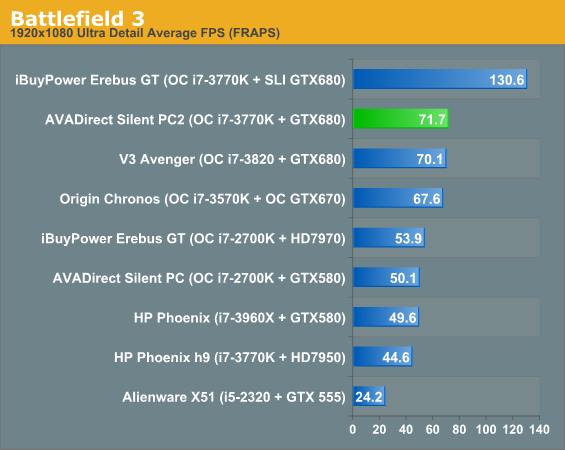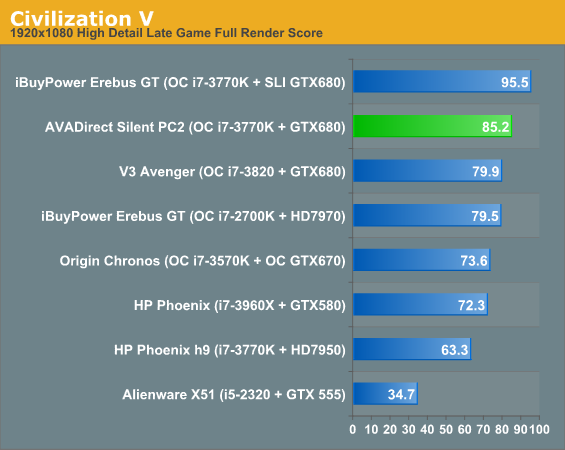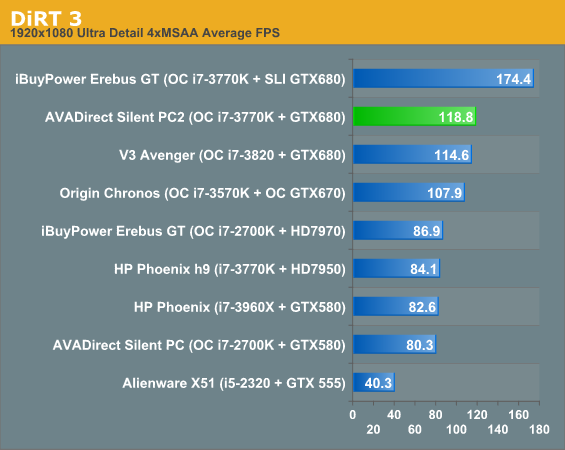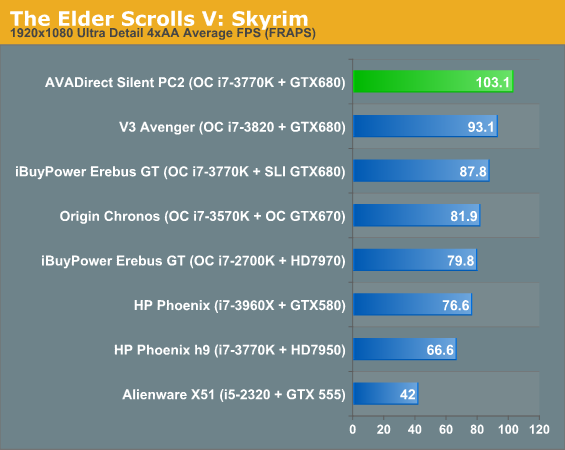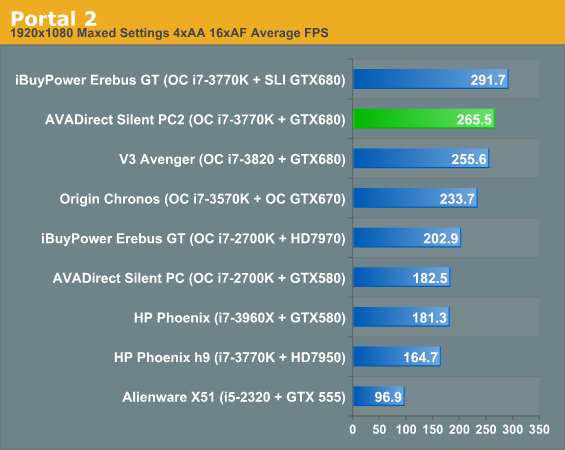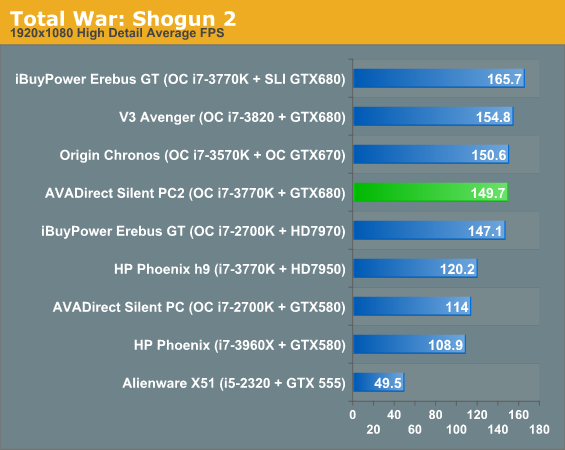 1080p hasn't been an issue for the top end of this generation or the last one; we frequently run into situations where systems are CPU limited. Surround testing is what really pushes modern graphics hardware.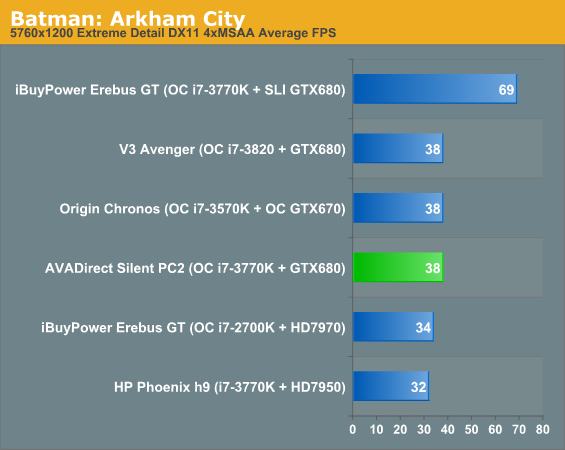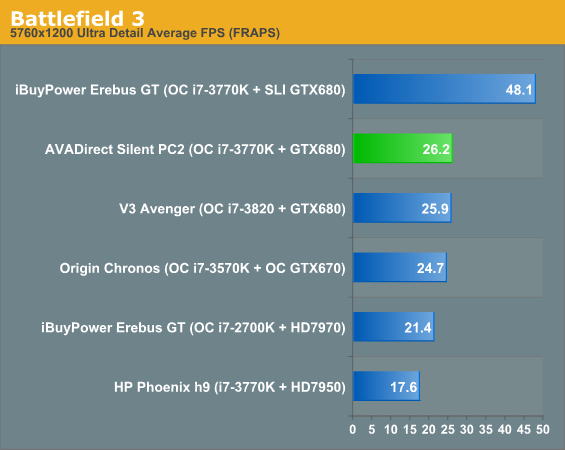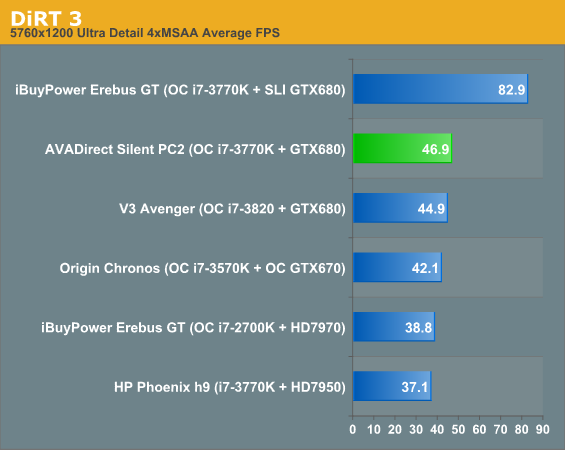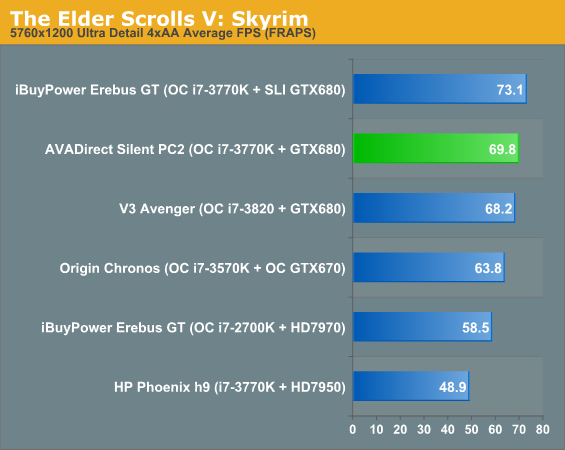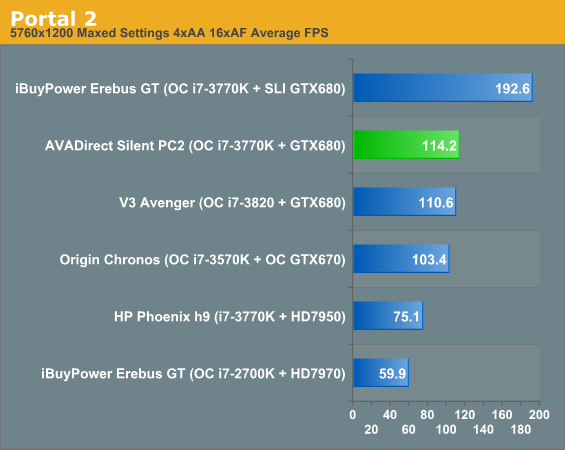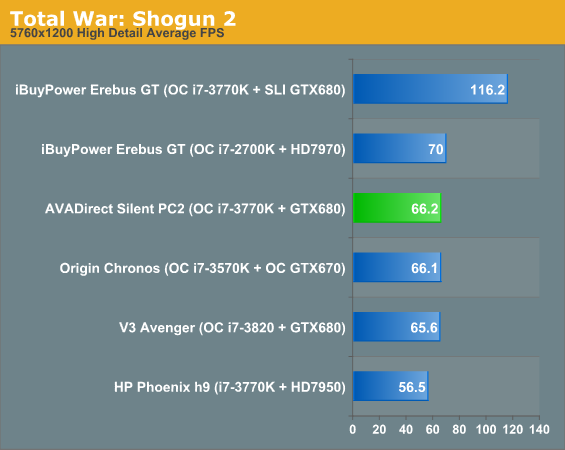 For the most part, the surround results line up about where you'd expect. The GTX 680 is a strong performer that really only loses its footing in Batman: Arkham City (with its abysmal DirectX 11 implementation) and Battlefield 3 (which just punishes graphics hardware anyhow). People who want to game in surround on this system will have no problem doing so.