"Budget" Ultrabooks and Ultraportables
We're going to stretch the definition of ultraportable a bit throughout the guide, as the difference between a 1" thick laptop and a 0.7" thick laptop may or may not matter all that much. Keep in mind that thinner usually means a few things: most thin laptops are inherently lighter, but being thin usually means it's harder to cool the parts (restricted airflow) and typically the keyboards have less key travel. If you're trying to keep costs as low as possible, there are a few options: get a non-Ultrabook (either with and AMD APU or an Intel CPU), or look for a very inexpensive Ultrabook with hybrid storage. We've got three picks, one for each options.
AMD-based Ultraportables
If you're after an AMD equipped ultraportable, your options are very limited right now, particularly in the US. Toshiba has a 15.6" Satellite S955D, but we're trying to find a 13.3" or smaller offering. HP's Envy Sleekbook 6z-1100 likewise misses the cut with a 15.6" LCD, though it can be configured with an A6-4466M, A8-4555M, or A10-4655M if you're okay with the larger size—Walmart currently has the A8-4555M model selling for $450, which is a great price. Lenovo ends up the closest with their 14" IdeaPad S405, and sadly that's the smallest AMD-equipped ultraportable we can find, so they win by default. The good news is that the S405 comes priced quite reasonably at $503 with 4GB RAM, 500GB HDD, and a 1.6GHz A8-4555M (along with Windows 8)—or as little as $400 (with current instant savings) with the A6-4455M.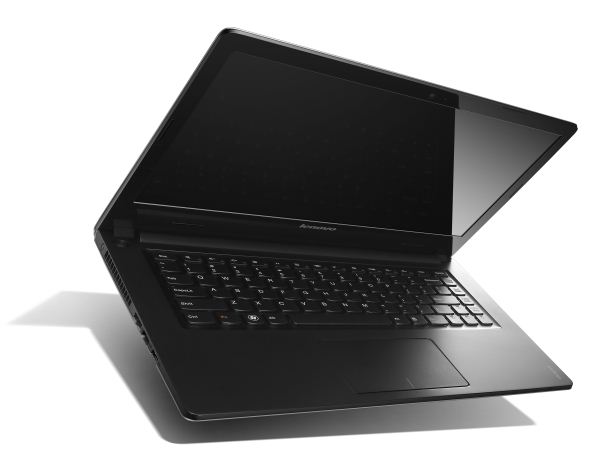 Let's be clear here: budget ultraportables are not going to compete directly with high-end Ultrabooks or other laptops. With a price of just $400-$500, something has to give, and that something is a few of the extra amenities. The S405 comes with an always-painful 1366x768 resolution glossy LCD; on an 11.6" laptop that's tolerable, but on 14" it's purely a cost-cutting measure. Lenovo's IdeaPad line represents their consumer focus, so you also lose some of the build quality that you'd got on a ThinkPad or other high-end laptop. Battery life is also relatively weak on the S405, thanks to the small 4-cell battery. At the end of the day, however, we're looking at $400 for a reasonably equipped ultraportable. The A6-4455M and A8-4555M aren't going to win any CPU performance comparisons, but they're still a healthy jump up from Atom and Brazos and more than fast enough for typical computing tasks, plus you get a fairly decent iGPU in the HD 7500G/7600G. That's all in a package that's less than an inch thick and weighs just under four pounds.
Intel-based Ultraportables
On the Intel side of the fence, there are a lot more offerings to look at, and the manufacturers have clearly put a bit more effort into the designs. Where we only had three AMD LV Trinity laptops to look at, there are fully 34 sub-$750 laptops with Intel Ivy Bridge ULV processors available at Newegg right now. The least expensive options start at $500, with 20 falling more into the $700-$750 range. The good news is that for that much money, you can get a fully equipped Ultrabook if that's what you're after. As with AMD, we're going to eschew anything larger than 13.3" this time, which leaves us with 14 laptops to consider.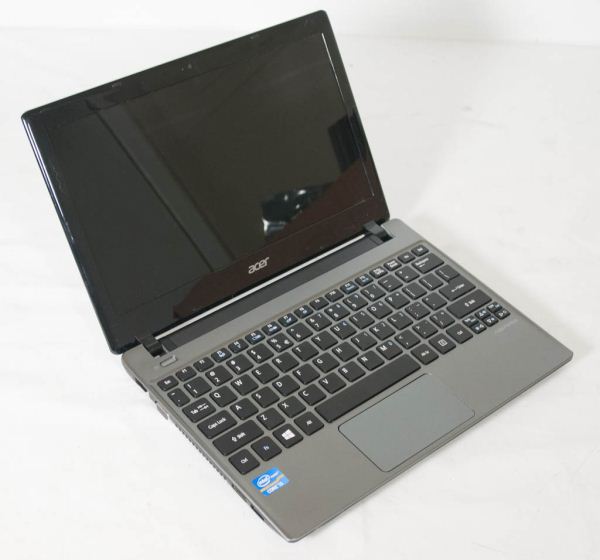 At the bottom of the price list is Acer's 11.6" V5-171-6422, an almost Ultrabook that Dustin reviewed recently. The fact that it's not actually an Ultrabook means that it's a bit thicker and has better key travel, but you get a 500GB 5400RPM stock. The good news is that you can find the V5-171 going for $499 on Amazon, which is a great price for an i5-3317U based laptop. With the savings relative to actual Ultrabooks, you could easily buy a quality 128GB or even 256GB SSD. The V5-171 weighs just over three pounds, and it pretty much puts the nail in the coffin for most netbooks.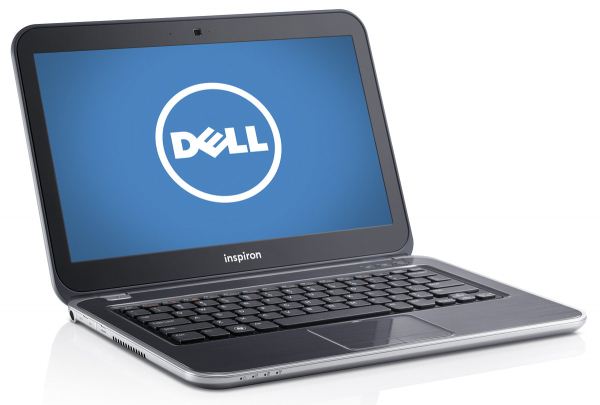 As an alternative that's a bit larger than the V5-171, consider Dell's Inspiron 13z. It's nearly an Ultrabook, but it lacks SSD-storage and might be just a hair too thick. At the regular starting price of $600 for the i3-3217U equipped model, I'd give it a pass, but right now the 13z with i5-3317U, 8GB DDR3-1600, and a 500GB 5400RPM HDD can be had for just $550. If you don't mind the lack of Turbo Boost, the i3-3217U with 6GB model knocks $100 off the price, going for an attractive $450. Dell skimps on a few areas like the LCD and Ethernet (100Mbps, really?), and the keyboard isn't backlit, but otherwise it's a very decent laptop. CPU performance should be quite a bit faster than the LV Trinity parts above, but iGPU performance is likely slower. Something else to consider is that the Inspiron 13z is actually upgradeable with a bit of work, so you can swap out the HDD for an SSD and upgrade the RAM.
Budget Ultrabooks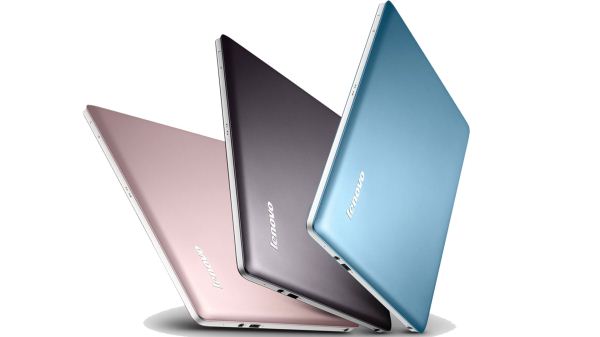 Looking at the remaining laptops in our Newegg list, it's interesting to note that not a single option comes with pure SSD storage; all of the sub-$750 Ultrabooks have hybrid storage, which is something we'd really like to get away from. The cost of a 24GB/32GB SSD with a 500GB HDD should be pretty much equal to a 128GB SSD, but in the "more is better" category we find all of the manufacturers vying for your dollars with 500GB HDDs and SSD caching. Caching is still a step up from pure HDD storage, but in practice it often feels more like a hard drive when you're actually wanting it to perform. Note that there are also some Sandy Bridge Core i3 Ultrabooks still hanging around; I suppose they're not bad, per se, but I'd suggest going with Ivy Bridge and HD 4000. So with that in mind, is there any one specific Ultrabook we'd recommend above the others?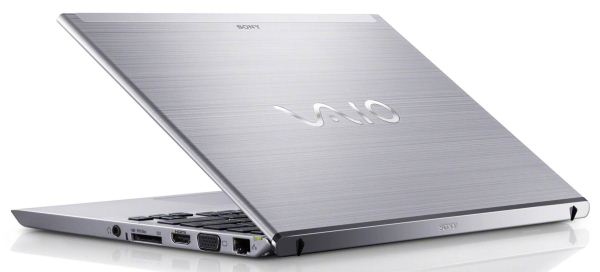 This is a tough call, frankly, as just about everything starts looking similar in terms of features and specs at these prices. None of the Ultrabooks under $750 have anything better than a 1366x768 display, which is a real shame. I'm also ruling out Sandy Bridge and Core i3 equipped Ultrabooks, so what we end up with is just two options, both near the $700 mark: the Lenovo U310 and the Sony VAIO SVT13125CXS. Everything else that meets the CPU requirement (at least Core i5 IVB) tends to be $800 or more. Between the Sony and the Lenovo offerings, Sony gets the nod in terms of RAM as it ships with 4GB RAM onboard with a single SO-DIMM slot, so 8GB is possible and the default configuration ships with 6GB. On the other hand, Lenovo offers an extra USB port and what I consider to be a better keyboard layout. For the small difference in price, you can go either way depending on what you value most.
Update: The Lenovo U310/U410 both appear to have had issues in the past with faulty WiFi, which you can read about on Lenovo's forums. A hardware fix was implemented this past summer, but at least one reader purchased a laptop in November and received a unit manufactured prior to the fix. If you're not willing to deal with the hassle of sending a laptop in for repairs, I'd suggest sticking with the VAIO.