MyDigitalSSD SMART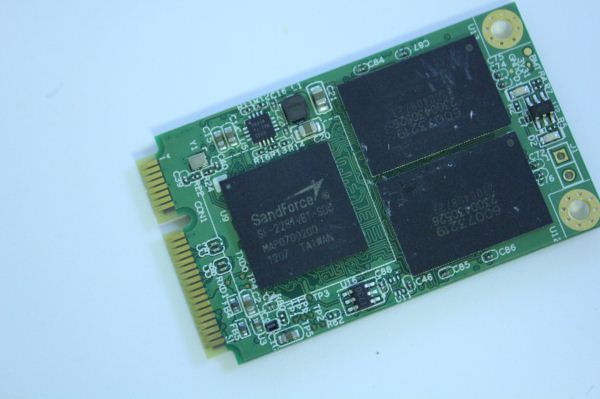 The heart of the SMART is SandForce's SF-2281 controller, which is used by dozens of manufacturers. SandForce doesn't use dedicated DRAM cache, leaving the controller and NAND as the only components on the PCB. The drive came with firmware 5.0.2a but there's a newer 5.0.4 available at MyDigitalSSD's website. I ran a few tests with the new firmware but didn't see any noticeable difference in performance so the scores you'll see are with the 5.0.2a firmware.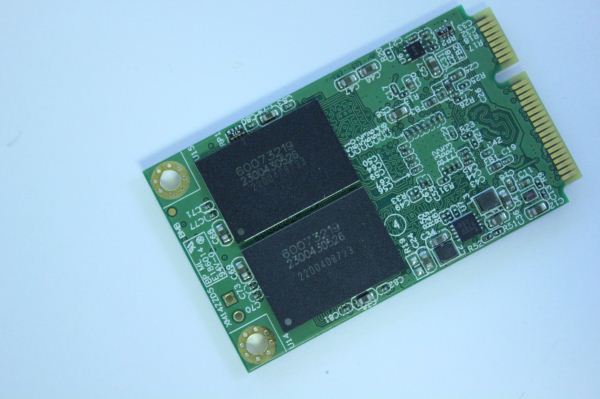 On the flip side we find another two NAND packages. These are all octo-die packages to yield the capacity of 256GB, which is currently the maximum for mSATA form factor (though Mushkin has announced a stacked mSATA design with up to 480GB). Once 128Gb dies start to make their way into the market sometime in 2013, we should see mSATA SSDs of up to 512GB without special designs.
The actual NAND in the SMART is a bit of a mystery. Googling the part number yields no results but from what I was able to find, it seems that the NAND is running in synchronous mode and manufactured using IMFT's 25nm process but packaged by ADATA (for example their SX300 uses the same NAND). The idea is that you buy whole wafers of NAND and then use your own binning methodology to pick the best dies. When you buy pre-packaged NAND, it's unlikely that you'll be getting the highest quality NAND because usually the manufacturer reserves that NAND for their own products. If you buy NAND in whole wafers, you will also get a small share of the highest quality chips, although you are also left with a big chunk of NAND that is not suitable for SSDs (but it may be fine for memory sticks and cards). This is a fairly common practice in the SSD industry and for example OCZ and Kingston do it as well.
It's unclear to me why MyDigitalSSD chose ADATA but the SMART is actually recognized as an ADATA SX300 by the system, so the SMART may be a rebrand of the SX300 or at least MyDigitalSSD has worked very closely with ADATA.
MyDigitalSSD BP3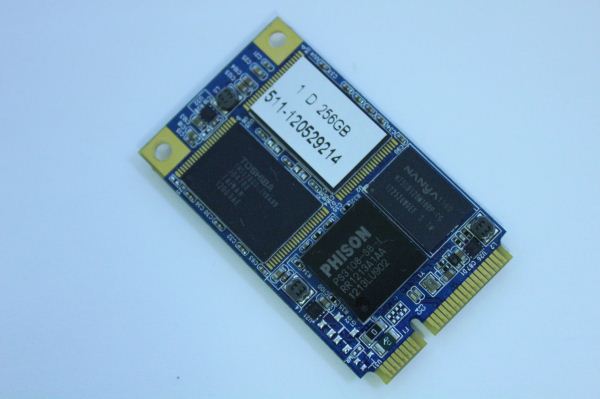 Not much is known about Phison's PS3108 controller. Phison says the controller supports both SLC and MLC NAND, along with 1Xnm class NAND. The controller is fabricated using 55nm CMOS process, but the actual manufacturer is unknown. The controller is coupled with 256MB of DDR3-1333 DRAM from Nanya. The drive came with firmware version 3.2, which is currently the latest.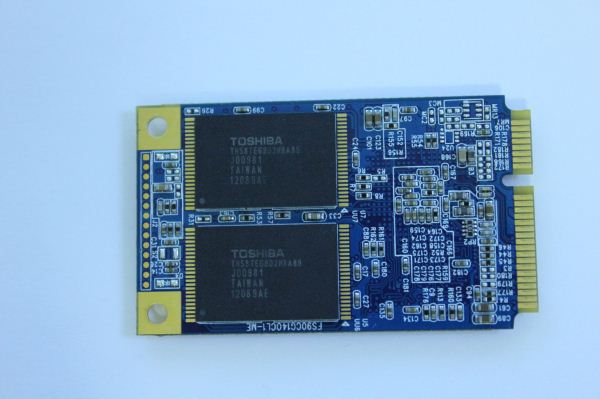 In the NAND department we have four of Toshiba's 24nm Togge-Mode MLC NAND packages, each consisting of eight 8GB dies yielding a total capacity of 64GB per package.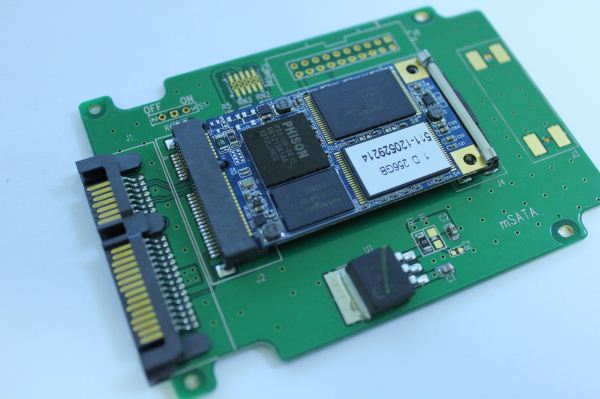 The motherboard in my testbed does not have an mSATA slot, so MyDigitalSSD also sent us an mSATA to 2.5" SATA adapter.
Test System
CPU
Intel Core i5-2500K running at 3.3GHz (Turbo and EIST enabled)
Motherboard
AsRock Z68 Pro3
Chipset
Intel Z68
Chipset Drivers
Intel 9.1.1.1015 + Intel RST 10.2
Memory
G.Skill RipjawsX DDR3-1600 2 x 4GB (9-9-9-24)
Video Card
XFX AMD Radeon HD 6850 XXX
(800MHz core clock; 4.2GHz GDDR5 effective)
Video Drivers
AMD Catalyst 10.1
Desktop Resolution
1920 x 1080
OS
Windows 7 x64