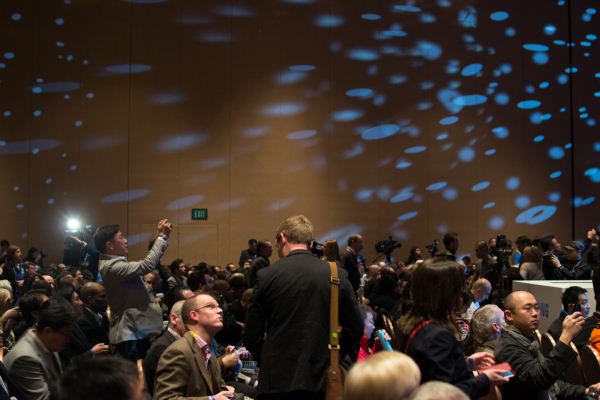 Anand asked us to say a few words about this year's CES. We're not the sort to award prizes at trade shows, nor do a "Best of CES" type round-up. The idea was more to paint the show in broad strokes. So what's hot at CES? Not CES.
Part way through one of the annual press conferences, an entire market segment was punted. No announcements were ready, and the speaker wholesale punted. They told the crowd to wait a few weeks, for the news to come. it was a heroic moment. During a later meeting, some great technical marketing staff were eager to share as much information as they could. But CES is such an echo chamber of FUD and unclear information, that they were more comfortable waiting till after the show was over. CES wasn't a vehicle for distributing information, it was an obstacle. Their choice was frustrating, but laudable.
That's not to imply that stories weren't told, and that we didn't learn a lot more than we would have from home. The greatest asset CES has is its attendees. This sounds self-serving, but truly isn't; our greatest asset is our readers. We are at CES to serve you, to ask your questions, and to relay the news to you. And they are there to answer them, whoever they may be. During CES this year I collected dozens of business cards. These aren't bragging rights, these are opportunities that we mustn't waste. Every conversation must be invested in, must be taken for its full value, not just as a way to get answers, but to develop trust and strengthen relationships.
There's a problem though. Whatever else, CES is a business, and it's hard to make money on other people's conversations. And so, the over the top press conferences must continue. The massive booths and outsized promises will persist. But if you read something that really captures your interest, something that really wows you, know that it's likely not something served up in a spectacle. It came from conversations with the people that make CES worth the trip. What's trending at CES? I don't know. I was too busy talking to some pretty amazing people.