Logitech has been a big presence in the consumer PC peripheral space for ages, but their latest push follows us all to the office. The Logitech for Business division seeks to leverage the company's assets to build out products that enhance business-to-business communications. And their latest efforts look a little familiar. Today Logitech is announcing the Logitech Webcam C930e, a 1080p USB camera with a few features specifically for enterprise users.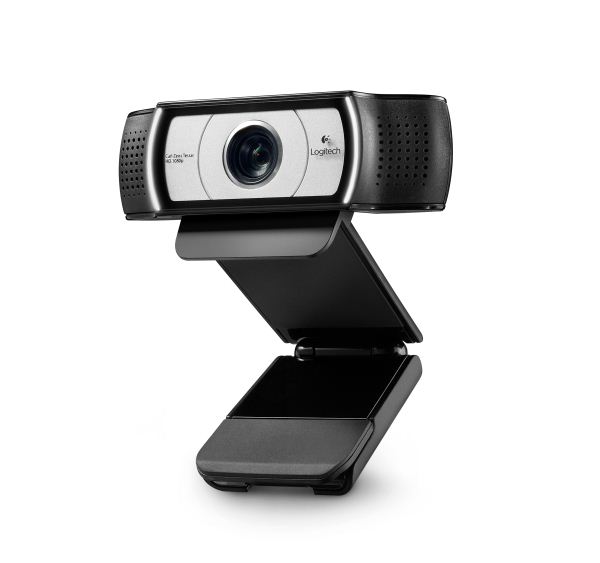 Looking quite like their last consumer grade camera, the Logitech Webcam HD, the new model borrows some of those units features, including the Carl Zeiss optics and the industrial design. The wide-angle lens helps provide less of a talking head experience on video calls, and could be invaluable if there's any whiteboarding planned or multiple people on one end of a call. The onboard ISP handles autofocus and exposure adjustments, with the latter something of a necessity in many office environments as overhead fluorescents lead to lots of backlit scenes.
Encoding happens onboard, as well; and implements the H.264 Scalable Video Coding protocol. H.264 SVC allows for variable quality video streams to be encoded on the same bitstream, with the effect of providing a lower bandwidth option when network congestion would have lead to lots of artifacts. This is Logitech's first video conferencing webcam that comes with SVC, a feature in many enterprise video conferencing solutions.
Out of the box the C930e comes fully compatible with Microsoft Lync and Cisco solutions, along with Skype certification and will ring in at $109.99 when it arrives this May. Since this isn't targeting the consumer space (they may be content with the $99.99 Webcam HD), you'll not find the C930e at Best Buy, but if you're interested it will be available through sites that cater to enterprise.