AnandTech Live Blog: The newest updates are at the top. This page will auto-update, there's no need to manually refresh your browser.
10:51AM EST - Thanks for following we'll be back with a hands-on demo soon.
10:51AM EST - Sounds like we're going to hands-on time.
10:50AM EST - A trade-in program will be in effect for pre-registrations that guarantees $100 for your old phone.
10:50AM EST - 32GB and 64GB variants will be available.
10:50AM EST - Ships in late March and will be available with T-Mobile, AT&T, Sprint and Best Buy, in silver and black.
10:49AM EST - Launching in 80 countries and 185 carrier partners. Their largest launch ever!
10:49AM EST - "The greatest smartphone ever made!"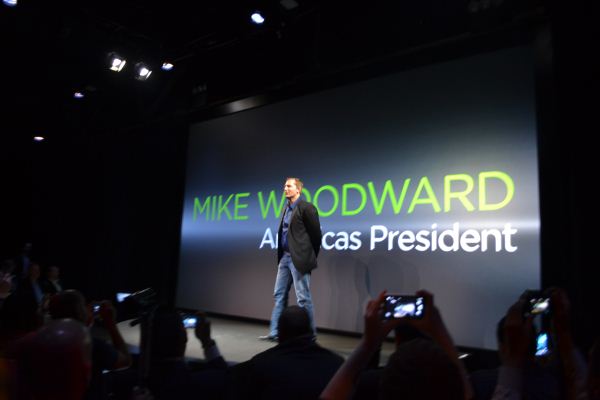 10:49AM EST - Moving to Mike Woodward, HTC Americas President
10:48AM EST - He's reviewing the announcement so far, with that focus on their software innovations again.
10:48AM EST - The matte aluminum finish and the Gorilla Glass flow together at the edge of the screen.
10:47AM EST - They use diamond cutters to create the beveled edges of the phone
10:47AM EST - They created a special bolt cutter for the CNC process to create the curved back.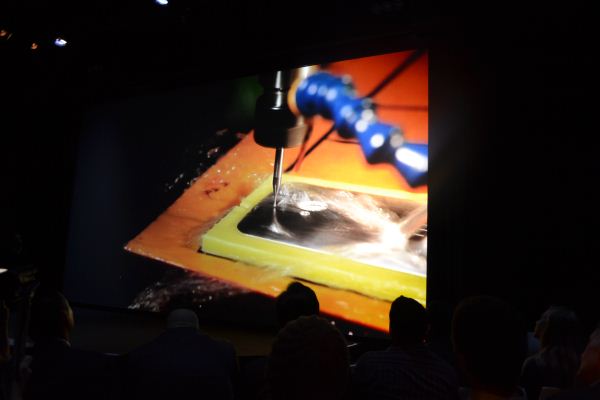 10:46AM EST - Design process video.
10:46AM EST - They were able to integrate the antenna with the aluminum of the phone. Calls it zero gap construction.
10:45AM EST - Talking design. Antennas generally needed to be in non-metallic areas.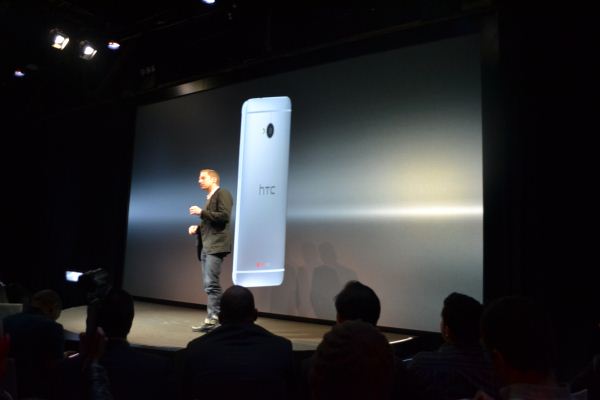 10:45AM EST - Woah.
10:45AM EST - No camera bulge.
10:45AM EST - Zoe also opens up enhanced editing features including object removal and stitching multiple shots together for a cool action shot or enhanced panoramas.
10:44AM EST - Sharing through Facebook or e-mail.
10:44AM EST - You can alter the style, though it's unclear how granular the control is.
10:43AM EST - Music is added and shots are stitched together with crossfades and cuts.
10:43AM EST - It's like an Instagram highlight reel.
10:43AM EST - Showing off a sample video of his kid playing soccer. Somewhat disappointed that there's a lot of artificial grain.
10:43AM EST - This seems pretty impressive from an end user stand point.
10:42AM EST - Short videos are tied into the gallery and then takes the next step. It automatically takes your photos and videos and creates real-time highlight movies.
10:42AM EST - Zoe automatically captures high res photos and HD videos at the same time. Shooting a picture and the One does the rest.
10:41AM EST - HTC Zoe
10:41AM EST - Showing off better light performance than their competitors . . . care to guess which?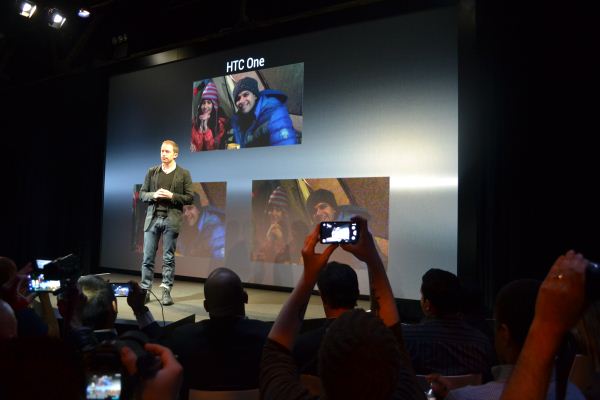 10:40AM EST - Better action shots, huge low-light performance.
10:40AM EST - The Ultra Pixel Camera: 300% more light than traditional sensors.
10:39AM EST - "Real image quality."
10:39AM EST - Talking about balancing sensor size with optics, and the megapixel myth, calls it a sales metric.
10:39AM EST - Video time. Team members talking about camera experiences from their past.
10:38AM EST - Hmm....
10:38AM EST - "Bigger pixels take in more light, it's pure physics."
10:38AM EST - "The focus on megapixels is not relevant . . . what really matters is pixel size."
10:38AM EST - Some software updates, but now talking about "true breakthroughs" in camera technology.
10:38AM EST - Talking about the innovations from the last few years including ultra-wide angle front-facing and continuous shooting modes.
10:37AM EST - Camera time.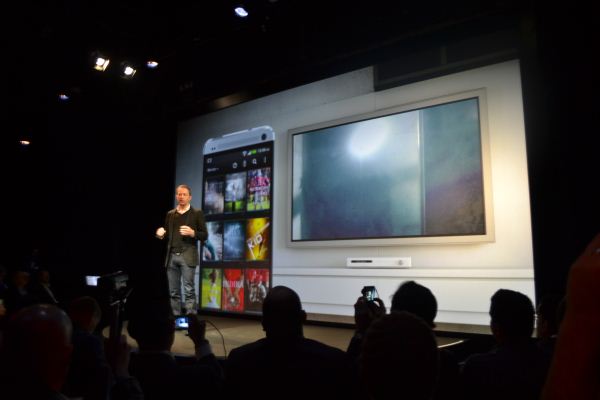 10:37AM EST - Control your TV, STB and receiver, and comes with a recommendation engine and program guide.
10:36AM EST - The phone has an IR blaster. Yep.
10:36AM EST - HTC Sense TV. . . Hmm...
10:36AM EST - Ambient noise is monitored and adjust call volume and frequency response so calls come in clearer and louder when necessary.
10:35AM EST - Dual microphones with "dual memories" for "HDR recording," I'm not sure what that means but they're claiming to improve call quality and also allow for club and concert recordings.
10:35AM EST - Their new music player adds lyrics and visuals during playback.
10:34AM EST - Produces "clearer sound" and is "louder" without being tinny.
10:34AM EST - BoomSound relates to their stereo front facing speakers, flanking the screen while in landscape.
10:33AM EST - That happened.
10:33AM EST - "With the HTC One we are pleased to introduce BoomSound"
10:33AM EST - Now talking about Beats and the dismal speaker performance of smartphones.
10:33AM EST - After selecting an item you can swipe left or right to move through your feed.
10:32AM EST - You add or remove topics or areas of interest right from the menu, and add your social media feeds to be seamlessly integrated into the feed.
10:31AM EST - Lots of focus on BlinkFeed, they really are emphasizing their approach to the homescreen.
10:31AM EST - Jason back to introduce HTC's Design Director Jonah Becker
10:30AM EST - Erhardt is talking about opportunities for HTC's BlinkFeed to enhance the experience for sports fan's, and mentions HTC Zoe for generating user content.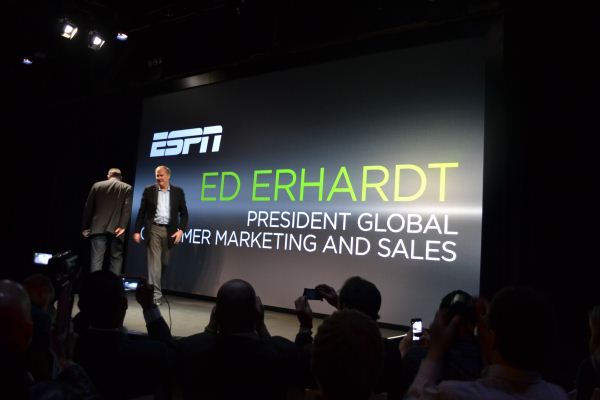 10:29AM EST - Ed Erhardt of ESPN to talk about their partnership in BlinkFeed. I'm curious how this curation happens. Automatically with user data or through hands-on curators.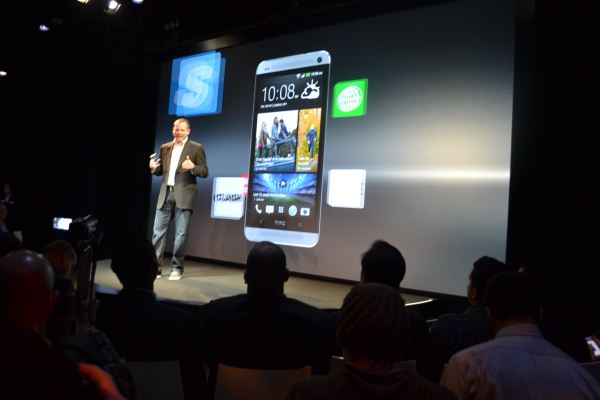 10:27AM EST - The idea is to constantly update streams of curated content along with your social media and has 1400 partners including the AP, MTV and . . . ESPN.
10:26AM EST - Discussing the need to diverge from the traditional desktop model and introduces BlinkFeed.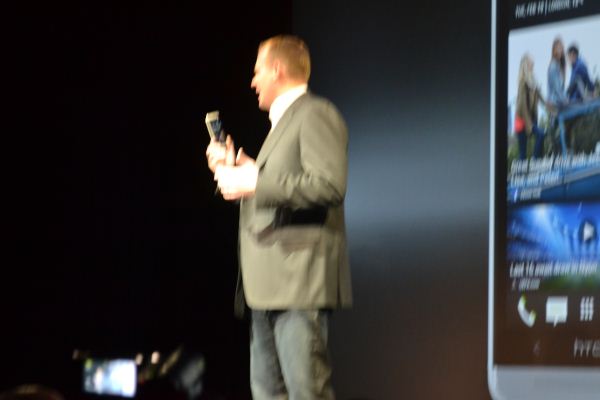 10:25AM EST - Describing rethinking the user experience, Sense seems to be getting heavier not lighter.
10:25AM EST - "Sound quality that sounds so good you won't believe it's coming from a phone, and a new camera"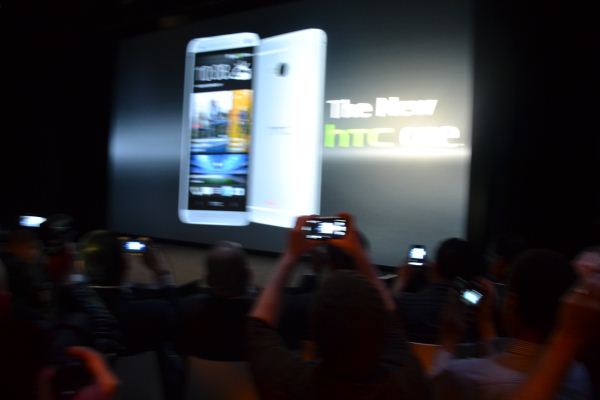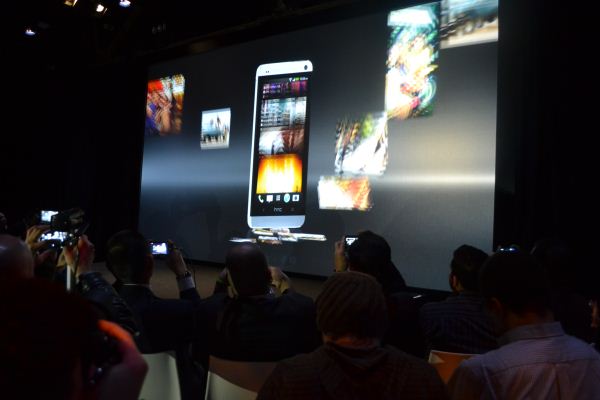 10:23AM EST - Lots of talk of a bold new approach. And the phone is the HTC One.
10:23AM EST - They're goal was to deliver a different experience with a focus on your "smartphone world."
10:22AM EST - Talking about new ways that smartphones have changed behaviors in end users.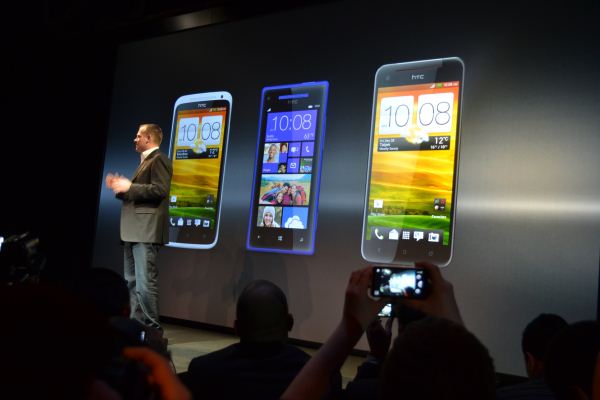 10:21AM EST - Here we go. Jason Mackenzie is up first.
10:20AM EST - We're apparently waiting to synchronize this event with the one in the UK. Hopefully there won't be too long of a delay.
10:19AM EST - The industrial design is clearly derived from the same lineage as the Droid DNA, and we're seeing one in silver floating around, along with one in a nice matte black.
10:18AM EST - There's a few guys showing off the phone, we're meant to call the HTC One. It's a gorgeous all-aluminum construction with a great looking screen.
10:14AM EST - While you wait for things to start, feel free to peruse some of our great content from earlier today. Don't leave this page, though.
10:06AM EST - Waiting for a few stragglers. Should get going shortly.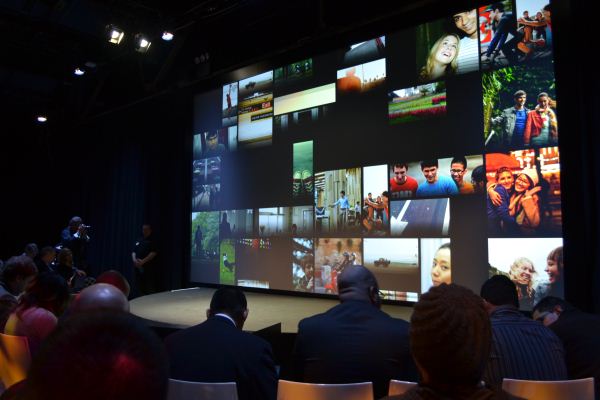 09:54AM EST - We're seated and ready to go. We're about 10 minutes out so stay tuned.