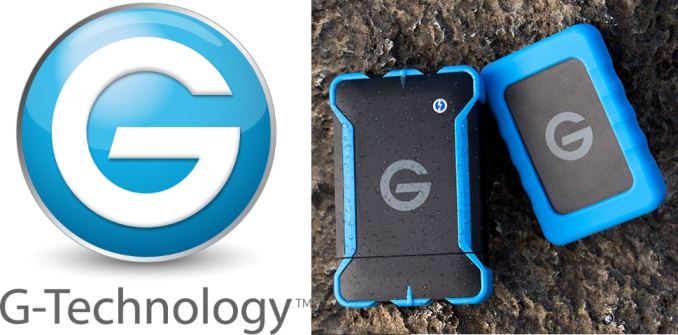 Photographers and content creators have the need for fast storage at both the editing workstation and in the field. LaCie (Seagate) and G-Technology (HGST) are the two main vendors in this field. We have already taken a look at few of LaCie's products targeting this market segment - the 2big Thunderbolt 2 for using with a desktop and the Rugged Thunderbolt for usage on-the-go. G-Technology's STUDIO SERIES was one of the recent introductions.
In order to create a well-rounded product lineup, G-Technology introduced a set of rugged solutions at CES 2015. Before going into the details of the new products, it is important to see how G-Technology tries to differentiate itself from LaCie. The two-bay docking solution in the form of the Evolution Series comes into the picture. The G-DOCK ev is a 2-bay Thunderbolt enclosure capable of accepting 2.5" USB 3.0 drives (either the G-DRIVE ev or the G-DRIVE ev SSD). For the rugged line, G-Technology has chosen to add three new products to the ev lineup.
G-DRIVE ev RaW
This is a 2.5" G-DRIVE ev along with a USB 3.0 cable. It comes in either 500 GB ($100) or 1 TB ($130) versions. It has a blue bumper for protection against accidental drops of up to 1.5m.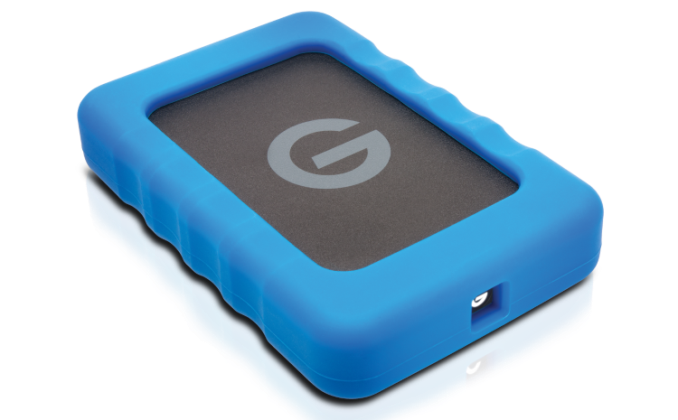 G-DRIVE ev ATC (USB 3.0)
It is an all-terrain solution which uses the G-DRIVE ev RaW inside a watertight compartment (that also floats in water). There is also protection against pressure, shock, dust and drops up to 2m. A 1 TB version will retail for $180. Users who already possess a G-DRIVE ev (SSD or HDD) can get the USB 3.0 ATC case for $80 when it becomes available next month.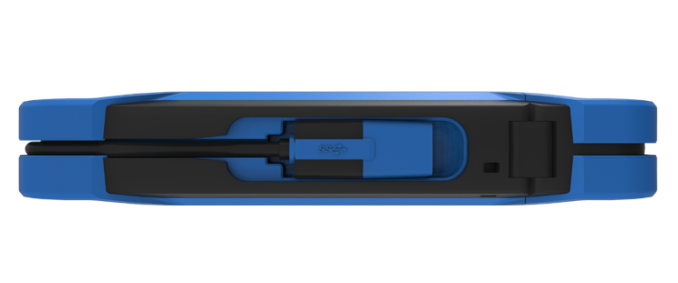 G-DRIVE ev ATC (Thunderbolt)
This is similar to the USB 3.0 ATC, with the computer interface being the only difference. This Thunderbolt peripheral (1 TB) will retail for $230. The Thunderbolt case can be purchased standalone for $130.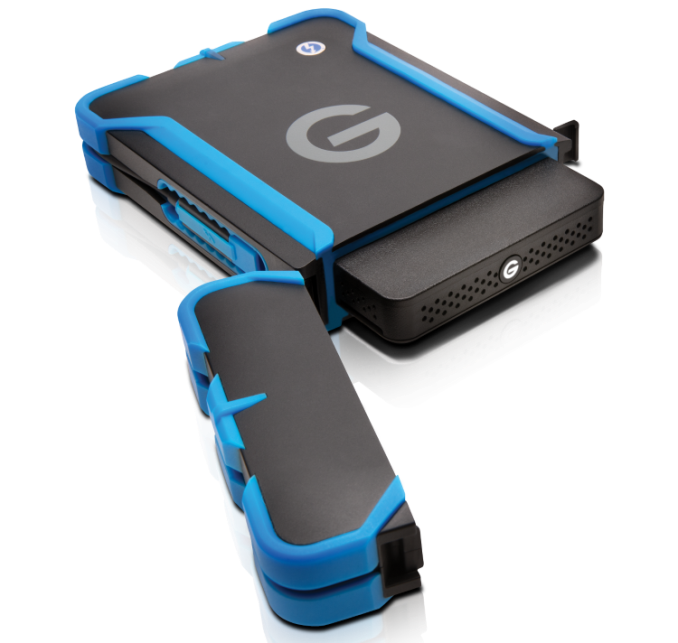 On one hand, LaCie has an interesting solution in the form of a single rugged enclosure for both USB 3.0 and Thunderbolt (without sacrificing the higher speeds possible through Thunderbolt). They also recently launched a portable rugged RAID solution. On the other, G-Technology is creating a package deal with the G-DOCK ev as a desktop storage solution that uses easily swappable components. From the design, it appears that the Thunderbolt version would be unlikely to perform better than the USB 3.0 version. Since most of the G-DRIVE products (including those launched at CES) are hard-drive based, it is unlikely to be a big issue. From an end-user perspective, it is great to have both choices and one can let the usage model dictate the suitable solution.
Source: G-Technology