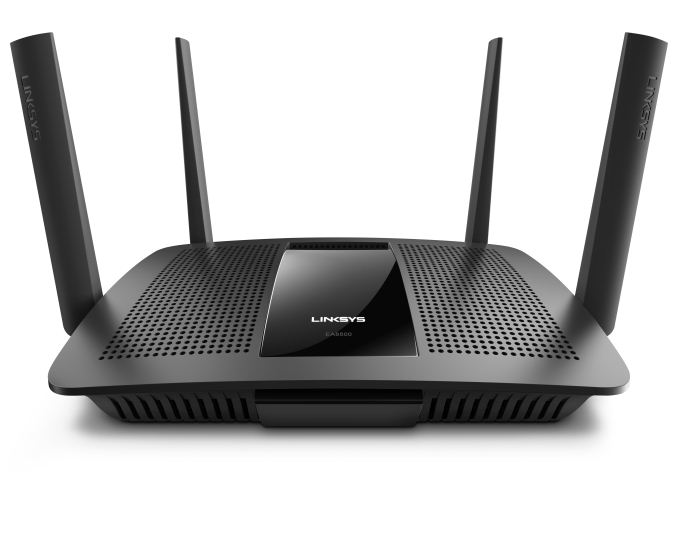 Readers following our wireless networking coverage must be quite familiar with the developments in 802.11ac land. As a recap:
Coming back to today's announcement regarding the EA8500, Linksys is becoming the first vendor to start shipping a QCA9980-based router. The important aspect here is that the router will ship with MU-MIMO enabled. Client devices with MU-MIMO enabled are also coming into the market just now (more on that in our detailed review). Hopefully, this announcement will spur both Netgear and Asus to enable MU-MIMO in the firmware for their Quantenna-based routers.
The salient features of the EA8500 router are listed below:
4x4 802.11ac with MU-MIMO and beamforming support
QCA9980 radio + 1.4 GHz dual-core IPQ8064 SoC
Simultaneous dual-band operation (5 GHz 802.11ac - 1733 Mbps, 5 GHz 802.11n - 600 Mbps, 2.4 GHz 802.11n - 800 Mbps)
1x USB 3.0, 1x USB 2.0 / eSATA
4x 1Gbps LAN, 1x 1Gbps WAN
Adjustable antennas for optimal performance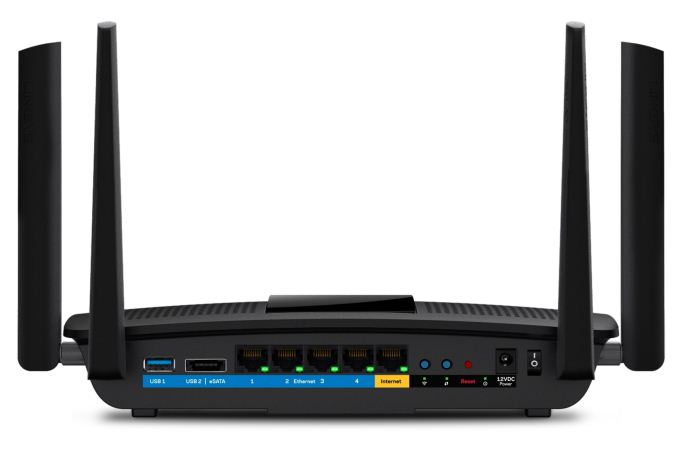 One important point to note is that MU-MIMO capabilities will translate into real benefit only when there are multiple MU-MIMO-capable client devices talking to the router simultaneously. This will probably be a common scenario in enterprise Wi-Fi deployments soon. However, in a typical household, we would imagine that a situation involving multiple MU-MIMO clients is probably at least a good year away. Qualcomm is targeting an end-to-end play here, as the announcement made last year included a number of products in the client space with MU-MIMO capabilities.
Linksys is accepting pre-orders at $280 for the EA8500 today with shipments slated for May 10, 2015. Wide retail and e-tail availability is also expected starting next week. There is no doubt that MU-MIMO will be the most efficient way to boost Wi-Fi performance in the near future, and it is good that Linksys and Qualcomm are teaming together to accelerate its market adoption.
Source: Linksys