AMD FAD 2020
AMD's first Financial Analyst Day since 2017 has just wrapped up. In the last three years AMD has undergone a dramatic change, launching its Zen CPU architecture, and greatly improving the trajectory of a company that was flirting with bankruptcy a few years ago. And now that AMD's foundation is once again secure, the company has gathered to once again talk to its loyal (and looking at stock prices, now much richer) investors and how it's planning to use this success to push into bigger and better things. We've been covering FAD 2020 throughout the afternoon, and we have seen AMD make a number of announcements and roadmap reveals throughout the event. The individual announcements are below, and meanwhile now that the event has wrapped...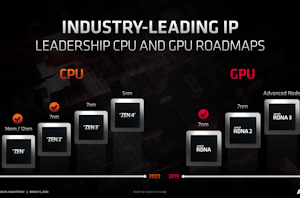 As part of AMD's Financial Analyst Day 2020, the company gave the latest updates for its CPU and GPU roadmap. A lot of this we have seen before, with...
37
by Dr. Ian Cutress on 3/5/2020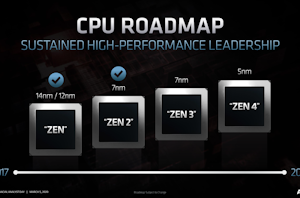 Everyone is interested in roadmaps – they give us a sense of an idea of what is coming in the future, and for the investors, it gives a level...
60
by Dr. Ian Cutress on 3/5/2020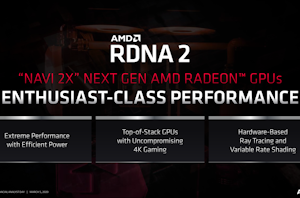 While AMD's Financial Analyst Day is first and foremost focused on the company's financial performance – it's right there in the title – this doesn't stop the company from...
46
by Ryan Smith on 3/5/2020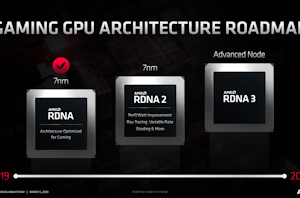 As has become something of a tradition for AMD, this year's Financial Analyst Day included a high level update to the company's GPU roadmap. The last roadmap we saw...
5
by Ryan Smith on 3/5/2020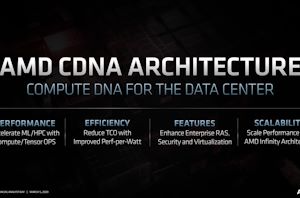 Over the last decade, the industry has seen a boom in demand for GPUs for the data center. Driven in large part by rapid progress in neural networking, deep...
26
by Ryan Smith on 3/5/2020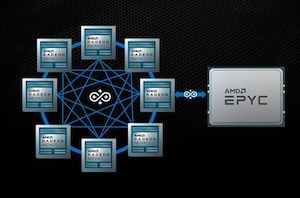 Another element to AMD's Financial Analyst Day 2020 was the disclosure of how the company intends to evolve its interconnect strategy with its Infinity Fabric (IF). The plan over...
18
by Dr. Ian Cutress on 3/5/2020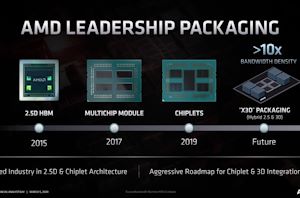 One of AMD's key messages at its Financial Analyst Day 2020 is that the company wants to remain on the leading edge when it comes to process node technology...
12
by Dr. Ian Cutress on 3/5/2020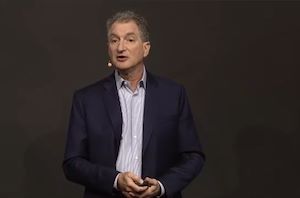 Today's Financial Analyst Day 2020 from AMD is full of small nuggets of information. With the company building its foundation on its new x86 Zen high-performance architecture, keeping...
33
by Dr. Ian Cutress on 3/5/2020