APQ8064
At an event in San Francisco, Google announced an updated version of the popular Nexus 7 tablet which first appeared at last year's Google I/O. The big new features update the Nexus 7 platform with inclusion of a 1.5 GHz Snapdragon S4 Pro (APQ8064) SoC, 1920x1200 display by JDI (Japan Display Inc), as well as 5 MP rear facing camera, 1.2 MP front facing camera, stereo speakers, dual band WiFI, wireless charging (Qi) and a thinner and lighter chassis. It's a major update that keeps the competitive price point that made the original Nexus 7 appealing (the lineup starts at $229 for the 16 GB model) while bringing numerous much-needed improvements that people have asked for. Read on for our initial review bits and impressions.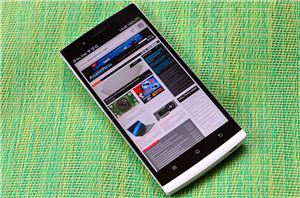 The Android landscape of today is dominated by a handful of different product lines - Galaxy, Nexus, One, Optimus - both in terms of marketshare as well as mindshare...
39
by Vivek Gowri on 5/29/2013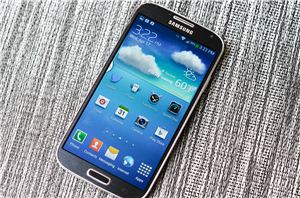 It's no secret that Samsung enjoyed huge success with Galaxy S 3. In many markets, SGS3 was easily the Android handset to beat, even as faster and arguably better...
336
by Brian Klug on 4/24/2013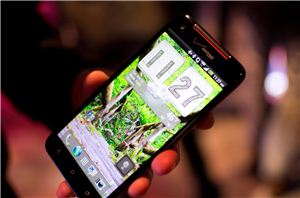 Today's HTC Droid DNA announcement brings a few big advancements over the HTC One X that never made it to Verizon's line-up. We'll start our hands-on discussion with the...
55
by Jason Inofuentes on 11/13/2012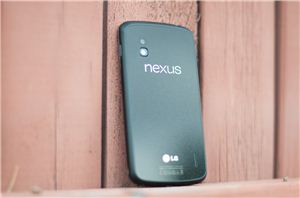 The Nexus One was a groundbreaking device. It was the defining moment that Google got serious about making both a real consumer electronic, and pitting the Android platform against...
189
by Brian Klug on 11/13/2012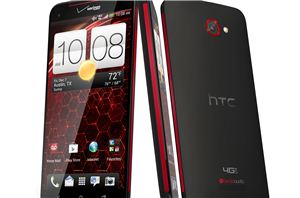 You've seen the leaks, but now it's real. HTC and Verizon have just announced the Droid DNA, a 5-inch behemoth sporting an incredible 1080p Super LCD3 display. Powering those...
31
by Jason Inofuentes on 11/13/2012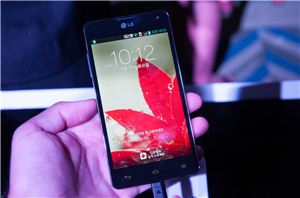 Today we're at the LG Optimus G launch event in South Korea and just got a change to have a brief hands on with LG's new flagship smartphone. Initial...
14
by Brian Klug on 9/17/2012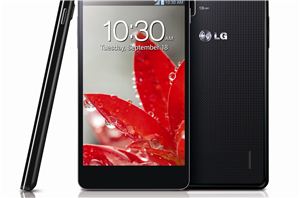 We've seen it leaked quite a few times leading up to this official announcement, but today LG did something a bit out of the ordinary by flying us out...
24
by Brian Klug on 9/17/2012
We've been talking about how the next upcoming smartphone platform from Qualcomm will be the combination of a Snapdragon S4 Pro quad core APQ8064 alongside an MDM9x15 baseband for...
4
by Brian Klug on 8/22/2012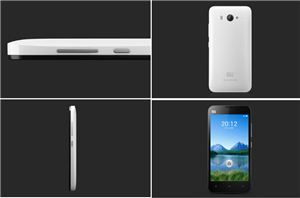 About a year ago, I had the chance to play with a Xiaomi MIUI Mi-One handset while working on our Vellamo introduction and benchmarking story. The phone was based...
34
by Brian Klug on 8/16/2012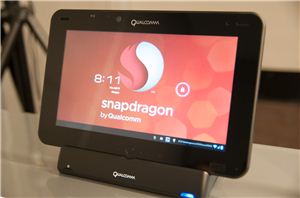 If you've been following our SoC related coverage, you'll probably have come across our coverage of Qualcomm's upcoming SoCs in their Mobile Development Platforms (MDPs). It's an interesting way...
35
by Anand Lal Shimpi & Brian Klug on 7/24/2012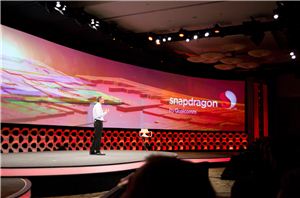 Qualcomm's chips have been finding their way into more and more handsets, as they remain alone with a Cortex-A15 class core in the fight. But the dual-core 28nm, 1.5...
33
by Jason Inofuentes on 7/16/2012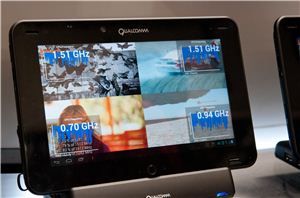 We stopped by Qualcomm's booth today for our meeting and, among other things, saw the first demonstration of APQ8064 on a tablet mobile development platform. As a refresher, APQ...
18
by Brian Klug on 2/27/2012