Aquantia
Sonnet has started sales of its Solo5G, their first 5 Gigabit Ethernet USB-C dongle. Designed to quickly and easily add support for faster networking to any laptop or desktop with a USB interface, the device is compatible with all three of the major OSes. Adoption of NBASE-T networks is proceeding slowly due to two reasons: expensive Multi-Gig Ethernet switches and sporadic support of NBASE-T by PCs. Fortunately, higher-end desktops as well as gaming laptops are finally getting native NBASE-T support, but when it comes to mainstream and ultra-thin machines, such support is a rare occurrence; so to gain Multi-Gig support they need external USB adapters. A couple of years ago Aquantia (an independent company back then) developed its AQtion AQC111U and AQtion AQC112U USB-to-Ethernet chips...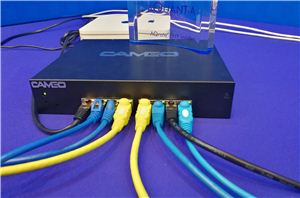 For users that have been following our recent coverage of Aquantia's new multi-gigabit Ethernet solutions for consumers, the AQtion AQC107 and AQC108 controllers (along with their corresponding PCIe cards)...
40
by Ian Cutress on 6/5/2017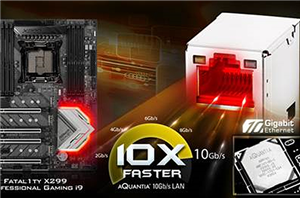 ASRock has introduced its flagship motherboard for Intel's upcoming Core X series HEDT processors. The Fatal1ty X299 Professional Gaming i9 packs about everything that that is possible, including advanced...
9
by Anton Shilov on 5/31/2017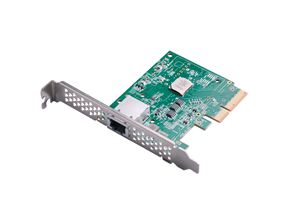 Late last year, Aquantia launched their range of multi-gigabit Ethernet controllers. These were controllers that could enable 1G, 2.5G and 5G connections over standard RJ45 connectors and Cat5e cabling...
33
by Ian Cutress on 5/15/2017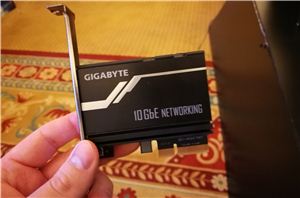 During December, Aquantia announced that it will be launching two multi-gigabit NICs into the market, offering 2.5G/5G capability on both and one with 10GBase-T as well. We were told...
25
by Ian Cutress on 1/11/2017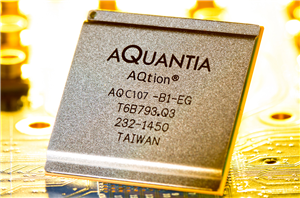 Frequent readers of AnandTech will have recognized that our coverage of higher speed network interfaces over copper, particularly 10G, for the home and business has increased recently. This is...
32
by Ian Cutress on 12/14/2016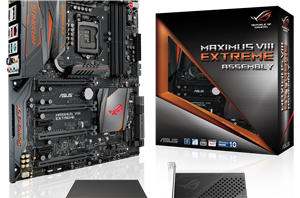 We covered the launch of ASUS' most expensive Z170 motherboard when the announcement was made (we also have it in for review), but late last week another announcement landed...
21
by Ian Cutress on 11/16/2015