ECS
Compact computing systems have gained significant market share over the last decade. Improvements in the performance per watt metric of processors have enabled the replacement of bulky desktop PCs by ultra-compact form-factor (UCFF) machines with a 4 in. x 4 in. footprint. Motivated by IoT applications at the edge, some companies started creating x86 systems in sub-4x4 form-factors using Intel's Apollo Lake processors. ECS was one of the first mainstream vendors to pay attention to this segment with their LIVA Q Series using Intel's Atom series and AMD's first-generation Ryzen Embedded SoCs. With the introduction of more power-efficient platforms, Asian manufacturers such as ACEMAGIC, GMKtec, and MinisForum have also entered this micro-PC market with a wider range of processor choices. Intel introduced the Alder Lake-N...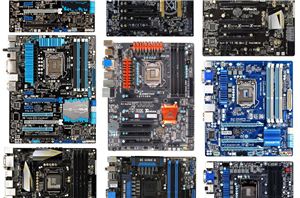 Well, today is a day that everyone was expecting, but perhaps not the most exciting day of the month. Today, Intel officially releases the spate of 7-series chipsets for...
145
by Ian Cutress on 4/8/2012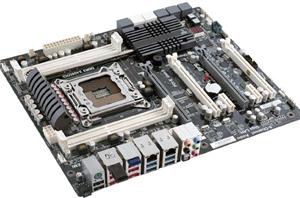 Over the past 12 months I have covered a number of ECS boards, from the Sandy Bridge and Fusion range, including one with a Hydra chip. Looking back...
36
by Ian Cutress on 1/13/2012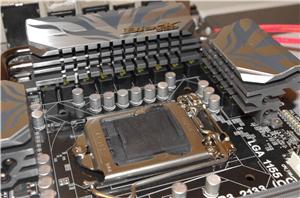 If you remember back to October 2008, there were distinct murmurings about Hydra - an encompassing hardware and software solution to bring multiple GPUs together to act as one...
22
by Ian Cutress on 7/21/2011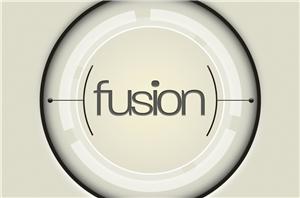 Despite what you could buy many years ago for more than a thousand dollars, you can now get the same performance in a motherboard/CPU combo for under $200. ...
67
by Ian Cutress on 7/14/2011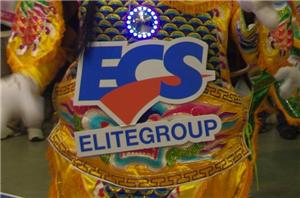 As part of our Computex coverage, I was invited to attend a specialized tour of the ECS HQ and have a chance to participate in a group Question and...
25
by Ian Cutress on 6/11/2011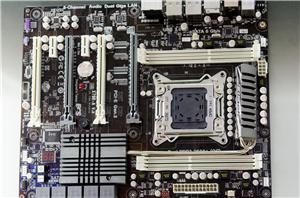 I've been running around the Computex show floor all morning and finally managed to build enough of a lead ahead of my meetings to sit down and write up...
19
by Anand Lal Shimpi on 5/30/2011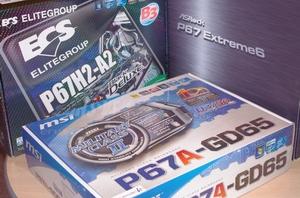 Our first look at $190 P67 boards started with ASUS and Gigabyte. Within hours of posting the review, I was commandeered by several other companies to look at their...
28
by Ian Cutress on 5/10/2011