Gateway
The widespread 5G roll-out by different service providers has made wireless home broadband a very real possibility. The ability of 5G to support a denser subscriber base compared to 4G means that traditional consumer networking equipment vendors are bringing out a variety of 5G gateways to sell into the service-provider market for CPE (consumer premises equipment). At CES 2020, D-Link announced that the DWR-2010 5G NR Enhanced Gateway (made public last year) now sports support for 5G in the sub-6 GHz band while delivering AX3000-class Wi-Fi connectivity on the other side. Key specifications include downlink speeds of up to 4 Gbps (5G) / 2 Gbps (4G LTE+), 3x1Gb and 1x2.5Gb LAN ports, a 1Gbps WAN port, 1 USB 3.0 port, a single SIM slot and...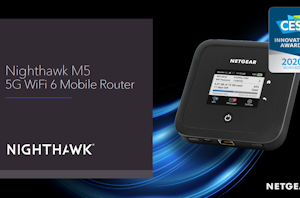 Netgear's mobile broadband product stack has a variety of different product offerings mostly targeting the personal hotspot market. However, with 5G, wireless home broadband has become a credible proposition...
3
by Ganesh T S on 1/6/2020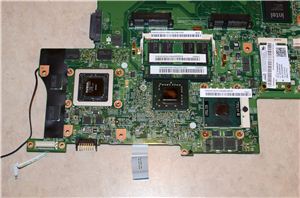 Over the years, I've encountered my fair share of hardware failures while writing for AnandTech. For example, nearly every SFF I reviewed back in my early days failed within...
30
by Jarred Walton on 3/19/2013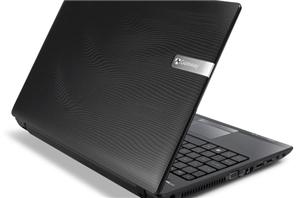 Gateway announced this past Moday that they're releasing to the market a trio of value-oriented desktop (well, really nettop) replacement notebooks built around AMD's Fusion platform. Brazos has been...
37
by Dustin Sklavos on 3/25/2011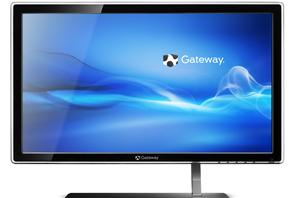 Gateway has launched three new ultra-slim LED-backlit displays. The new displays are part of two new lines - the FHX series which will be available in 21.5" and 24&rdquo...
98
by Balraj Sandhu on 10/5/2010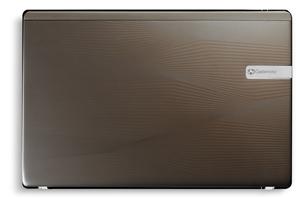 Gateway has updated its NV series of mainstream notebooks, including a new model featuring integrated WiMax connectivity. The entire line has been updated with more attractive aesthetics, improved performance...
1
by Balraj Sandhu on 10/4/2010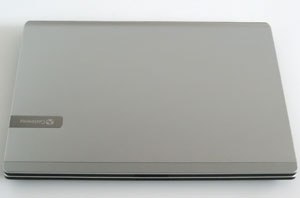 Gateway certainly isn't the first brand you think of when you're looking for a stylish, classy, well-rounded notebook, but that's just what they aim to bring to the table...
43
by Dustin Sklavos on 9/23/2010
Gateway is launching their latest netbook today. The LT32 is a little larger than the competition with an 11.6" display, but it promises improved performance from an AMD Athlon...
6
by Balraj Sandhu on 7/7/2010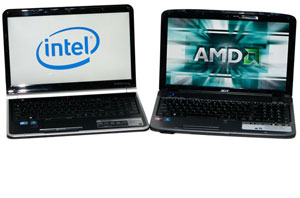 Our previous comparison between AMD and Intel laptops is now a year old, and plenty has changed since then. With a couple of the more recent releases on hand...
39
by Jarred Walton on 6/18/2010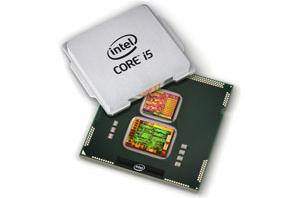 Intel launched their Core i3/i5 (Arrandale) mobile processors early in 2010, with roadmaps showing low voltage and ultra low voltage parts. Earlier today, Intel released new details on their...
29
by Jarred Walton on 5/24/2010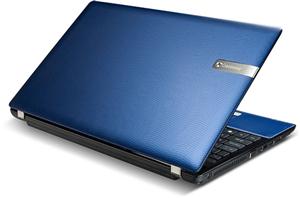 Gateway has announced their new NV59C and NV7 series of notebooks. These new models will enter the crowded mainstream notebook market, and therefore will have to offer something different...
21
by Balraj Sandhu on 5/13/2010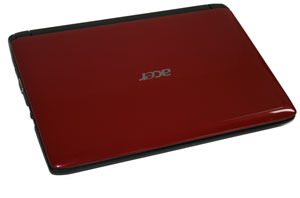 You're not seeing double: what we have for review today are the Acer and Gateway netbook "twins". At their core, these are virtually identical 10.1" Pine Trail netbooks, with...
17
by Vivek Gowri on 4/28/2010