Lisa Su
While not the absolute first company in the market to talk about putting different types of silicon inside the same package, AMD's launch of Ryzen 3000 back in July 2019 was a first in bringing high performance x86 computing through the medium of chiplets. The chiplet paradigm has worked out very well for the company, having high performance cores on optimized TSMC 7nm silicon, while farming the more analog operations to cheaper GlobalFoundries 14nm silicon, and building a high speed interconnect between them. Compared to a monolithic design, AMD ends up using the better process for each feature, smaller chips that afford better yields and binning, and the major cost adder becomes the packaging. But how low cost can these chiplet designs go? I...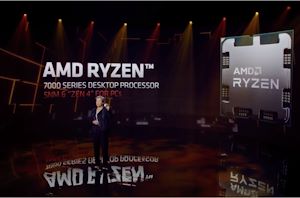 When AMD started using TSMC's 7nm process for the Zen 2 processor family that launched in November 2019, one of the overriding messages of that launch was that it...
44
by Dr. Ian Cutress on 1/10/2022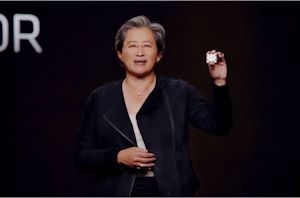 One of the key aspects of AMD's offering in the consumer desktop space is the longevity of its socket and platform. Throughout the years, AMD has leveraged a single...
42
by Dr. Ian Cutress on 1/7/2022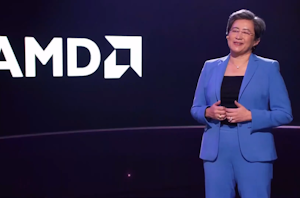 When the big trade shows roll around, this is the time for the big companies in our sphere to announce their next biggest hardware, or update us on what...
34
by Dr. Ian Cutress on 5/31/2021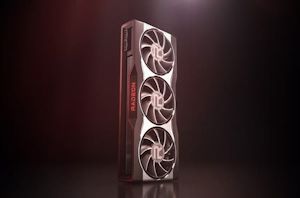 AMD's second and final product keynote of the month is taking place today, with an event AMD has dubbed "Where Gaming Begins". Hosted as always by AMD CEO Dr...
56
by Ryan Smith on 10/28/2020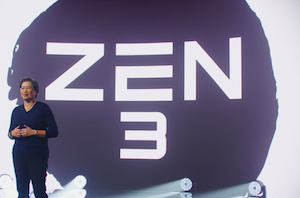 One of the most anticipated launches of 2020 is now here. AMD's CEO, Dr. Lisa Su, is set to announce and reveal the new Ryzen 5000 series processors using...
90
by Dr. Ian Cutress on 10/8/2020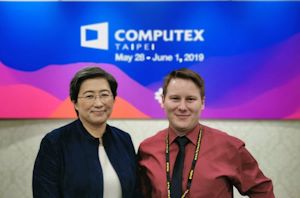 The biggest news of the annual Computex trade show came from AMD: the company is poised to launch its next generation Zen 2 microarchitecture, along with updates to its...
84
by Dr. Ian Cutress on 6/26/2019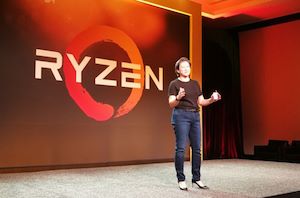 AMD is on a hell of a ride. With the public still wanting more information about Zen 2 and Navi from the CES announcements, Dr. Lisa Su will be...
23
by Ian Cutress & Gavin Bonshor on 5/26/2019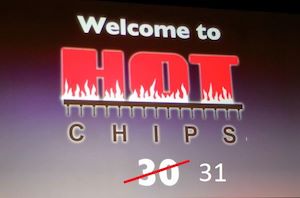 There are two trade shows every year that I love. Computex in June is great, because the scale of the industry it covers, and Taipei is a wonderful location...
17
by Ian Cutress on 5/16/2019