OMAP 5
Before MWC 2012, TI showed off OMAP5 performance in a video which compared CPU performance to Nvidia's Tegra 3 SoC. The occasion this time around is Computex, and TI has delivered once more with a video comparing GPU performance on the OMAP5430 to the iPad 3's A5X. As a reminder, OMAP 5430 is designed for a 28nm process and consists of two ARM Cortex A15s and two Cortex M4s alongside SGX544 MP2 graphics, whereas Apple's A5X is two Cortex A9s alongside SGX543MP4 graphics. The video shows the OMAP5430 tablet running GLBenchmark 2.5 at 1080p (the newest upcoming version we're eager to get our hands on) alongside what is basically without doubt an iPad 3. Update: I asked TI for the specific GLBenchmark 2.5 beta version...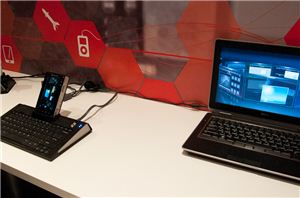 On our last day at MWC 2012, TI pulled me aside for a private demonstration of WiFi Display functionality they had only just recently finalized working on their OMAP...
3
by Brian Klug on 3/1/2012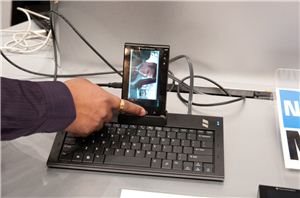 A month ago we saw weeks old OMAP 5 silicon running at CES. Earlier this week we got a chance to see TI's OMAP 5 reference platform playing back...
10
by Anand Lal Shimpi on 2/29/2012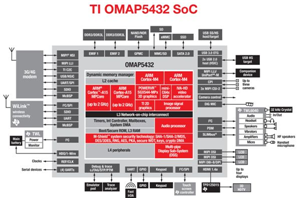 It seems as though everyone is trying to preempt build excitement before MWC 2012 with their next-generation SoC related news. We've previewed Qualcomm's Krait performance on an MDP MSM8960...
26
by Brian Klug on 2/23/2012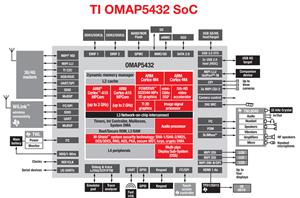 We weren't allowed to take photos but we've just seen TI's OMAP 5 reference platform up and running Ice Cream Sandwich with full GPU acceleration enabled. The 28nm chip...
13
by Anand Lal Shimpi & Manveer Wasson on 1/12/2012