Opteron A1100
AMD announced their ARM server SoC plans at the end of 2012. At the beginning of 2014, AMD was ready "to accelerate the ARM Server Ecosystem with the first ARM-based server SoC" with a development kit. Around March 2014, the A1100 SoCs started sampling. But the quad core dev kits were not only expensive ($3000!), they also had quite a bit of teething problems as performance did not meet expectations, some of the peripheral hardware did not work properly and the software ecosystem was far from ready. We were expecting to see Opteron A1100 based servers at the end of 2014, but instead we got more than a year of almost complete silence. Frustratingly long for anyone who was hoping that AMD...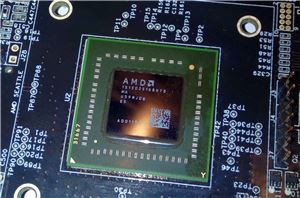 Anyone loosely following AMD's efforts with ARM intellectual property would have had on their periphery the noise of the A1100 product aimed at servers, codenamed Seattle. The idea was...
18
by Ian Cutress on 11/24/2015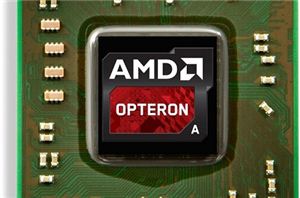 It has been a full seven months since AMD released detailed information about its Opteron A1100 server CPU, and twenty two months since announcement. Today, at the Hot Chips...
28
by Stephen Barrett on 8/11/2014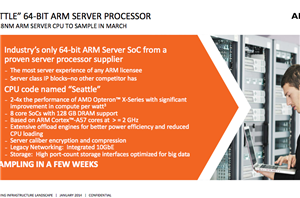 Around 15 months ago, AMD announced that it would be building 64-bit ARM based SoCs for servers in 2014. Less than a month into 2014, AMD made good on...
124
by Anand Lal Shimpi on 1/28/2014