P4800X
Intel has officially launched the next wave of Optane SSDs, continuing a gradual rollout of higher density drives as their production of 3D XPoint memory catches up with demand. Intel's flagship consumer SSD family is still split between the Optane SSD 900P and 905P, with the more recent 905P filling out the higher capacities while bringing modestly improved performance and power efficiency. This week's releases are the 1.5TB 905P add-in card and 960GB and 1.5TB 905P U.2 drives, bringing the consumer lineup and the enterprise P4800X line both up to the same maximum capacity. The larger capacity options don't bring any more performance improvements because they are still using the same controller, and even the smallest 280GB 900P had enough 3D XPoint dies to keep...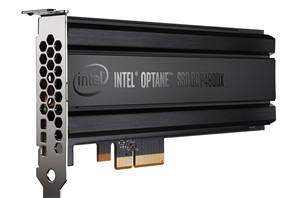 Intel's new 3D XPoint non-volatile memory technology, which has been on the cards publically for the last couple of years, is finally hitting the market as the storage medium...
117
by Billy Tallis on 4/20/2017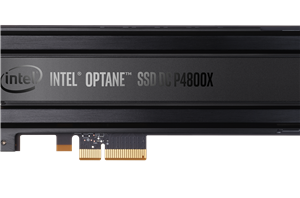 A year and a half after first publicly unveiling their new 3D XPoint non-volatile memory technology, Intel is launching the first product incorporating the new memory. The Intel Optane...
77
by Billy Tallis on 3/19/2017