Team Group
Team Group has quietly added 32 GB unbuffered DDR4 memory modules to its product catalogue and plans to start sales in the near future. The modules will feature JEDEC-standard data transfer rates and will be aimed primarily at OEMs as well as high-end desktops and workstations that benefit from loads of RAM yet do not necessarily need extreme bandwidth. Team Group's Team Elite UD-D4 32 GB DDR4 unbuffered DIMMs rely on 16 memory chips featuring a 16 Gb capacity from Micron. The memory modules are rated for DDR-2666 mode with CL19 19-19-43 timings at 1.2 V, which is fully compliant with JEDEC's standards. The UDIMMs are not equipped with a heat spreader since they are not meant to be overclocked by the manufacturer. UPDATE 10/30: Team...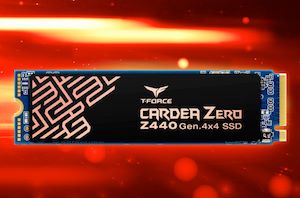 The rollout of AMD's PCIe 4.0 Ryzen platform has accelerated releases of PCIe 4.0 x4 SSD drives. Team Group this week introduced its versions of SSDs based on Phison's...
28
by Anton Shilov on 10/9/2019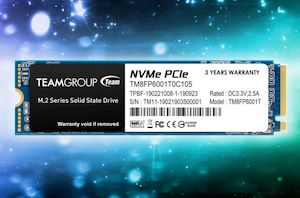 Team Group has introduced its new family of NVMe SSDs aimed at the budget PC market. The new MP33 drives use controllers from Silicon Motion and Phison and will...
10
by Anton Shilov on 10/3/2019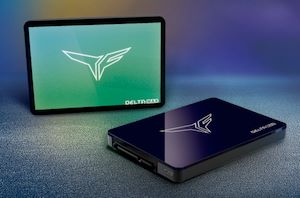 RGB LEDs are used for thousands of enthusiast-class products these days, so in many cases manufacturers compete against each other in terms of style and try to make their...
16
by Anton Shilov on 8/30/2019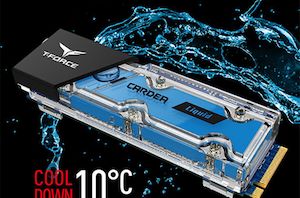 With liquid cooling options already available for most PC components, it was only a matter of time until someone did it for PC storage as well. And now that...
34
by Anton Shilov on 7/26/2019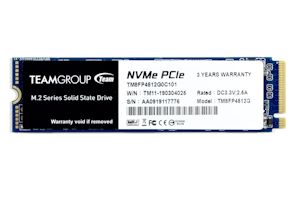 Team Group's MP34 is a high-end NVMe SSD based on the familiar combination of the Phison E12 controller and Toshiba 3D TLC, but the price drops enabled by the...
17
by Billy Tallis on 5/15/2019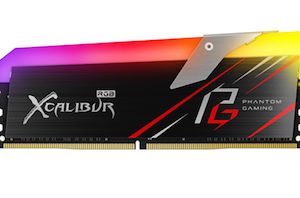 One of the leading players in memory Team Group has joined forces with ASRock to release the Phantom Gaming branded T-FORCE DELTA Phantom Gaming RGB SSD and T-FORCE XCALIBUR...
5
by Gavin Bonshor on 1/10/2019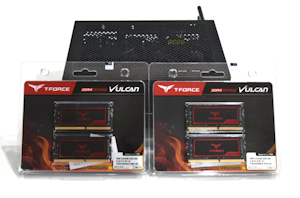 High-performance SFF and UCFF desktops as well as gaming notebooks are becoming big market segments. Makers of PC components have also started to offer high-end parts designed for such...
27
by Ganesh T S on 11/28/2018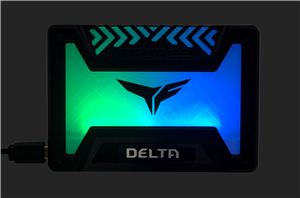 Today we're looking at another SATA SSD with RGB lighting, but the Team Delta RGB is very different from our previous RGB SSD. The lighting design is far more...
14
by Billy Tallis on 9/26/2018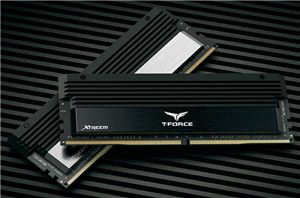 Team Group has introduced its new dual-channel DDR4 memory kits for overclockers - the new T-Force Xtreem kits operate at 4300 MT/s and 4500 MT/s data transfer rates. Team Group's...
13
by Anton Shilov on 9/20/2018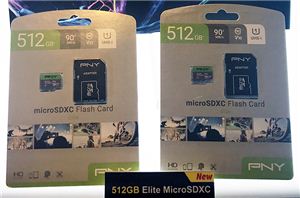 At least three well-known suppliers of NAND flash-based products — ADATA, PNY, and Team Group — are gearing up to start selling their 512 GB microSDXC cards next month...
10
by Anton Shilov on 6/7/2018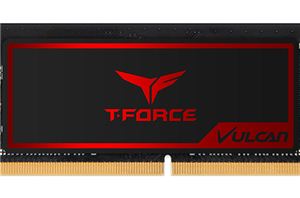 High-performance SFF and UCFF desktops as well as gaming notebooks are getting more popular among gamers these days, so it is inevitable that makers of PC components are starting...
2
by Anton Shilov on 5/31/2018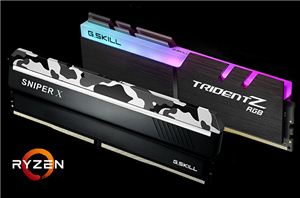 G.Skill and Team Group have released new high-performance DDR4 memory modules that the firms are guaranteeing to be compatible with AMD's latest Ryzen 2000-series CPUs. The modules operate at...
9
by Anton Shilov on 5/25/2018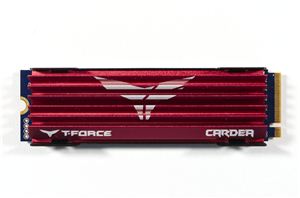 The Team T-Force Cardea takes a standard Phison E7 M.2 NVMe SSD and mounts a serious heatsink to ensure thermal throttling is not a problem. We compare the 240GB...
23
by Billy Tallis on 9/28/2017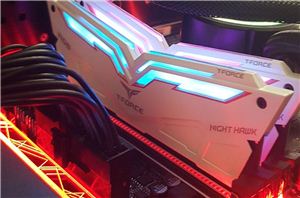 A large number of column inches have been put towards describing and explaining AMD's new underlying scalable interconnect: the Infinity Fabric. A superset of HyperTransport, this interconnect is designed...
65
by Ian Cutress & Gavin Bonshor on 9/27/2017