Threadripper Pro
AMD's top-of-the-line Ryzen Threadripper Pro 7995WX is a unique workstation-grade processor that not only offers unbeatable performance in programs that can take advantage of all of its 96-core might, but it also supports overclockability. As it turns out overclocking potential of the CPU is quite huge as it can hit 4.80 GHz on all cores with air cooling and 6.0 GHz on all cores with liquid nitrogen. AMD's Ryzen Threadripper Pro 7995WX is a quite formidable processor that packs 96 Zen 4 cores clocked at 2.50 GHz by default (and which can push one core all the way to 5.10 GHz with decent cooling), an eight-channel DDR5 memory subsystem, and 128 usable PCIe 5.0 lanes. But AMD decided to show that the processor can do...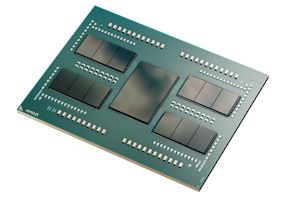 Having just recently crossed the one-year anniversary of AMD's first Zen 4 architecture CPUs – the Ryzen 7000 series – we're now at the point where the final Zen...
48
by Gavin Bonshor on 10/19/2023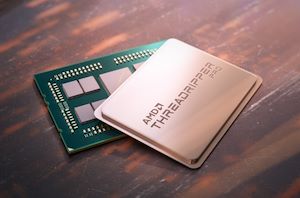 In 2020, AMD released a new series of workstation-focused processors under its Threadripper umbrella, aptly named the Threadripper Pro series. These chips were essentially true workstation versions of AMD's...
34
by Gavin Bonshor on 3/8/2022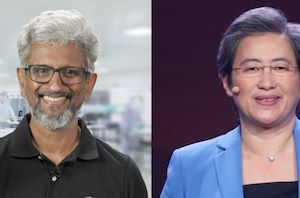 As far as most years ago, 2021 has been an up and down year when it comes to the desktop CPU market. At the beginning of the year, the...
89
by Dr. Ian Cutress on 12/30/2021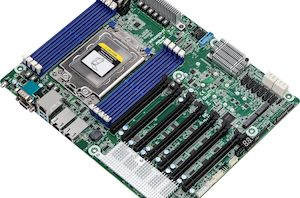 ASRock Rack has listed a new motherboard on its website supporting AMD's latest Ryzen Threadripper Pro 3000WX series of processors. The ASRock Rack WRX80D8-2T is currently under 'preliminary' status...
19
by Gavin Bonshor on 10/4/2021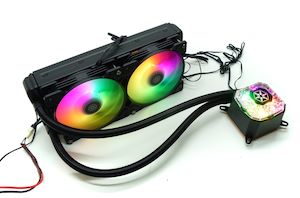 Today, we are taking a look at SilverStone's latest family of AIO coolers, the IceGem series. Designed explicitly with Ryzen Threadripper compatibility in mind, the IceGem coolers are meant...
34
by E. Fylladitakis on 7/21/2021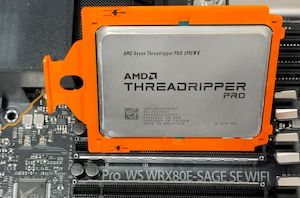 Since the launch of AMD's Threadripper Pro platform, the desire to see what eight channels of memory brings to compute over the regular quad-channel Threadripper has been an intriguing...
98
by Dr. Ian Cutress on 7/14/2021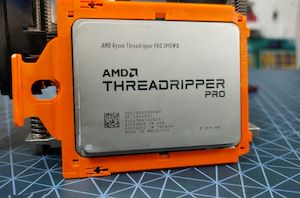 Today AMD is officially going to start offering its Ryzen Threadripper Pro processors at retail, effectively ending the exclusivity deal with Lenovo on the product line. To date, Lenovo...
29
by Dr. Ian Cutress on 3/2/2021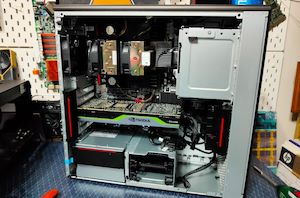 The workstation line of machines from Lenovo have been extremely successful for the company. While ThinkStation might not have as much brand identity as the more recognizable ThinkPad, for...
48
by Dr. Ian Cutress on 2/16/2021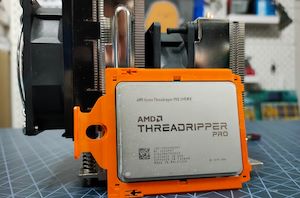 Knowing your market is a key fundamental of product planning, marketing, and distribution. There's no point creating a product with no market, or finding you have something amazing but...
125
by Dr. Ian Cutress on 2/9/2021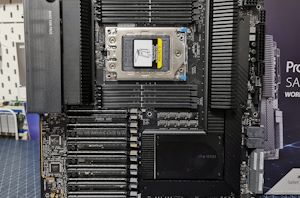 One of the criticisms levied at AMD last year was that it released its new Threadripper Pro platform in September but it was vendor-locked at the time to the...
48
by Dr. Ian Cutress on 1/29/2021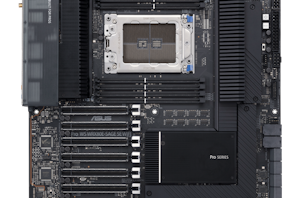 In the world of crazy motherboard names, I think ASUS might have won with this one. The new ASUS Pro WS WRX80E-SAGE SE WIFI is a motherboard built for...
34
by Dr. Ian Cutress on 1/22/2021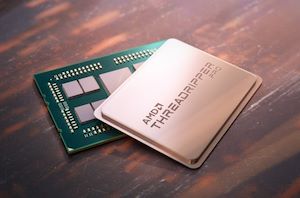 Stepping out of its supposed 'exclusivity deal' with Lenovo, who had the first rights to Threadripper Pro in the ThinkStation P620, motherboard vendors have started showing off some of...
27
by Gavin Bonshor on 1/12/2021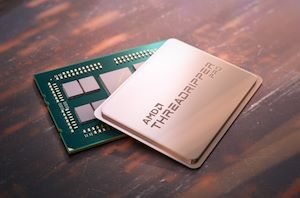 Last year we spotted that AMD was in the market to hire a new lead product manager for a 'workstation division'. This was a categorically different position to the...
76
by Dr. Ian Cutress on 7/14/2020