Vengeance LPX
The consumer memory industry has been teasing DDR4-5000 for a few months now. We saw one company show some DDR4-5000 modules at Computex back in July 2019, running on an MSI MPG Z390I GAMING EDGE AC with an Intel Core i7-8086K processor, but the company said at the time that it didn't make sense to release them because (at the time) only 2% of top-end CPUs could actually keep up with such a high memory speed. Fast forward to November a few key things have changed. Micron's new 8 Gbit Revision-E DDR4 chips (Rev.E or "Micron E-die") first gained attention in April, and now they've matured through rigorous testing and qualification for the high-end memory kits. Enter the Corsair Vengeance LPX DDR4-5000 memory kits...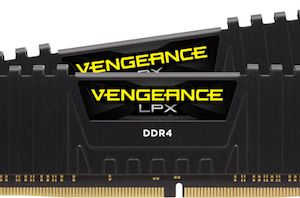 The high-tech industry loves milestones that are round numbers, be it frequency, number of cores, transistor count or something else. It is not that extra 100 MHz – 200...
38
by Anton Shilov on 10/11/2019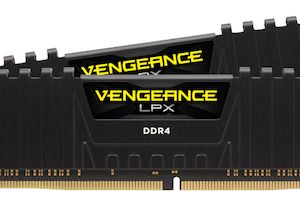 Corsair on Thursday released its fastest memory kit to date, the Vengeance LPX DDR4-4866, aimed at the most performance-hungry enthusiasts. The modules are specifically tested for compatibility AMD's Ryzen...
12
by Anton Shilov on 9/13/2019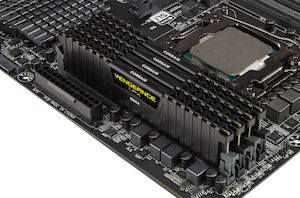 Corsair has introduced its first 32 GB unbuffered DRAM modules along with 64 GB and 128 GB dual-channel memory kits for mainstream PC platforms based on AMD's 400/500-series as...
19
by Anton Shilov on 7/19/2019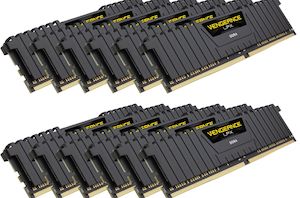 Corsair has released a range of 192 GB DDR4 kits to complement the workstation-focused Intel Xeon W-3175X processor which features 28 cores. The top kit from the new line-up...
9
by Gavin Bonshor on 2/12/2019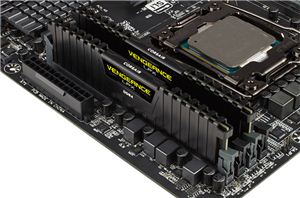 Corsair on Thursday announced two fresh Vengeance LPX memory kits that set new performance records for the product family. The new dual-channel memory kits are intended for Intel's Kaby...
16
by Anton Shilov on 9/15/2017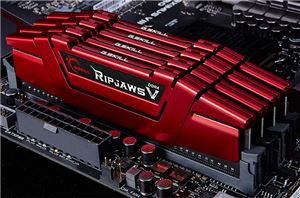 An average personal computer nowadays is equipped with 8 GB or less of DRAM, according to analysts from DRAMeXchange. Due to the requirements of Microsoft Windows 10 operating system...
10
by Anton Shilov on 1/21/2016