Zenbook
During CES 2022, ASUS unveiled its Zenbook 14X OLED Space Edition notebook. Built around the Zenbook 14 OLED series of compact yet high-performance laptops, the Zenbook 14X OLED Space Edition takes things to the next level. Some of its features include a 3.5" OLED ZenVision screen on the top panel, support for up to an Intel Alder Lake Core i9-12900H processor, Intel Iris Xe integrated graphics, dual Thunderbolt 4 ports, as well as a 2800 x 1800 OLED HDR display. Designed and built around the premise that it's usable in orbit, the ASUS Zenbook 14X OLED Space Edition is US Space Systems Command certified (SMC-S-016A), as well as US Department of Defence (MIL-STD 810H) certified. ASUS states that this includes rigorous testing, including low and...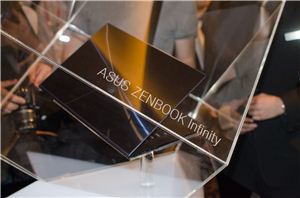 I just got seated for ASUS' annual Computex press conference, but just outside of the conference area ASUS already had its to-be-announced products on display. The most exciting? The...
20
by Anand Lal Shimpi on 6/3/2013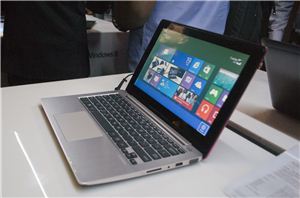 The ASUS event was exemplary when it came to tech events in one very key matter: lots of hands-on time. Plenty of devices were available, and the showcase was...
17
by Jason Inofuentes on 10/23/2012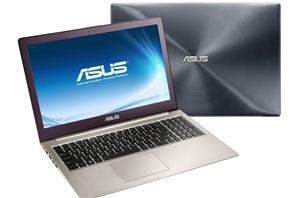 Although most Ultrabooks have focused on the 11 and 13-inch form factors, today ASUS is announcing its first 15-inch Ultrabook. The Zenbook U500VZ measures 19.7mm at its thickest point...
20
by Anand Lal Shimpi on 8/29/2012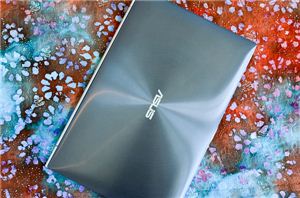 ASUS' Zenbook Prime is due for its official launch later this month. As we found in our early review of the UX21A, ASUS addressed nearly every problem we had...
16
by Anand Lal Shimpi on 6/3/2012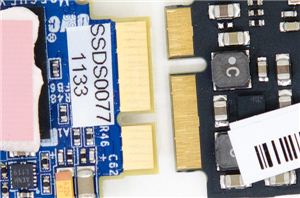 In working on yesterday's Zenbook Prime review I ran into a problem with the 256GB Sandisk U100 drive that came with my review sample. Unfortunately, since the drive doesn't...
22
by Anand Lal Shimpi on 5/23/2012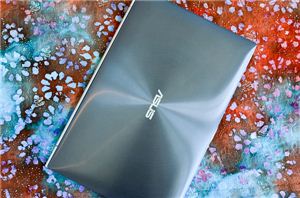 The first round of Ultrabooks were mostly underwhelming. It shouldn't be a surprise, but many of the efforts were just half hearted at best. Of the companies who shipped...
192
by Anand Lal Shimpi on 5/22/2012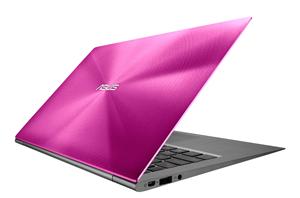 Out of all of the launched Ultrabooks, we like ASUS' Zenbook UX21 and UX31 the best. While ASUS doesn't have any major Ultrabook announcements at CES, it is updating...
4
by Anand Lal Shimpi on 1/9/2012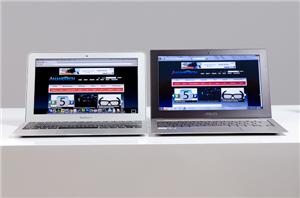 Tablets have introduced a number of great features that are currently without equal in the notebook space. They are ultra light, extremely responsive, have tremendous battery life and are...
109
by Anand Lal Shimpi on 10/22/2011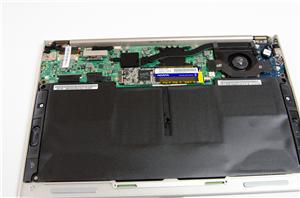 Since it is a new product line for ASUS we were eager to get a look inside the 11-inch Zenbook as we progressed through our review process. Similar to...
22
by Anand Lal Shimpi on 10/18/2011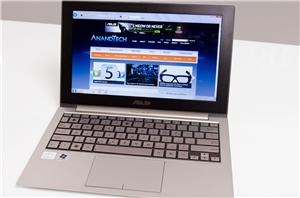 FedEx dropped off our first Ultrabook this morning: the beautiful 11.6-inch ASUS Zenbook UX21E-DH71. We just got the first battery life results out of the machine and, as expected...
23
by Anand Lal Shimpi on 10/18/2011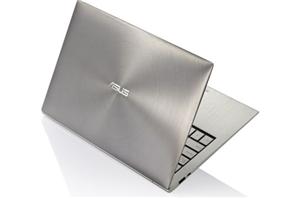 ASUS just announced its first line of Ultrabook PCs under the new Zenbook brand at a press event in NYC. There are a total of five models in the...
51
by Anand Lal Shimpi on 10/11/2011