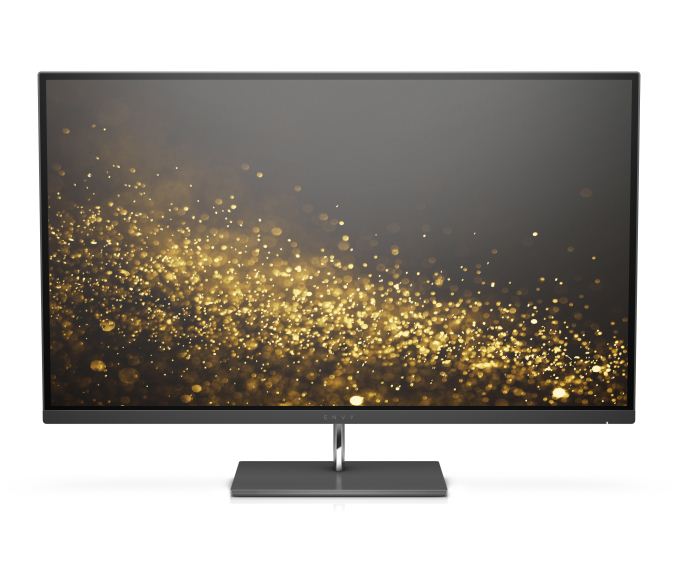 Today HP announced an update to their product lineup, and one of the announcements that caught my eye immediately was the new ENVY 27 display. HP has packed a lot of features into a great looking display, but best of all it's going to be available for $499.
The 27-inch display is an IPS panel, and although HP doesn't list the refresh rate, it is likely going to be 60 Hz. It also supports FreeSync, meaning it should help with image tearing when gaming at 4K, where the high resolution really taxes even the strongest cards. The benefits won't be as pronounced as some higher refresh rate gaming displays, but regardless it is better to have this than not.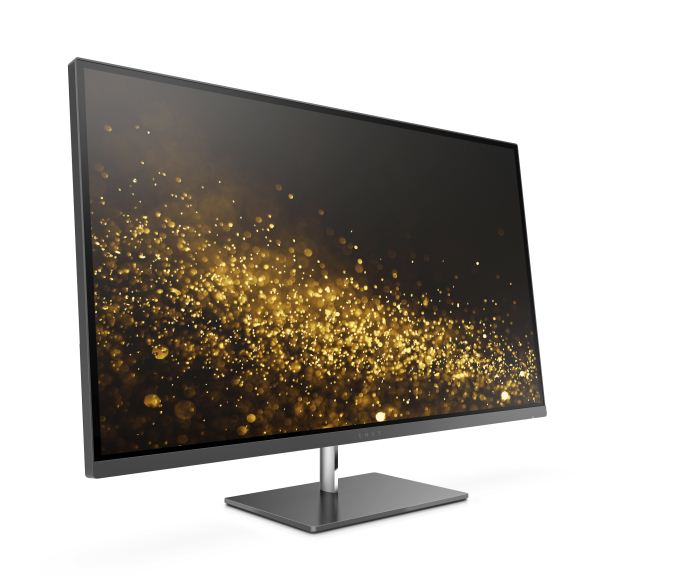 HP is also promoting that the "sRGB color accuracy exceeds 99 percent" which sounds like they don't mean what they are saying. Accuracy is generally measured in Delta E, where lower is better, and gamut coverage is measured in percentage. With full sRGB gamut coverage, hopefully they have spent a bit of effort on panel calibration, and if so they will have a pretty nice display for the money.
It also features DisplayPort, HDMI, and USB-C for connectivity, and the latter can also charge your laptop or phone with up to 60 Watts of power. That means this can be a single cable connection to drive the display and power the laptop, which is exactly what USB-C is designed to achieve, and it's great to see more products supporting this. For a desktop, it is less important, but if you want to dock your laptop, a single cable will give you display, and power.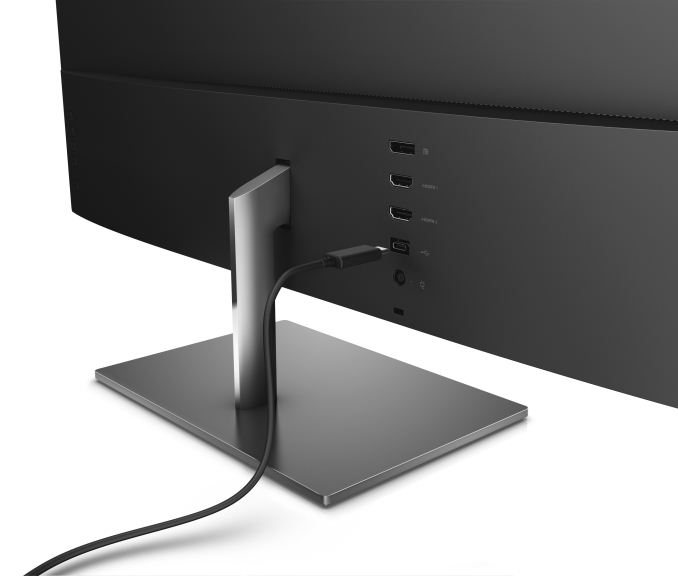 The design is a thin bezel, with a chrome finished support mounting the display to the base. There is no mention of height adjustment, and the images are unclear.
As already mentioned, this 27-inch 4K IPS FreeSync display will be price at just $499, with availability starting December 4th.
Source: HP via Windows Blog