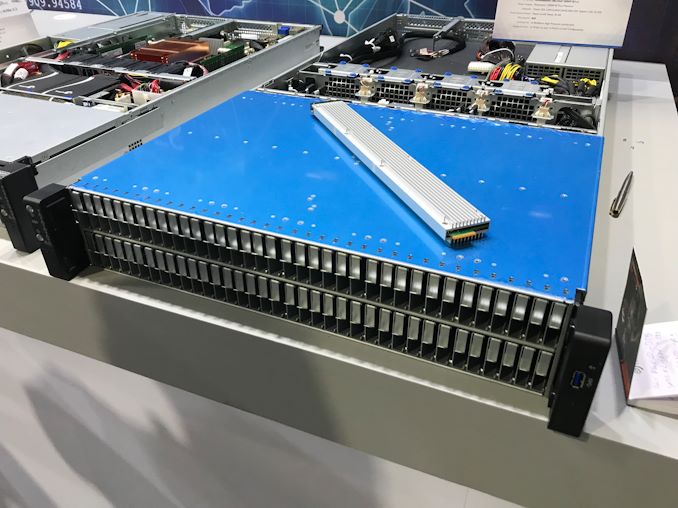 Intel's 'ruler' SSD form-factor is meant to maximize density of solid-state storage devices and improve Intel's competitive positions on two markets: storage and compute. As it turns out, AMD's server platform can also benefit from Intel's EDSFF E1.L drives thanks the number of PCIe lanes supported by the processor. In fact, at Computex we spotted one of the first AMD EPYC-based server carrying 108 E1.L 'ruler' SSDs.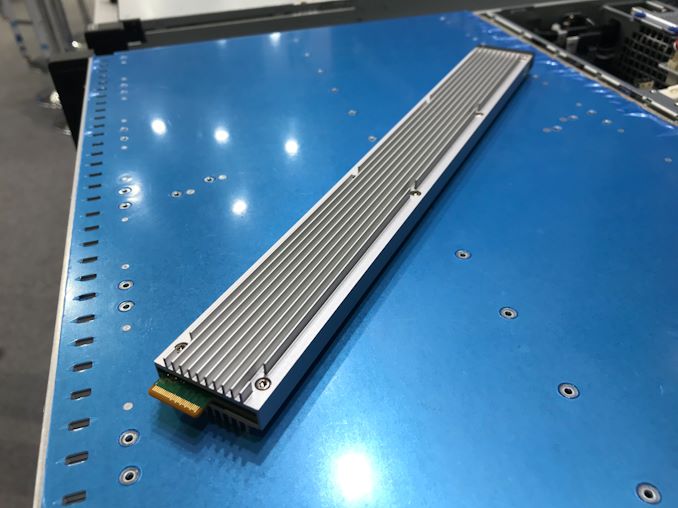 EchoStreams's FlacheSAN2N108N-XX is a 2U machine based on AMD's EPYC 'Naples' with up to 32 cores accompanied by 16 DDR4 memory slots for up to 2 TB of RAM, several M.2 and PCIe slots for caching SSDs or accelerators, six Microsemi PCIe switches and so on. The key feature of the machine is the number of supported hot-swappable E1.L SSDs from Intel as well as storage capacities featured by 108 drives. At present, Intel offers DC P4500-series SSDs featuring up to 8 TB capacities, thus, the server can support a total capacity of up to 864 TB.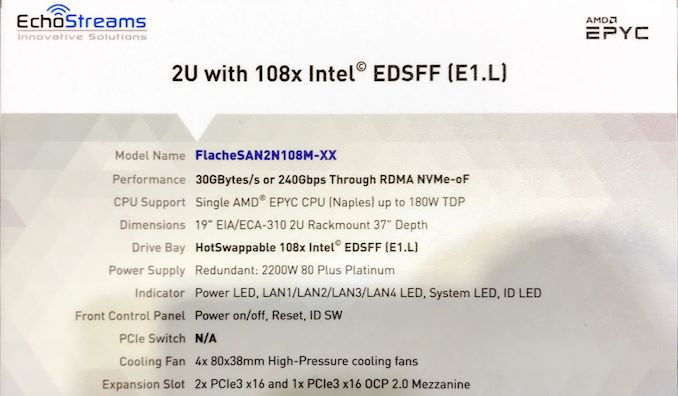 When it comes to performance, the FlacheSAN2N108N-XX offers up to 30 GB/s (or 240 Gbps) through RDMA NVMe-oF, it can support up to four NICs, though right now the company does not list exact models.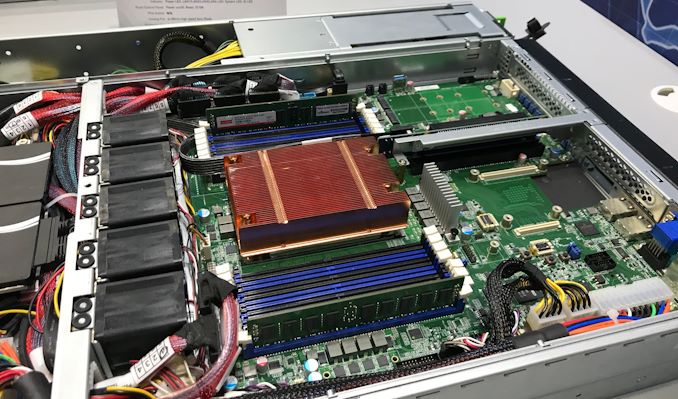 Intel developed its EDSFF (E1.L and E1.S) aka 'ruler' PCIe SSDs in a bid to increase NAND flash storage density in servers and make drives more thermally efficient. Meanwhile, because Intel's current-generation Xeon Scalable CPUs have 48 PCIe lanes, whereas AMD's existing EPYC processors feature 128 PCIe, AMD's platforms can actually take more advantage of such SSDs than Intel's own platforms.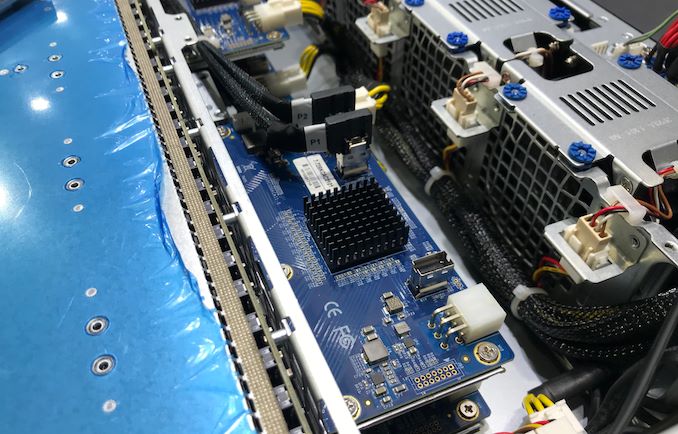 The FlacheSAN2N108N-XX is already listed on EchoStreams's website, so expect it to become available shortly. As for pricing, it will depend on exact configuration.
Want to keep up to date with all of our Computex 2019 Coverage?

Laptops

Hardware

Chips
Follow AnandTech's breaking news here!