At CES this year, we got a chance to go hands on with the Excite, Toshiba's latest and greatest Android slate. To recap, it's an OMAP4 device that features a 10.1" 1280 x 800 IPS display and measures in at a downright anorexic 7.7mm thick. At the time, we were given the price points Toshiba planned to hit, but no firm details as to availability or what OS it would ship with.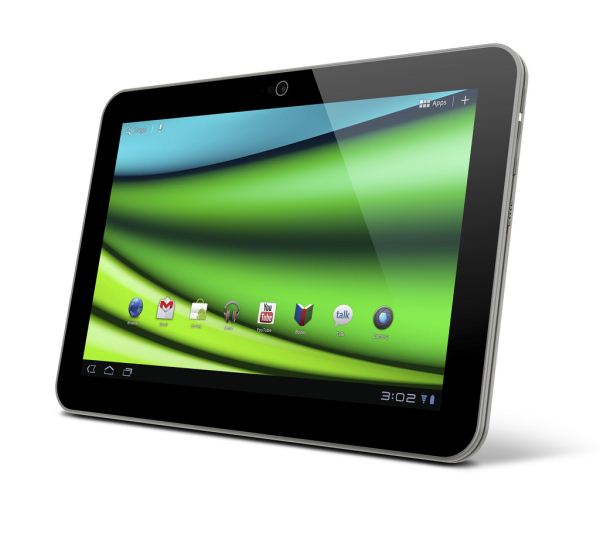 Today, Toshiba announced that the Excite, formally titled the Excite 10 LE for the US market, will be available for purchase from retailers starting on March 6th, next Tuesday. Pricing is $529.99 and $599.99 for the 16GB and 32GB models respectively, as was known previously.
Since CES, the clock speed of the OMAP 4430 SoC has been raised to 1.2GHz. Unfortunately, Toshiba has decided to launch the Excite with Honeycomb, promising an upgrade to Ice Cream Sandwich later in the spring. We demoed the Excite at CES running ICS, and it seemed relatively stable then, so it's a bit disappointing to see the shipping device on Honeycomb.
We're on the list for an evaluation unit of the Excite, and we'll work to get the review out as soon as possible.