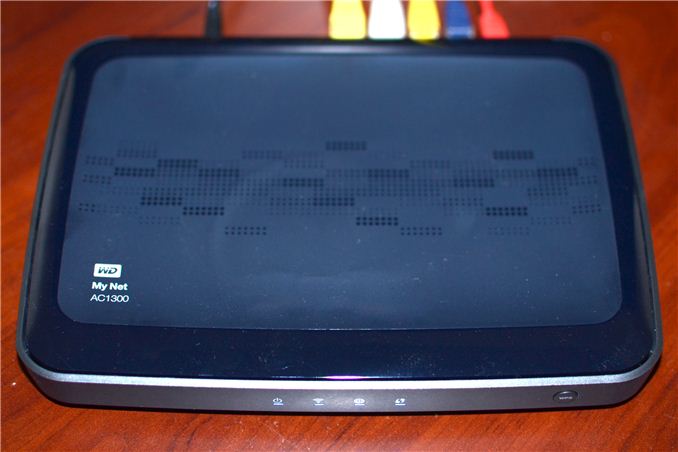 Recap: 802.11ac Wireless Networking
We've had quite a few major wireless networking standards over the years, and while some have certainly been better than others, I have remained a strong adherent of wired networking. I don't expect I'll give up the wires completely for a while yet, but Western Digital and Linksys sent me some 802.11ac routers for testing, and for the first time in a long time I'm really excited about wireless.
I'm not a good representative of normal PC users, but it has been a long time, relatively speaking, since we first saw Draft-N wireless options—Gary Key (now with ASUS) wrote about it what seems like an eternity ago, and in Internet time I suppose seven years is pretty darn close. Granted, 802.11ac has really been "done" for about two years now, but the first laptops to arrive with 11ac adapters are less than a month old—up until now, 11ac has been almost exclusively used for routers and bridges.
Before I get into a few performance specifics of 802.11ac testing, let me start by saying what is bad with 802.11n. The single biggest issue for me is the lack of quality implementations in so many of our devices. If you look at Apple's MacBook Pro offerings, they've all been 3x3:3 MIMO for several years, offering connection speeds of up to 450Mbps. The problem with that "up to 450Mbps" is that it's influenced by several factors.
Of course you need to know what sort of signal quality you have, but by far the bigger issue is this: are you talking about 2.4GHz 802.11n or 5GHz 802.11n? If you're talking about the former, you can pretty much throw any thoughts of 450Mbps out the window. The bigger problem with "up to 450Mbps" is that the vast majority of laptops and routers don't offer such support; Apple's 3x3:3 dual-band implementation is better than 99% of Windows laptops (and yes, I just made up that statistic).
About a year ago, I reviewed a router and repeater from Amped Wireless and found them to be good if not exceptional products. Compared to most of the wireless solutions people end up with, they were a breath of fresh air and I've actually been using them for the past year with very few complaints. On the other hand, I've had dozens of laptops come and go during the same time frame. Can you guess what the most common configuration is, even on more expensive laptops? If you said "single-band 2.4GHz 1x1:1", give yourself a cookie.
We're thankfully starting to see more laptops with dual-band 2x2:2 implementations, but even when you get that there's still a big difference in actual performance, depending on notebook design, drivers, and other "special sauce". We'll see this in the charts on the next page, and it's often more a statement of a particular laptop's wireless implementation as opposed to representing what you might get from a particular wireless chipset.
In my opinion, the great thing about 802.11ac then is that any product claiming 802.11ac compliance is automatically dual-band. 11ac actually only works on the 5GHz channels, so for 2.4GHz support it's no better than existing 802.11n solutions, but it's fully backwards compatible and, as we'll see in a moment, you really don't want to use 2.4GHz wireless networking unless you're primarily concerned with range of the signal. This is a shorter introductory piece, so don't expect a full suite of benchmarks, but let's just cut straight to the chase and say that there are a lot of situations in which I've found 802.11ac to be substantially faster than 802.11n.