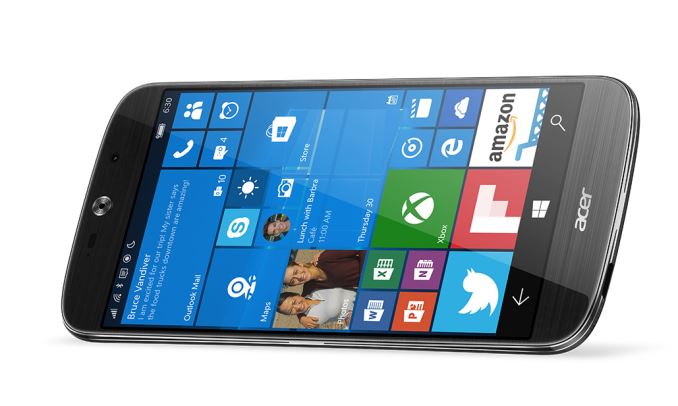 Today, Acer is announcing the Liquid Jade Primo smartphone. This device is supposed to be their flagship smartphone running Windows 10 Mobile. This means the latest SoC, Snapdragon 808, a 5.5" FHD AMOLED display, a 21MP f/2.2 rear camera, 8MP front-facing camera, 3GB of RAM, 32GB of internal storage, and 802.11ac MIMO WiFi. In order to better support Continuum, the Liquid Jade Primo also supports USB-C and can connect an external monitor, keyboard, and mouse for enhanced productivity.
Acer indicates that the antennas are integrated into the back cover with laser direct structuring, which is an industry standard method for placing antennas in a back cover. The display is also said to have on-cell touch, which is standard for all SAMOLED displays. The Liquid Jade Primo also has some cooling system without much detail in the press release, but it wouldn't be a big surprise to discover either the use of heat pipes and/or thermal paste to help disperse heat.
Pricing for the Liquid Jade Primo is currently unknown, but the specs are fairly high end so it'll be interesting to see if Acer will try to undercut the Lumia 950 and 950 XL on price.