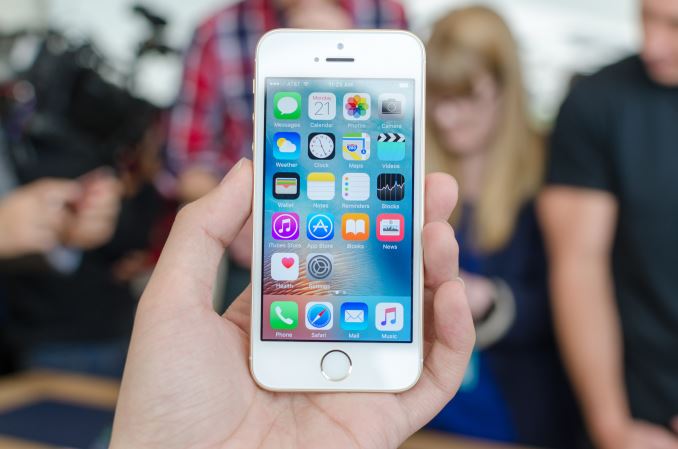 It's probably not a secret at this point that a number of people were disappointed when Apple seemed to move away from the 4" form factor with the iPhone 6. It turns out that there's a sizeable market for a smaller iPhone, so rather than letting the 4" size die away quietly Apple has introduced the 4" iPhone SE for those that want a smaller iPhone without having to buy something that is relatively out of date.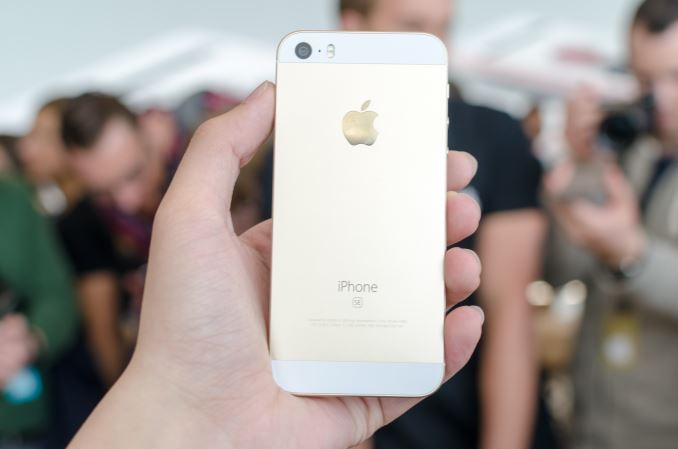 In the hand, the iPhone SE basically feels identical to the iPhone 5s. The design is pretty much the same with its lack of camera hump and sharp lines, but rather than polished chamfered edges Apple has elected to keep the chamfer sand-blasted matte. The weight of the phone is also noticeably less than the iPhone 6 or iPhone 6s, which is due to the lack of 3D Touch and the smaller size of the device. The display also looks to be quite similar to the iPhone 5s.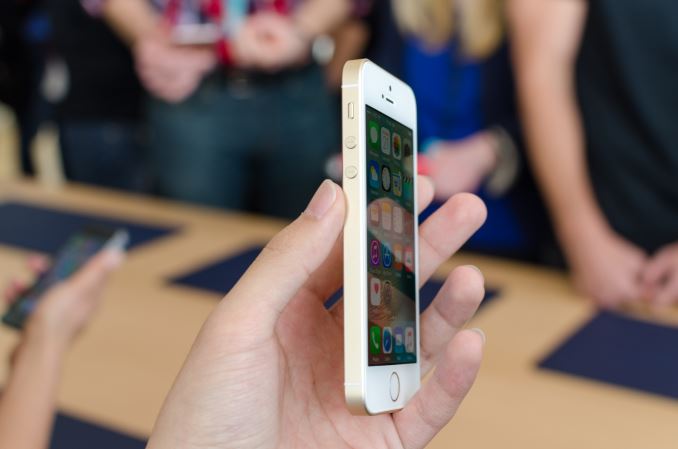 Other than this, I don't really have a lot to say because it feels almost exactly like an iPhone 6s otherwise. As a heavy 3D Touch user, the lack of 3D Touch is noticeable, especially when playing back Live Photos. But other than that performance is similarly fast and I didn't see any obvious problems, however many of these under the hood changes are going to be quite difficult to notice in the space of a few minutes as they're quite subtle.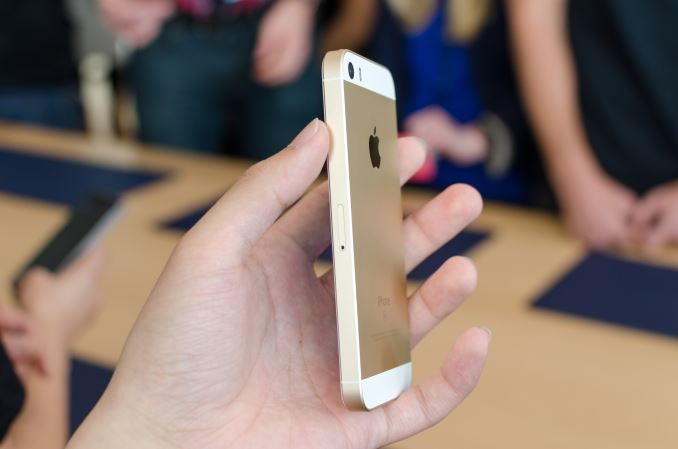 Although not quite in the realm of a hands-on, the main area of note here is the price as Apple has basically released a cheaper version of the iPhone 6s in a smaller size. In developing countries it seems that the cheaper iPhones are often the most popular, so it's interesting to see how Apple has effectively upped the value of this version of the iPhone in a very big way. To get close to the 399 USD price point of the new iPhone SE, previously you had to get a phone 2 generations old with a relatively outdated SoC, so it's impressive to see that now for the same price you can get something that has the latest and greatest in almost every way save for modem and size.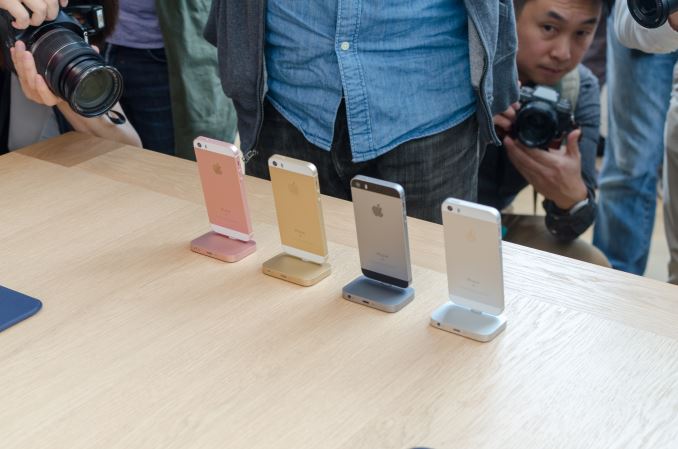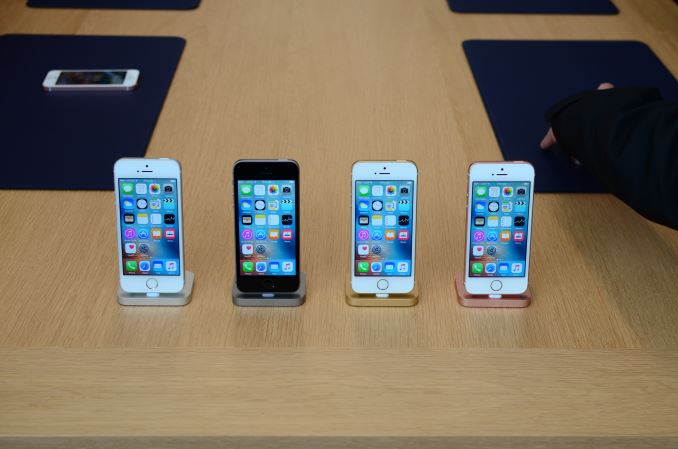 It's also worth noting that Apple is basically completely uncontested in this part of the market. Although there are a lot of budget phones out there using 4" screens to hit their respective price point, Apple seems to be the only OEM still playing in the 4" display size space for high-end phones. There are a few Android OEMs trying to keep phones at the 4.5-4.7" segment (i.e. iPhone 6s size) with similarly high-end specs, but no Android OEM is trying to sell a 4" phone with high-end hardware. It'll be interesting to see what kind of effects this has on sales, although I'm not entirely sure that Android OEMs are going to be following Apple's lead here as a smaller device makes battery efficiency more critical due to scaling effects.