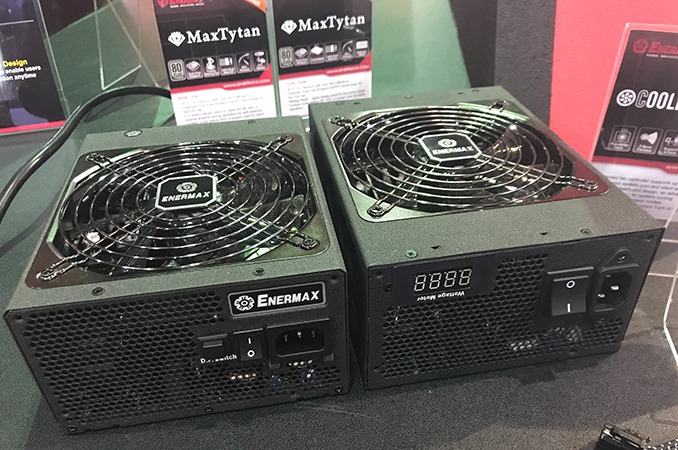 Enermax announced its new flagship lineup of power supplies at Computex. The new MaxTytan series is 80 Plus Titanium rated, while the top-end models also include an integrated power meter as well as a bundled RGB lighting controller. The new PSUs are set to be available late this summer.
The Enermax MaxTytan family will include four models speced for 750 W, 800 W, 1050 W and 1250 W output. All MaxTytan SKUs support the company's DFR (dust free rotation) technology (requires manual activation on the entry-level models) and fanless operation at below 55% – 60% load. Meanwhile, the two 1 kW models feature Enermax' Coolergenie device for system fan control and have an integrated power meter. It is not completely clear whether the power meter measures consumption of the PC or the amount of watts that the PSU consumes from the outlet, but at least it gives an idea about general power consumption (and given the 80 Plus Titanium rating, the difference between consumption of the PSU and the PC itself should not be too significant). Moreover, the MaxTytan series is the first 80 Plus Titanium consumer PSU family to support the feature anyway.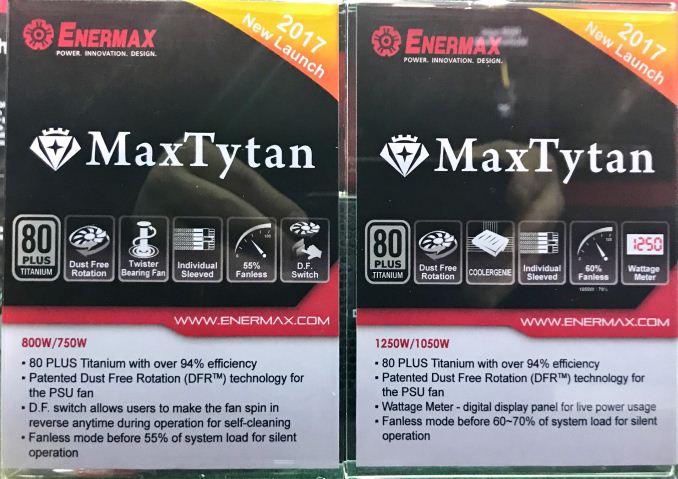 In order to get the "80 Plus Titanium" certificate, a PSU is mandated to be at least 94% efficient under a 20%, 50% and 100% load as well as at least 90% efficient under a 10% load. The latter requirement is exclusive to the 80 Plus Titanium spec and is not easy to support due to various reasons. According to Ecova Plug Load Solutions, there are 49 PSUs in the world that have the 80 Plus Titanium badge. Just for comparison, there are 481 models featuring the 80 Plus Platinum label.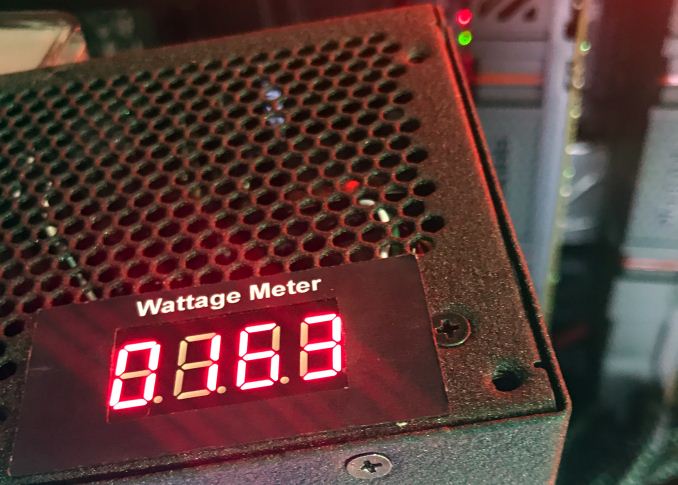 The Enermax MaxTytan family of PSUs are compliant with the ATX 12V v2.4 and EPS (presumably v2.92) specifications and have two 4+4 CPU power connectors to handle dual-socket systems.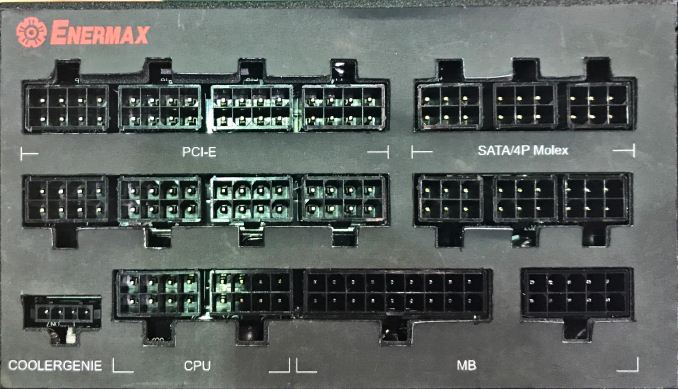 The MaxTytan feature a modular design and is equipped with individually sleeved cables, high quality capacitors rated to operate at high temperatures caused by loads of enthusiast-class PCs and so on. All the MaxTytan PSUs have enough auxiliary 8-pin PCIe connectors to power systems running two (or more) high-end graphics cards with two 8-pin PCIe power plugs. The PSUs also have multiple connectors for devices with SATA, Molex, and other power headers.
Enermax MaxTytan Titanium Series Output Specifications
EMT750EWT
EMT800EWT
1050 W
1250 W
Rated
Combined
Rated
Combined
Rated
Combined
Rated
Combined
+3.3V
20 A
100 W
20 A
100 W
?
?
?
?
+5V
+12V
62.5 A
750 W
66.5 A
798 W
87.5 A
1050 W
104 A
1250
-12V
0.3 A
3.6 W
0.3 A
3.6 W
0.3 A
3.6 W
0.3 A
3.6 W
+5Vsb
3 A
15 W
3 A
15 W
3 A
15 W
3 A
15 W
Total Power
750 W
800 W
1050 W
1250 W
Manual
Link
-
-
MSRP
~$200
$210
$299.99
$359.99
Enermax is set to kick off mass production of its MaxTytan PSUs in mid-June. Typically, devices like these hit the market about two months after the mass production starts, so expect MaxTytan to be available in mid-August. As for pricing, Enermax tells us that the entry-level model will retail for $210, whereas the top-of-the-range PSU with a power meter will cost $360.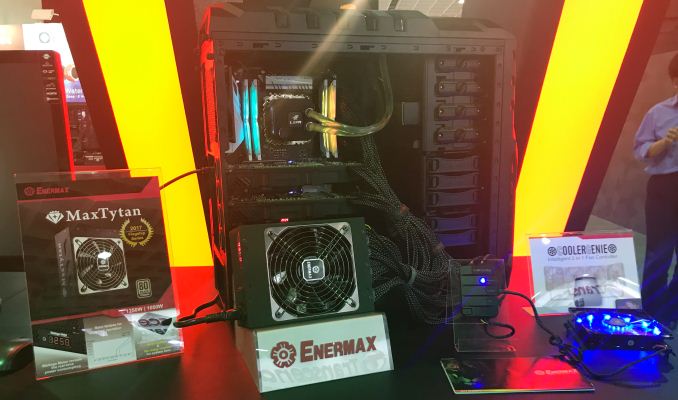 Related Reading:
Source: Enermax