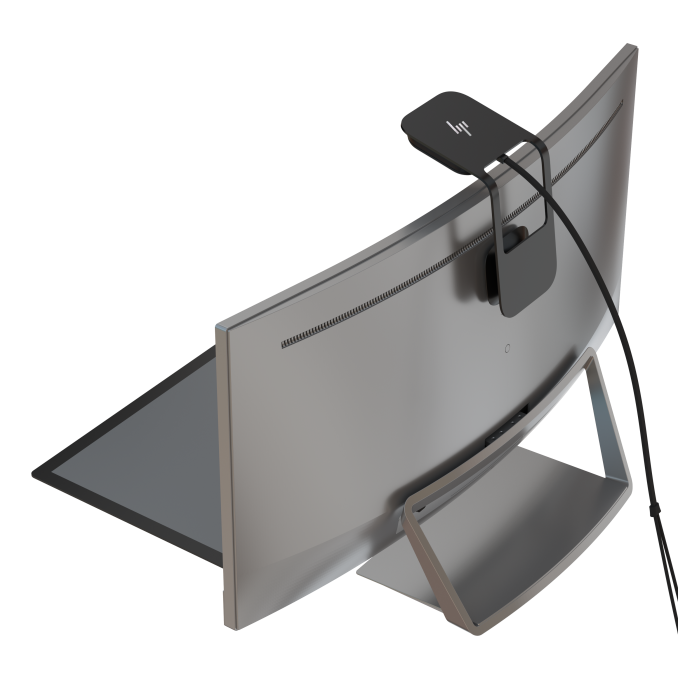 LAS VEGAS, NV — At CES, HP is announcing the first monitor-mounted 3D/2D camera. The down-facing 'zero-footprint' camera attaches to the display to capture and digitize 3D objects, 2D documents, and take video. The location of the device on top of the monitor was designed with the 3D creative in mind to be an accessory to a current PC. In contrast with the existing HP Sprout Pro, which is a large AIO unit requiring its own dedicated workspace at six times the cost, the HP Z 3D Camera should allow for quick capture and the ability to work from home or it can be taken on the road.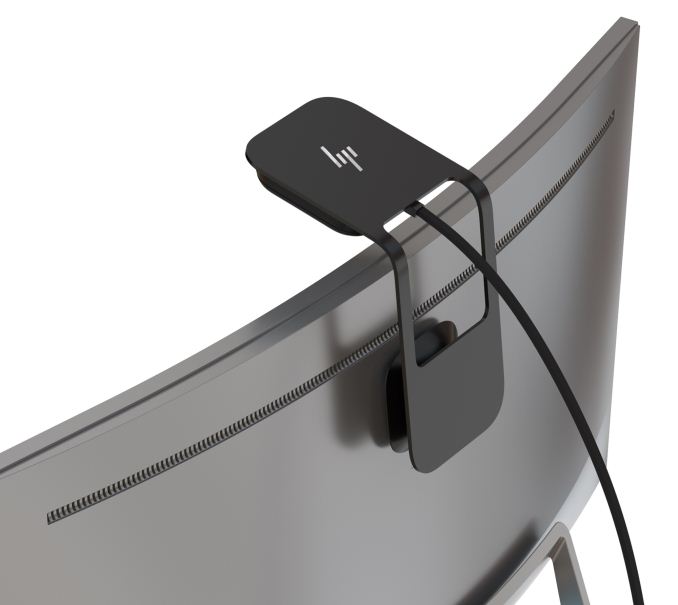 The device measures around 4.5" x 8.7" x 5", weighs 1.2 lbs, and mounts to the back of monitors which have a flat surface. Once the mounting mechanism (badge) is attached to the monitor, the Z3D camera itself can easily be removed as it is connected via a magnet to the badge. Included with the Z 3D camera are three badges (for mounting to other PCs) and a Scan mat.
The camera uses 3D SLAM scan technology and will automatically remove hands as the object is rotated. Users are able to scan 14MP 2D captures, and high-resolution texture 3D scans then drag and drop the 3D scans into PowerPoint 3D and Paint 3D. The Z 3D camera is compatible with most current HP Z and E series monitors and requires two USB Type ports for power needs and data transmission. I have to imagine it will work with many monitors with a flat back panel which it can mount to and reach over the top as well.
Pricing will be around the $600 mark but we have not heard about availability at this time.
Related Reading: