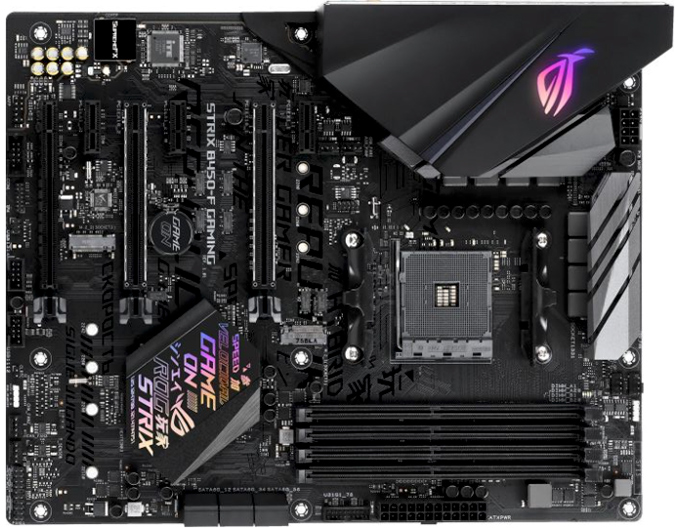 AMD still has not formally announced its B450 chipset, but it looks like everything is ready for the launch. Pre-orders and listings for B450 boards from three major motherboard manufacturers have already appears in Europe, targeting customers with different budgets.
Multiple stores in Austria and Germany are taking pre-orders on AMD B450 boards from ASUS and ASRock, according to Geizhals.eu. Some stores actually list some of these motherboards as "in stock", but they also note that the product will be ordered from their warehouse (or a distributor) after a customer order is placed. So the devices may be available to buy, but delivery will take several days.
Meanwhile, the ASUS Prime B450M-A seems to be available immediately. And GIGABYTE lists one of its B450 motherboards (the B450M DS3H), but it does not seem to be available for order anywhere. One thing to note is that neither of these board makers have said boards listed on their web sites, but stores mentioned by Geizhals.eu have all the official pictures of the products that can only be obtained from manufacturers.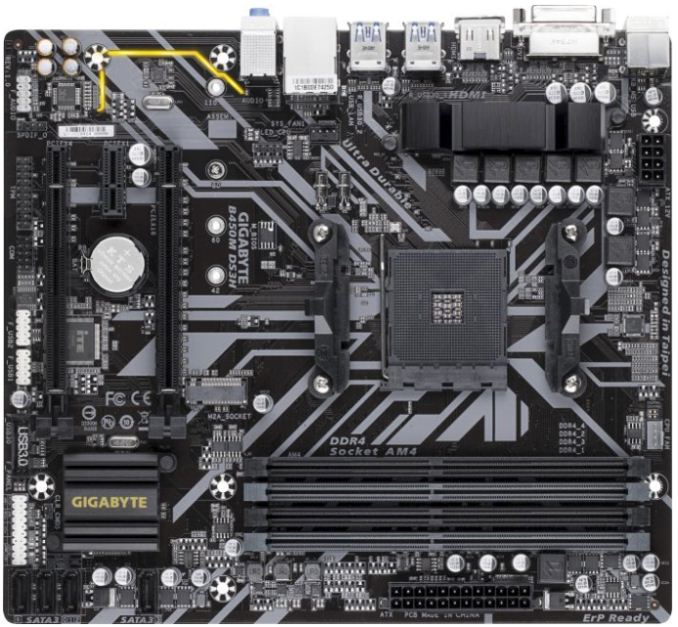 ASRock already demonstrated its comprehensive lineup of four B450-based motherboards at Computex a month ago. In fact, the ASRock B450M-HDV was listed as "in stock" by multiple retailers, but at press time it could not be ordered (i.e., the order pages have been removed). This product is an entry level one, it is expected to cost €72 ($84).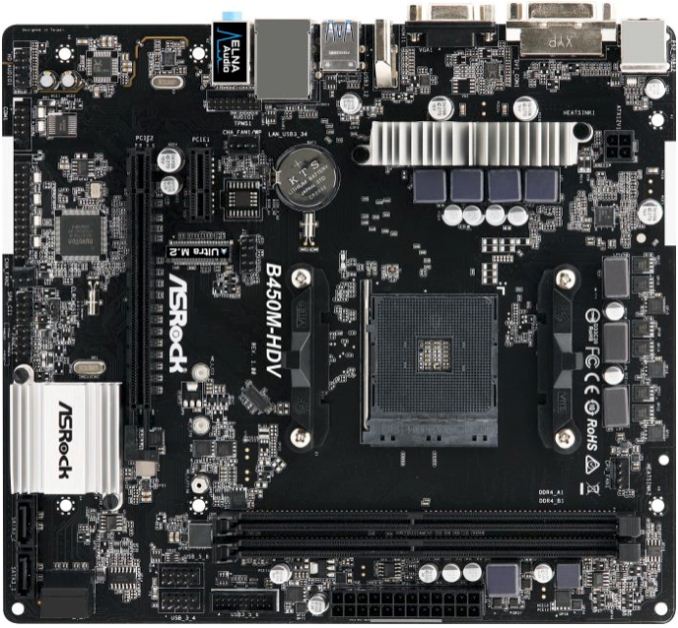 ASUS is apparently prepping an even broader family of AMD B450 platforms that includes at least seven models. The listed items include the ROG Strix B450-F Gaming, the ROG Strix B450-I Gaming, the TUF B450-Plus Gaming, the TUF B450M-Plus Gaming, the Prime B450M-A, the Prime B450-Plus, and the Prime B450M-K. The higher-end ROG Strix models will traditionally feature a rich I/O feature set, a programmable RGB lighting, and vast overclocking capabilities. Less expensive TUF-series products will be aimed at gamers and therefore offer similar capabilities, but without ultra-premium features (e.g., high-end VRM, RGB, etc.). Meanwhile, Prime are basic motherboards without anything excessive. Prices of ASUS' B450-based motherboards range from €86 to €186 ($100 to $217).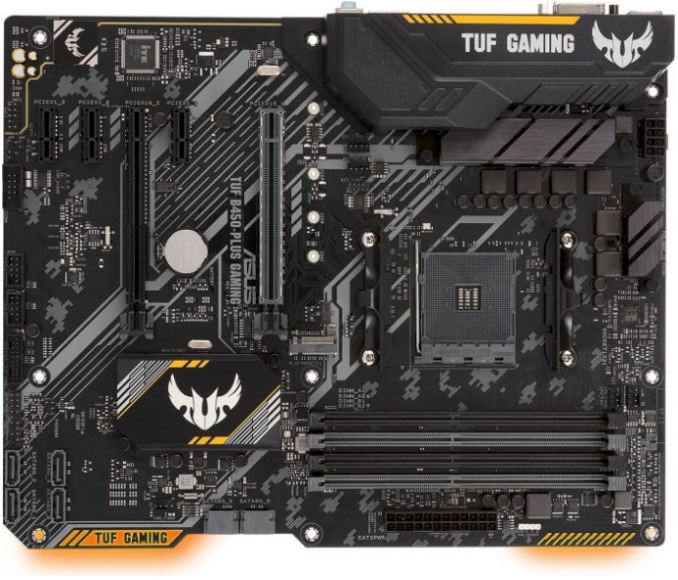 General features of AMD's B450 south bridge are more or less known despite the fact that the product has not been announced. The new chipset from AMD is expected to support CPU overclocking, six PCIe 2.0 lanes for add-in cards (in addition to 8 or 16 lanes supported by AMD's APUs/CPUs), two USB 3.1 Gen 2 ports, two USB 3.1 Gen 1 connectors, six USB 2.0 headers, and so on. Some reports also indicate that the B450 will also support enhanced CPU boosting techniques (XFR2 Enhanced and Precision Boost Overdrive) and will be bundled with the AMD StoreMI software (re-badged Enmotus FuzeDrive software) to build hybrid storage sub-systems featuring SSDs and HDDs, but AMD yet has to confirm these.
With nine AMD B450-based motherboards listed by a leading European price search engine, it is clear that numerous makers of mainboards are ready to start shipments of appropriate products (or are already shipping them). It is unknown when AMD plans to formally introduce its B450 south bridge, but it looks like the launch is imminent.
Related Reading:
Source: Geizhals