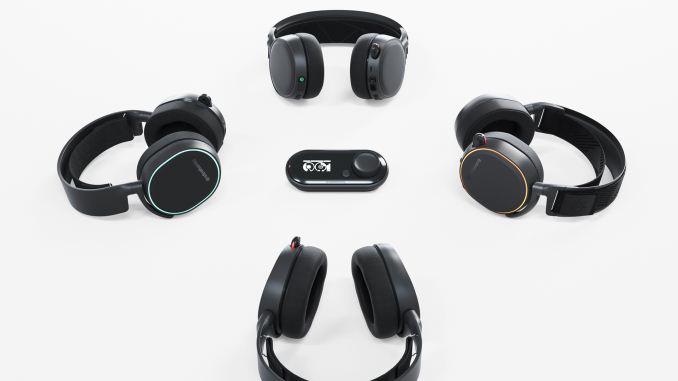 Today SteelSeries is announcing a couple of updates to their headset lineup. The Actis lineup is getting a bit of a facelift, and the SteelSeries GameDAC, which previously was only available as a combo with the Arctis Pro, is going to be offered as a standalone unit to be used with any PC headset.
The Arctis 3, 5, and 7 series of headsets are all getting some cosmetic changes to bring added comfort to the headsets, with thicker memory foam around the ears, and the headband on the Arctis 7 has been redesigned to be closer to the headband found in the Arctis Pro for a better fit for a wider range of people.
In addition to the aesthetic changes, the Arctis 5 and 7 models will offer extended bass response, as well as an upgrade to DTX Headphone:X v2.0. If you're an owner of the existing lineup, fret not; the original Arctis 5 and Arctis 7 headsets will be getting this upgrade as well through the SteelSeries Engine.
Finally, the GameDAC is going to be offered as a standalone product, rather than only bundled with the Artcis Pro + GameDAC kit. We had a change to check out the GameDAC earlier this year, and it offers a lot of features to the PC audio space, including 24-bit / 96 Khz audio support. This USB powered DAC offers an easy to operate LED display, and features the ESS Sabre 9018 DAC. It's connected to the PC over USB, and offers additional inputs for 3.5 mm and optical SPDIF as well. It also supports DTS Headphone:X v2.0.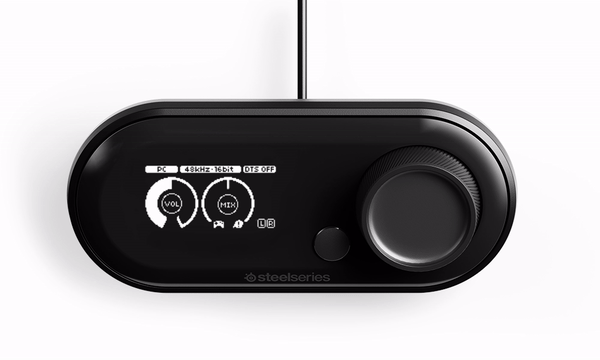 The GameDAC also appears as multiple audio outputs on the PC, so you can send one application to one of them and another to the second, and then you can mix the levels using the GameDAC rotary knob.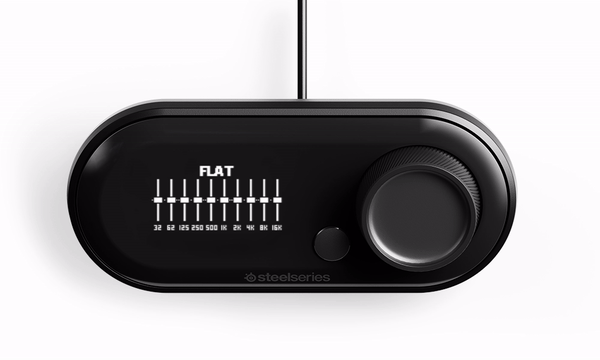 It offers a great amplifier, as well as incredibly low noise, and offering it standalone to work with any 3.5mm headset is a smart idea for SteelSeries.
The updated Arctis 3, 5, and 7 are available now for $69.99, $99.99, and $149.99.
The standalone GameDAC is now globally available for $129.99.
Source: SteelSeries