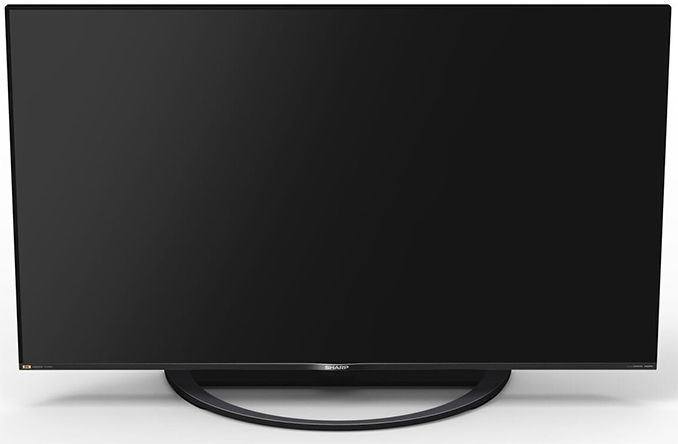 Sharp this week introduced its second-generation 8K ultra-high def TVs at IFA in Berlin. The new televisions use the company's new panels as well as the latest processors that can upscale Full-HD and Ultra-HD 4K content to a 7680×4320 resolution.
The initial lineup of Sharp's 2nd Gen Aquos 8K UHD TVs will include models featuring sizes of 60, 70, and 80 inches. The new televisions will be based on the company's new image processor that doubles its compute throughput over the predecessor and can upscale 2K as well as 4K content to an 8K resolution with a 100/120 Hz refresh rate.
The largest Aquos 8T C80AX1 80-inch flagship TV will rely on the company's new UV2A II LCD (presumably IPS/IGZO) panel featuring a 100/120 Hz refresh rate, an "ultra-high brightness", a "new wide color gamut", and "high speed response". The company does not quantify its claims, but it is logical to expect the new TV to be better than the existing Sharp Aquos LC-70X500E UHD TV that features a 400 nits typical brightness, a 1000 nits peak brightness for HDR (HDR10, HLG are supported), and an 8 ms GtG response time. Meanwhile, it is unclear whether a wider color gamut means a better coverage for the BT.2020 color gamut by a new 10-bit panel, or usage of a 12-bit panel.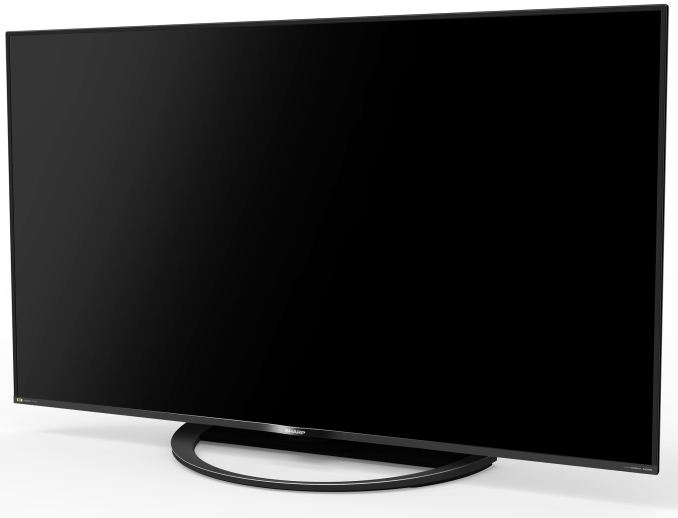 Sharp plans to commercially launch its Aquos AX1-series 8K UHD TVs in Asia in late 2018 with European release sometimes in Q1 2019. The manufacturer said nothing about availability of its 2nd Gen 8K UHD TVs in the U.S., but since it calls the new family a "global 8K lineup", it is logical to assume that the televisions will eventually be available in North America as well.
Related Reading:
Sources: Sharp, Technite-Video.de