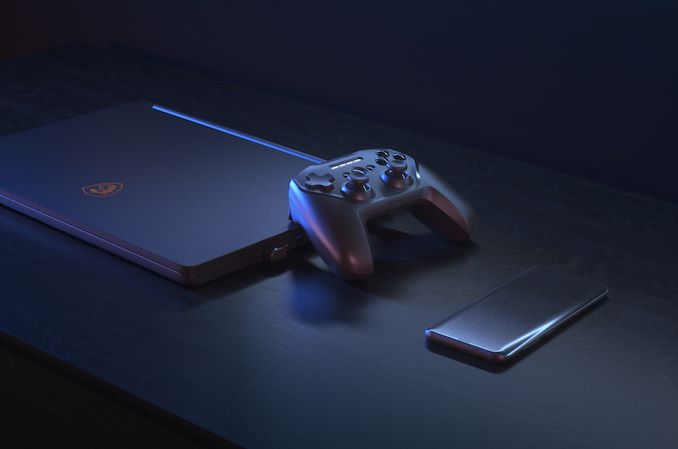 Today SteelSeries is announcing a new controller in their stable of accessories dubbed the Stratus Duo, joining the Stratus XL from the company, and adding some new features and capabilities. The Stratus Duo is compatible with both Windows and Android, and offers both Bluetooth connectivity as well as a 2.4 GHz wireless adapter, and can switch between the two connections at the flick of a switch. The Stratus Duo will also be compatible with the new SmartGrip accessory which allows you to attach an Android phone to the controller for mobile gaming.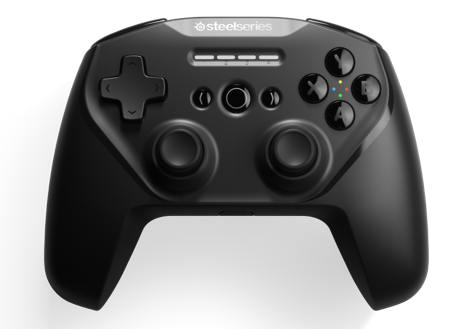 In addition to the dual-wireless connectivity, the Stratus Duo also features magnetic Hall Effect sensors on the triggers for better long-term durability, consistency, and precision. There are a total of seventeen buttons on the Stratus Duo, and two clickable analog joysticks. For power, there is a built-in Lithium-Ion battery pack which provides over twenty hours of battery life per charge. For charging, the kit comes with a 1.8 meter / 5.9 foot micro USB charging cable which is long enough to allow some freedom of movement when charging if you do run out of power during a gaming session.
SteelSeries
Stratus Duo
Compatability
PC (Windows 7+)
Steam
VR
Android
Connectivity
2.4 GHz Wireless via USB adapter
Bluetooth 4.1
Wired USB
Battery
Lithium-Ion Rechargable
Rated 20+ hours of use
Range
12 meters / 40 feet
Width
150 mm / 5.91 inches
Height
110 mm / 4.33 inches
Depth
63.2 mm / 2.49 inches
Weight
245 grams / 0.54 lbs
Box Content
Controller
USB Wireless Adapter
1.8 m / 5.9' Micro USB cable
Accessories
SmartGrip Smartphone holder
Price
$59.99 USD
Availability
Now
The controller is compatible with both the PC and Android with no additional software requirements, which is, I think, a pretty nice benefit. On the PC side, you can connect either Bluetooth or use the wireless adapter, and the controller is recognized as an Xbox compatible controller for gaming. The controller also supports Steam Big Picture Mode, and Oculus VR. On the Android side, there is only one controller specification, so if the game supports controllers, it will work with the Stratus Duo.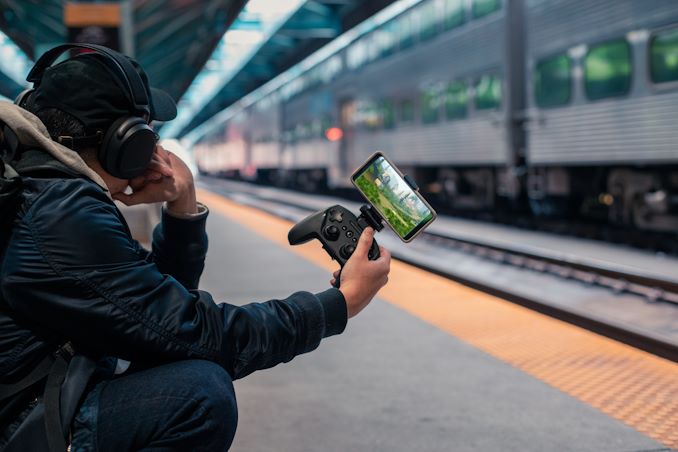 Adding the SmartGrip is likely a key if you are going to use the controller with an Android phone, and SteelSeries is only going to charge $9.99 for this accessory when it becomes available in the near future.
The Stratus Duo is available today, for $59.99.
Source: SteelSeries