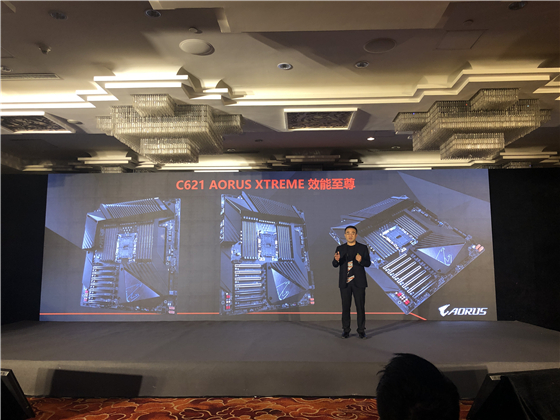 GIGABYTE has just lifted the lid on its latest entry into the workstation space with an extreme flavor: the GIGABYTE C621 Aorus Extreme. The new board is one of just two boards which officially supports the 28-core Intel Xeon W-3175X processor.
Back at Computex last year, when Intel unveiled its 5 GHz 28-core demo, GIGABYTE was the motherboard supplier for the demo with a prototype board called the A1X-C621. We now that this monster workstation model will now be called the C621 Aorus Extreme, thanks to a Chinese event as reported by ZOL.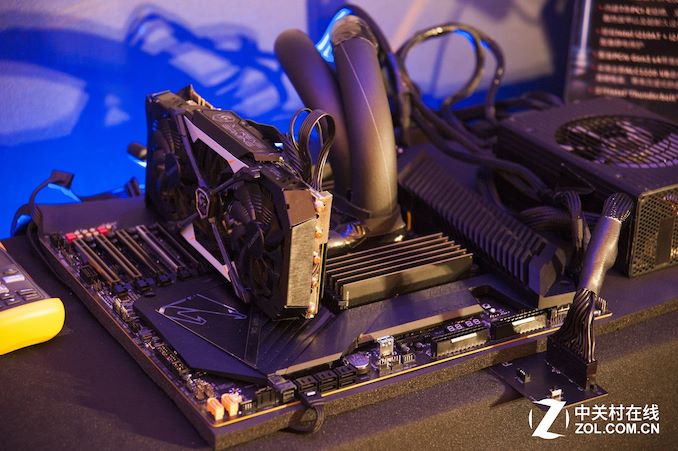 While the official specifications haven't been released yet, the new GIGABYTE C621 Aorus Extreme is built around Intel's C621 Lewisburg chipset and has some notable features. On the PCIe side of things, a total of seven full-length PCIe 3.0 slots with metal armor take up most of the bottom left. Towards the top is twelve slots with support for hex-channel DDR4 memory flanking the socket area in two banks of six.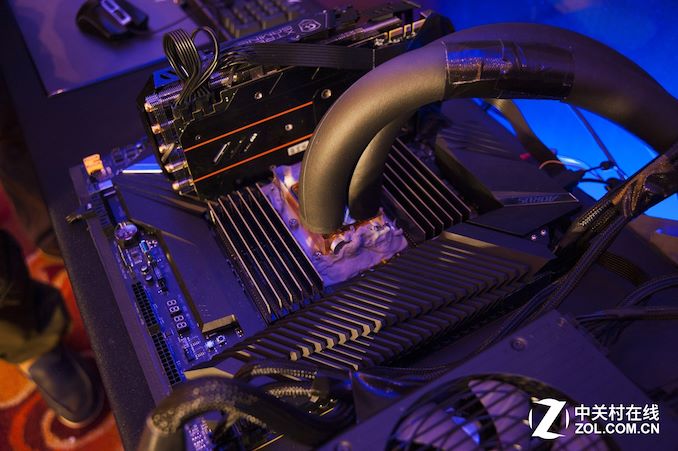 Along the top of the board is a monolithic looking power delivery attached to a copper finned heatsink. If the C621 Aorus Extreme follows the exact same layout as the board we got a sneak peek of at Computex, it'll likely have eight SATA ports and a U.2 slot, with plenty of front panel headers and four 8-pin 12 V ATX CPU power inputs.
The availability and pricing of the GIGABYTE C621 Aorus Extreme are currently unknown, but we expect it to be available in Q2.
Source: ZOL