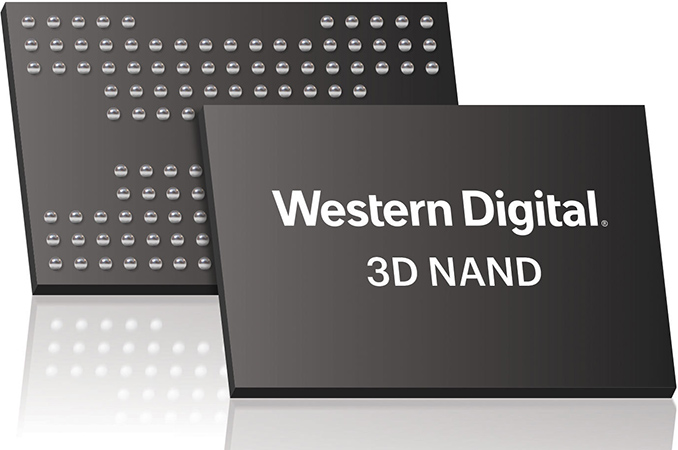 Western Digital has been continuing to ramp up production of its 96-layer BICS4 3D NAND, and the company has already been using this flash memory for various retail storage devices for about a year now. At this point BICS4 is in good supply, and in the second half of the year it is expected to become Western Digital's highest volume flash memory. And with so much of WD's capacity now shifted over to BICS4, the company is finally gearing up to ship consumer SSDs based on their latest NAND.
Formally introduced in 2017, Western Digital's (and Toshiba's) BICS4 is a lineup of 3D NAND flash devices featuring 96 active word lines (or layers). The family includes TLC and QLC 3D NAND devices with capacities ranging from 256 Gb to 1 Tb. Initially Western Digital produced 256 Gb 3D TLC NAND for various retail storage devices (e.g., USB drives, memory cards, etc.), but by now the company has expanded its BICS4 lineup. What is particularly important is that the memory is now qualified for SSDs and, as it turns out, Western Digital has started shipping consumer SSDs based on the flash memory.
During the company's quarterly earnings conference call earlier this week, Western Digital's CEO, Stephen Milligan, noted that the company has "also commence[d] shipments of our NVMe client SSDs based on 96-layer, 3D flash, BICS4 technology," No further details were provided on the call, and to date the company hasn't officially announced any BICS4 consumer SSDs. So it remains to be seen if these are OEM drives – which tend to go unannounced – or if the company is ramping up for a future retail launch. But either way, it's clear that we'll be seeing BICS4 SSDs from WD soon.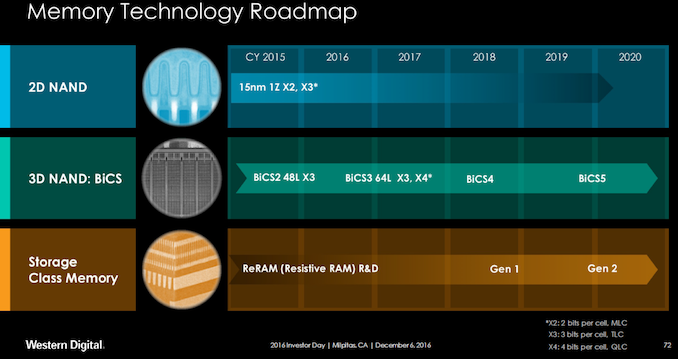 Meanwhile Western Digital also revealed that in its June quarter, BICS4 will represent more than 25% of the company's total shippable NAND flash (in terms of bits). Going forward that process will continue to ramp up, and BICS4 will become Western Digital's main type of memory by the end of the year, which will be used for SSDs, retail storage, embedded storage, and other products.
Related Reading:
Source: Western Digital/Seeking Alpha