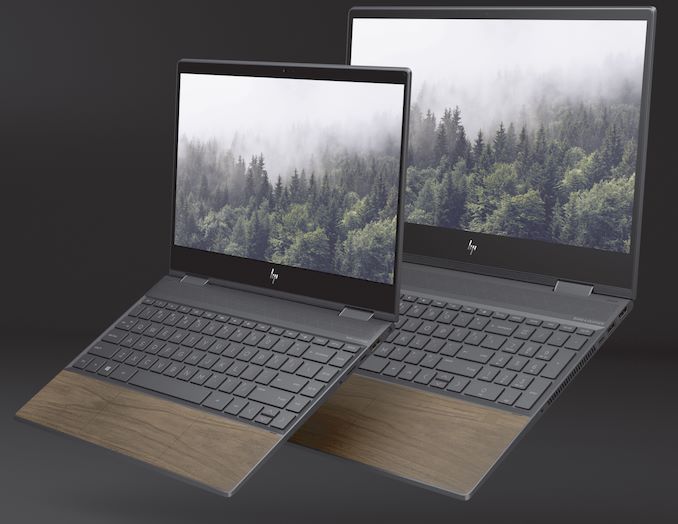 On the opening day of Computex, HP introduced its first laptops and convertible notebooks featuring premium wooden inlays on their palmrests. The new HP Envy PCs will be available later this year in a variety of configurations.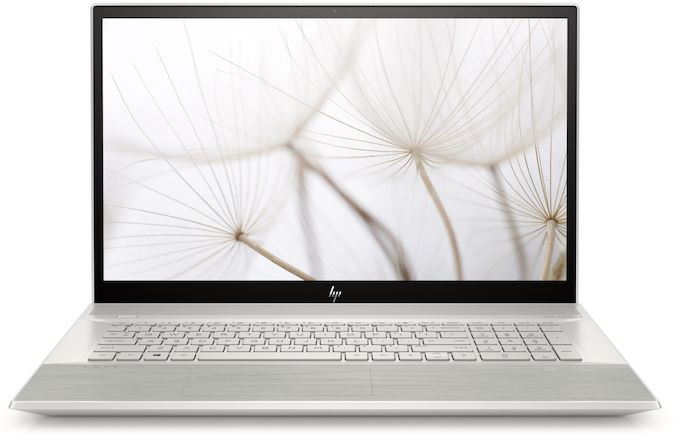 The look and feel of laptops in general and convertible laptops in particular are no less important than their performance and display quality. Makers of PCs tend to experiment with various materials, but when it comes to high-performance premium PCs, it generally all comes down to various alloys of aluminum. Late last year HP introduced a notebook featuring leather inlays for a premium feel. This time, HP decided to do it differently, wedding an aluminum body and a wooden palmrest.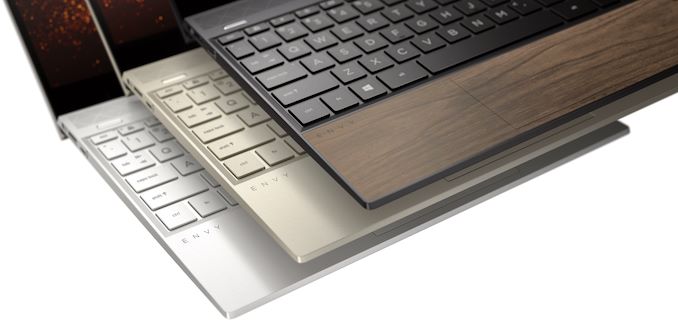 Set to be available in two form-factors — notebook and convertible notebook — HP's Envy Wood Series collection will include Envy 13, Envy x360 13, Envy x360 15, as well as the range-topping Envy 17 Wood Series (the 17-incher even has an ODD). Depending on exact SKUs, HP will be offering three types of wood, including Nightfall Black with Natural Walnut, Ceramic White with White Birch, or Natural Silver with Pale Birch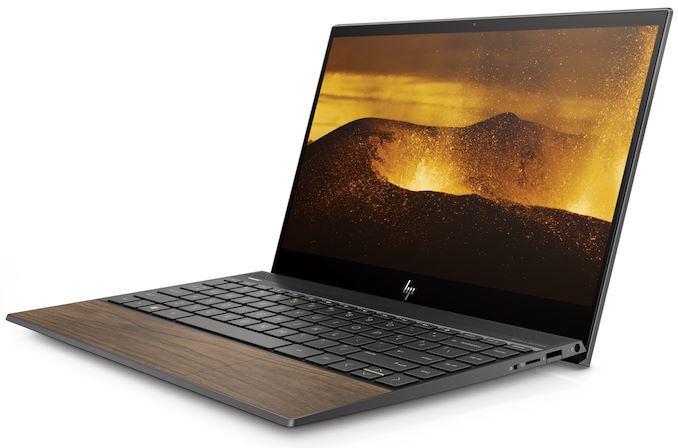 The systems will be based on a selection of processors from 2nd Gen AMD (with Radeon Vega GPU) and 10th Gen Intel Core, yet HP does not name the exact models. Meanwhile, since we are talking about 2019 systems, expect the latest CPUa as well as RAM/SSD/I/O configurations.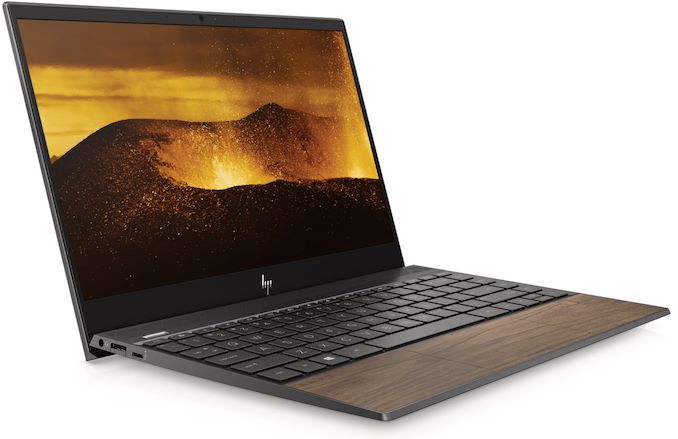 Without any doubts, wood is a premium material and HP deserves a kudos for using it (not from nature activists though, but still). By using leather or wood on its notebooks, HP clearly differentiates its premium machines from those by competitors. Since customers willing to pay extra for PCs demand quite a lot, it is simply crucial for HP to offer something they can actually feel. Of course, it remains to be seen how durable wood is when it comes to palmrests, but this is something only time will tell.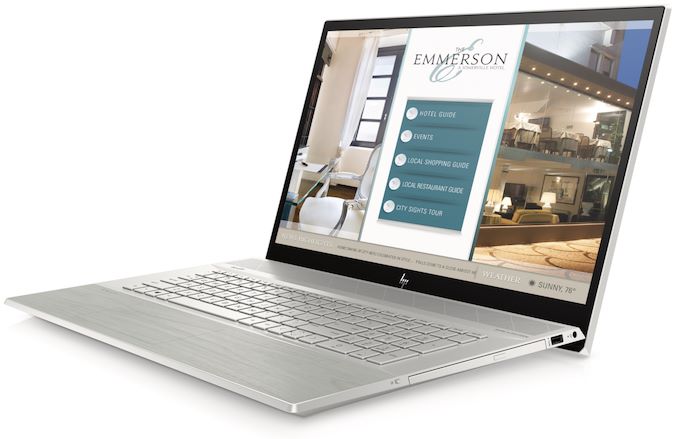 It is noteworthy that HP is not the first company to experiment with wood on the laptops. One of the first things that comes to mind is the ASUS Bamboo laptop from 2007. While it was demonstrated at CeBIT back then and even released, the company for some reason decided not to refresh this product line later on, even though it looked and felt very well. Perhaps, the consumer was just not ready back then?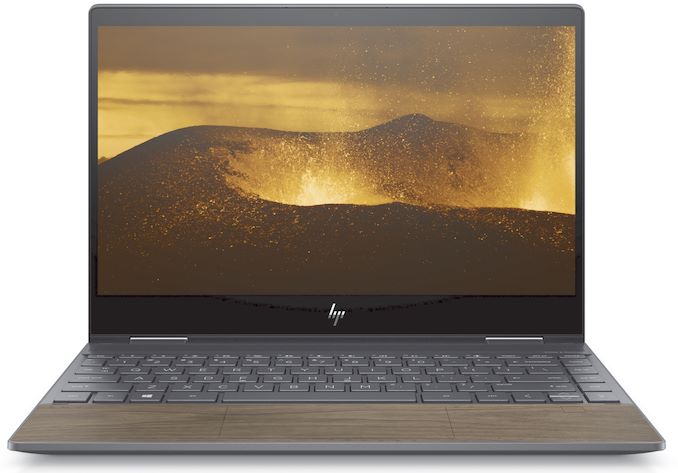 Source: HP
Want to keep up to date with all of our Computex 2019 Coverage?

Laptops

Hardware

Chips
Follow AnandTech's breaking news here!