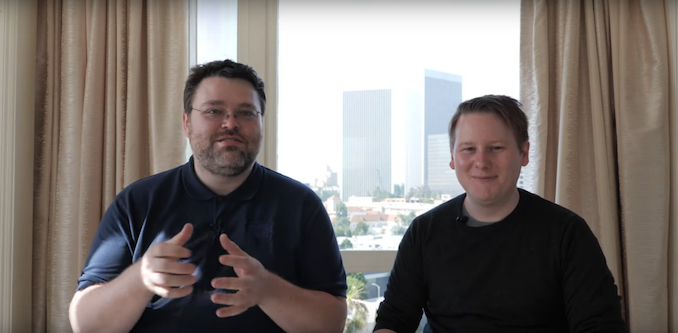 The last couple of weeks have been a blitz, with the Computex trade show in Taipei almost immediately followed by E3 in Los Angeles. In both instances, AMD was coming to the fore with news about its next generation products, including detailed microarchitecture as well as product pricing, speeds, feeds, and all the good stuff. I took some time to sit down and chat with Wendell, the host of the Level1Techs YouTube channel, to speak to some of the movement regarding processors in our industry.
Our discussion piggybacked off of AMD's Gaming Tech Day, held before their E3 presentation. The conversation was free flowing with no set structure; however we do touch upon various topics:
AMD products for 2019
Chipset and IO die implementations
What exactly does Intel do from here
Redefining the computational paradigm
New packaging methodologies
How each vendor approaches benchmark discussions
Computex Highlights, including the Chinese Hygon/EPYC processor
Ryzen 9 3950X Pricing and Threadripper
Hot Chips
Many thanks to Wendell for having me on his channel.
Level1Techs
is one of the few YouTube channels that specialises in detailed content, and Wendell and I have collaborated on projects before, such as our dive into
Threadripper's scheduling issues
.
Let us know if you would like to see more of this sort of content.
Related Reading