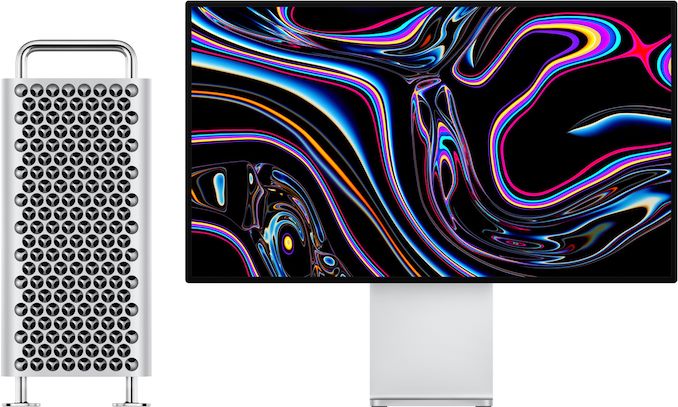 Alongside today's 16-inch MacBook Pro announcement, Apple has also confirmed that their long-awaited redesign of the Mac Pro, which has been due this fall, will be launching next month.
Apple's upcoming Mac Pro desktop will be the company's highest-performing desktop in years and will address the key issues of the cylindrical Mac Pro, namely insufficient graphics performance as well as limited expandability. The Mac Pro systems will be based on Intel's Xeon W processors with up to 28 cores paired with up to 1.5 TB of DDR4-2933 as well as up to 4 TB of solid-state storage (using two SSDs based on the T2 controller). To offer its customers a whopping compute and graphics performance, Apple will equip its Mac Pro with up to two AMD Radeon Pro Vega II Duo graphics cards in MPX form-factor with a total of 16384 stream processors (4096 SPs per GPU) and 128 GB of HBM2 memory (32 GB per GPU). Furthermore, the systems may be equipped with the Afterburner ProRes and ProRes RAW FPGA-based accelerator card, or any other accelerator that is compatible with PCIe 3.0 bus (granted that the system has 64 PCIe lanes). In fact, with a 1.4 kW PSU, the new Mac Pro could accommodate quite a lot of options.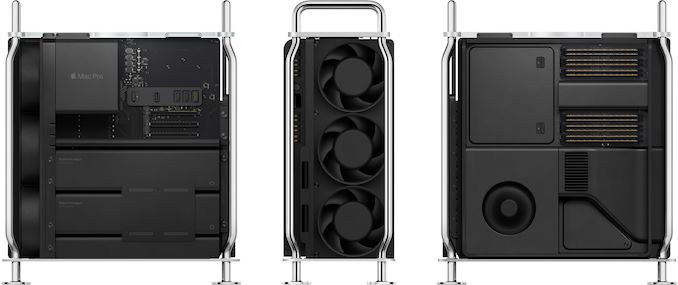 With the new Mac Pro workstation offering massive performance, its owners will naturally benefit from new high-resolution displays and here Apple has a unique proposition with its unique Pro Display XDR, which is also due out in December. The 32-inch monitor is based on a 10-bit IPS panel and features a 6016×3384 resolution, 1,000 nits – 1,600 nits brightness (sustained/peak), and a 1,000,000:1 contrast ratio because of Mini-LED backlighting.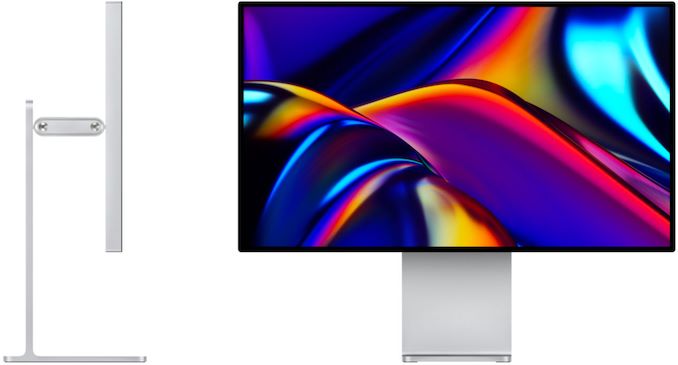 Apple will start taking orders on its new Mac Pro as well as Pro Display XDR in December. The Mac Pro workstation will start at $5,999 for a version with an eight-core processor. The standard version of the monitor will be priced at $4,999, whereas a model with nano-texture glass will be priced at $5,999. The display will come without a stand or VESA mount adapter that will have to be acquired separately for $999 and $199, respectively.
Related Reading:
Source: Apple