We're at the Nokia press conference now where Jen-Hsun Huang just took the stage to talk about tablets, automotive, and what's in store in 2012 for Nvidia.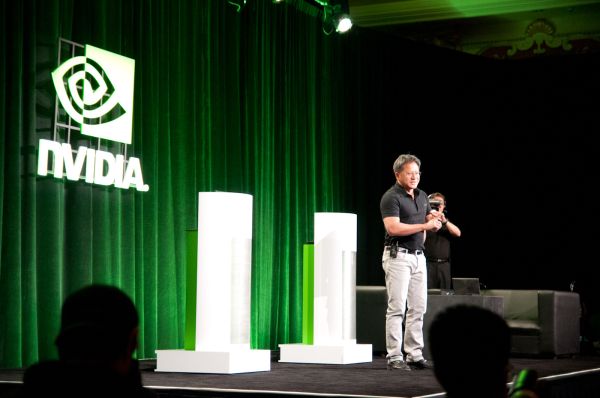 Nvidia views he tablet market as something that will continue to rapidly grow as different niches and use cases evolve. Just as the automotive industry has many different categories of automobile, the vision is to have a wide variety of different tablets each fulfilling a different niche, for example tablets with active pens and a variety of form factors.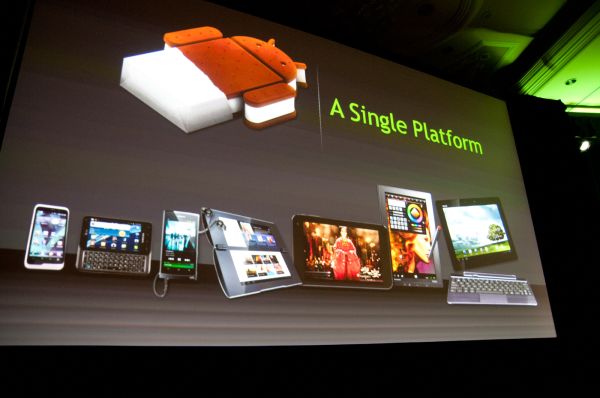 Jen-Hsun showed off an ASUS Transformer Prime (which we've reviewed) running ICS and showed how smooth the UI is, including a number of applications leveraging Tegra 3. Snapseed - a photo editing application built entirely around a touch UI - was among the demos, which ran very smooth on the Transformer Prime. Snapseed is a popular iPad application that will now be available on the Android Market as well. The tablet app includes a number of desktop class photographic editing tools and filters.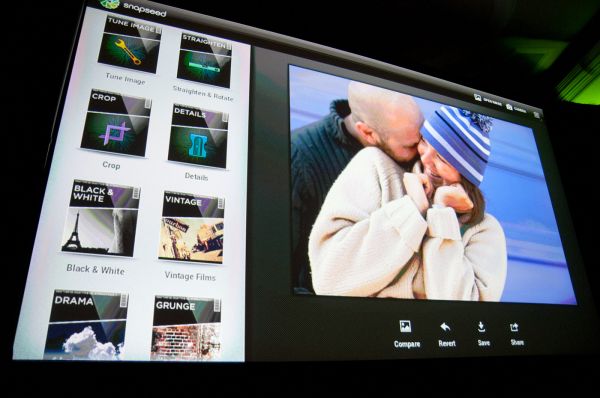 Up next were Shadowgun and Riptide GP, both controlled using gaming peripherals connected over USB (and using ICS' USB host mode feature). Nvidia also demoed a multiplayer FPS game of Shadowgun running between two Transformer Primes.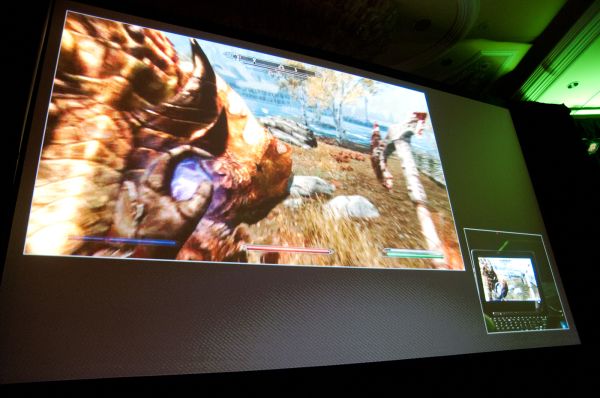 SplashtopTHD was up next, which is a version of Splashtop's remote desktop application on the tablet that makes significant use of video compression for desktop streaming. Splashtop was demoed working with iTunes music, YouTube, and Skyrim coming over an ethernet connection just fine. There's some transcoding artifacting visible, but overall the experience looked responsive.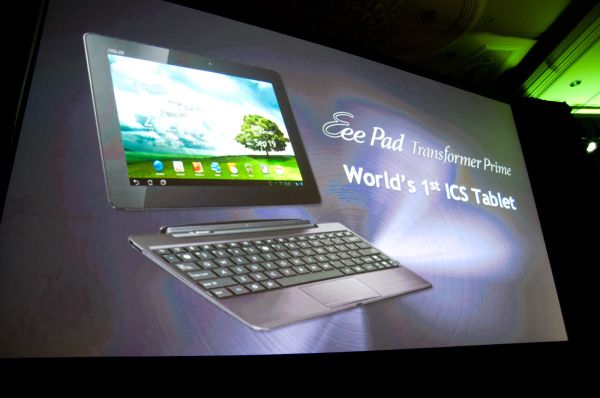 Nvidia also just announced that the Transformer Prime Ice Cream Sandwich port will be available today.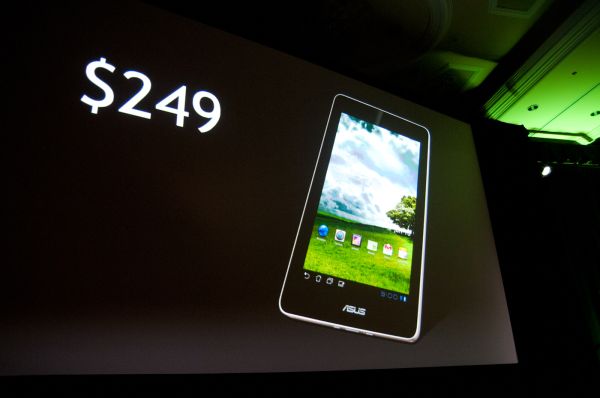 Next up is a $249 Tegra-3 powered ASUS tablet with what looks like a 7.7" display, camera on the rear, and high dot pitch display. Next up is DirectTouch, which appears to be a capacitive sensor touch detection system. DirectTouch leverages the fifth companion core running in the background to increase fluidity.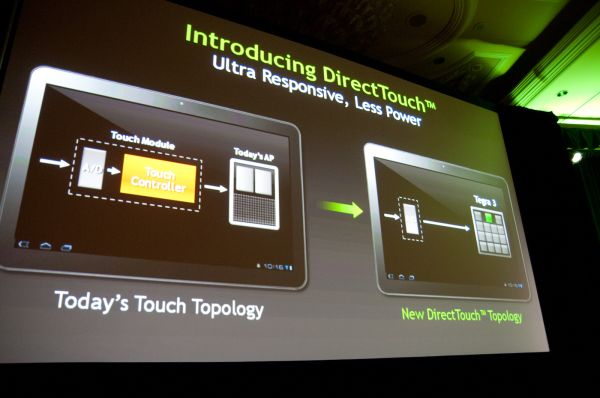 A new build of Windows 8 running on a Tegra 3 reference design tablet is up next. Nvidia talked about Tegra 3's ability to support connected standby as well, even on the reference design.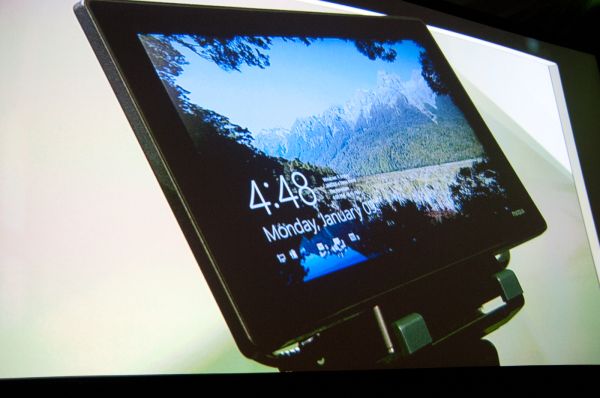 The Windows 8 demo running on Tegra 3 looked responsive, slightly moreso than some of the ARM Windows 8 tablets we saw at MS Build. Astute members of the audience noticed the lack of a visible desktop tile, (Ed: There was a desktop tile, my mistake) but as this is an ARM device there likely won't be a desktop mode, seeing as how all Win8 ARM applications will be Metro-style and use the WinRT APIs.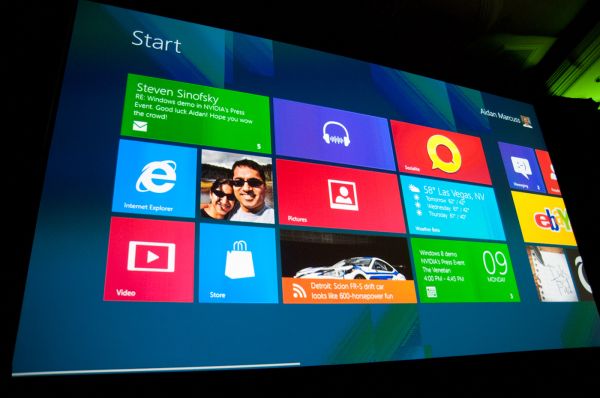 Jen-Hsun brought up automotive design wins for Tegra as well, from Audi, Tesla, and Lamborghini. Audi is expected to announce another product with Tegra inside shortly as well.
That's all from the Nvidia CES 2012 presentation, onto more things!