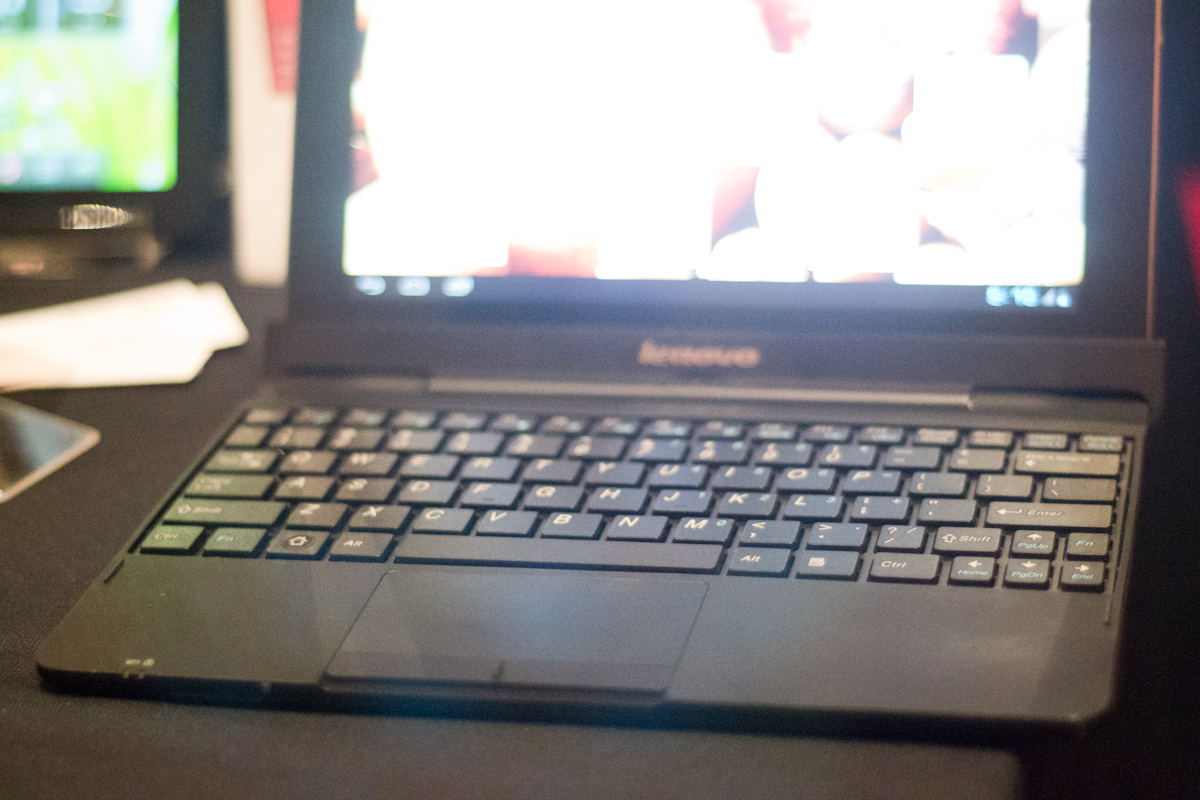 We had another opportunity to handle the Lenovo S2110, the first commercial Krait tablet we've seen and had a chance to talk with the product team in a bit more detail. It's clear that Lenovo recognizes the market opportunities for mobile computing, and their line-up of tablets and smartphones will only get bigger. Their phone devices remain targeted primarily at the Chinese market, including the first Medfield phone to come to market, the K800. Lenovo's first generation tablet devices were more varied than what was released Stateside, but starting with the S2110 we should see more of their tablets and at a competitive price point. Lenovo's product manager quoted a target MSRP of just $399 for the 3G version of the S2110, and an aggressive release schedule as soon as Q2 2012. The tablet and keyboard dock would be bundled together for $549, and an LTE variant could presumably come in at a higher price point.
The pre-production sample they had on hand had less than stellar build quality. We were promised a much more rigid structure once production began, though shipping devices would feature the same textured back as found on the sample we handled. The display had excellent viewing angles and looked great (my picture taking skills notwithstanding), and the keyboard dock was light and had excellent build quality. Ports and expandability on the tablet were scant, though the dock includes full-sized USB and a SD card reader. Ice Cream Sandwich ran smoothly beneath Lenovo's skin, though network connectivity was not available so there was little to do but scroll through the UI.
Lenovo also had a K800 on display which felt smooth and responsive. The handset was lightweight and comfortable in the hand. The alpha sample they had for us to play with featured a substantial 1900 mAh battery, which should help the China only handset deliver excellent battery life. The IdeaPad K2010 is another tablet which, like the K800, will be sold in China only. It's powered by a Tegra 3 SoC and features a 1920x1080 IPS display, like the Asus Transformer Prime TF700T Anand previewed earlier this week.