Two days ago Intel made the mistake of playing a video of a DX11 game (F1 2011) instead of running the game itself on an Ivy Bridge Ultrabook. We mentioned the gaffe in our original post on the topic and followed up yesterday with a video that showed the title working on an Ivy Bridge notebook. Unfortunately the Ultrabook from the original demo wasn't available at the time, but we finally got some hands on time with the exact system that Mooly used in the original presentation: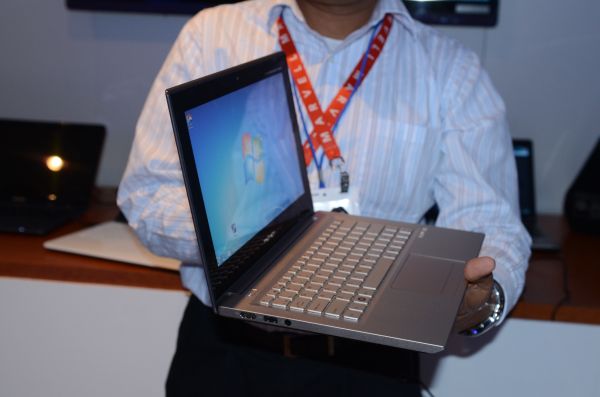 The Ivy Bridge part inside runs at 2.0GHz by default but it supports
configurable TDP
, which is where the 2.5GHz value that Windows reports comes from. Intel isn't entirely sure how it's going to report configurable TDP values at this point. The part is a 17W ULV CPU.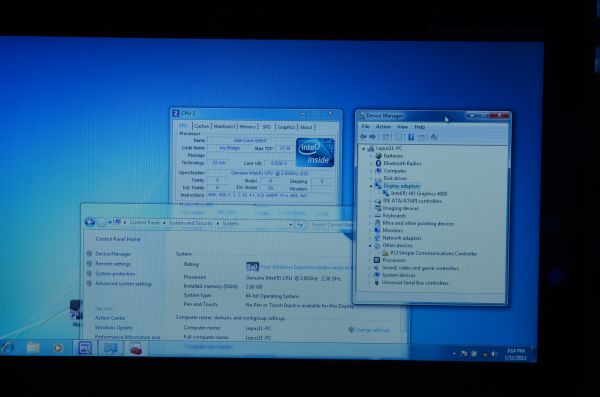 The game is F1 2011, we confirmed it was once-again running in DX11 mode and at Medium quality defaults at the Ultrabook's native 13x7 resolution.
Video of the system is running below: